Why Sam Claflin Calls Henry Cavill A 'Genetic Beast'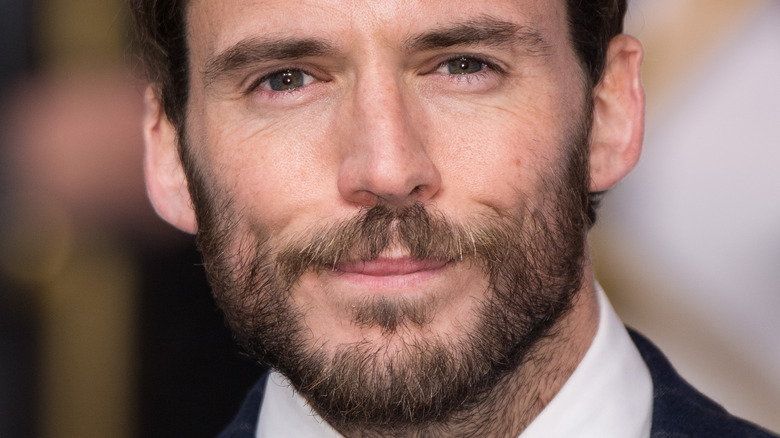 Jeff Spicer/Getty Images
The way Sam Claflin tells it, Henry Cavill is right up there with Superman and Batman for more reasons that one. Claflin got a chance to work with Cavill on the set of the 2020 Netflix film Enola Holmes – which also starred Millie Bobby Brown – and it seems the "Batman v Superman: Dawn of Justice" star made quite the impression. 
In an April 2021 interview with Looper, in which Claflin discussed playing Cavill's brother in the Netflix film, the "Hunger Games" alum couldn't help but go on about the star and his desire to work with Cavill again. "I hope we have the opportunity of exploring that series further, and having Millie Bobby Brown as a younger sister," he said. "It was a really, really enjoyable experience."
He continued, "I honestly had a lot more fun than I initially thought. It was one of those that crept up on me, took me by surprise. I had so much fun. I can only hope that we get the chance to do it again." One possible reason Claflin hopes to work together again? Well, apparently he's "in love" with Cavill. 
Keep reading to find out why Claflin is so fascinated by Cavill and why he deemed him a "genetic beast." 
Sam Claflin thinks Henry Cavill's 'got the looks'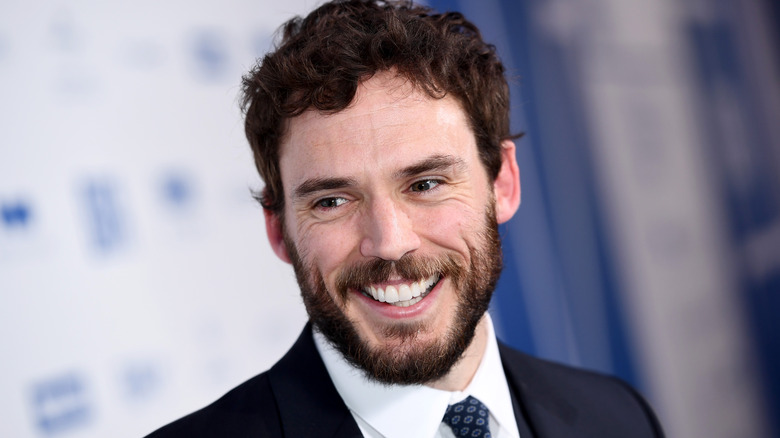 Dave J Hogan/Getty Images
Over the years, Sam Claflin has been told that he bears a striking resemblance to Henry Cavill. "I think that there's been a few times where we've not crossed parts in real life, but lived parallel," he told Looper. "We have auditioned for similar roles years and years and years ago. I think there was always a comparison that was drawn."
That being said, starring alongside Cavill and Millie Bobby Brown in "Enola Holmes," Claflin described himself as "the ugly duckling in the family." Of his on-screen brother Cavill, Claflin said, "He's definitely got the looks." He continued, "Let's be honest. The guy's a genetic beast. I'm in love with Henry Cavill. He's a very charismatic, very charming man. To be acting alongside him was a joy."
As of this writing, there don't seem to be any projects in the works that would allow Claflin and Cavill to share the screen again. That being said, it certainly seems like Claflin would leap at the opportunity. Hey, maybe he could play Superman's secret brother.