Why Cheryl Burke Regrets Her Harsh Words For Ian Ziering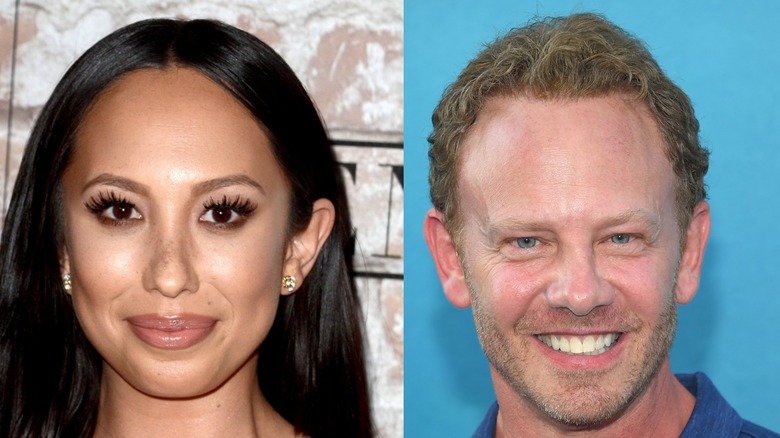 Shutterstock
We may receive a commission on purchases made from links.
Cheryl Burke, a "Dancing With the Stars" pro who has been on the show for more than 20 seasons, recently apologized to her former dance partner, Ian Ziering. The "Beverly Hills 90210" star was coupled with Burke in 2007 on Season 4, per US Weekly. While the pair seemed to have a good time together on camera, Burke revealed later on that she felt differently. In a 2016 episode of the "Allegedly" podcast by Matt Weiss and Theo Von, she named Ziering as her least favorite dancing partner, via E! Online. "My least favorite [partner] would be Ian Ziering," she said. "The fact that his name is not EE-AN and it's EYE-AN makes me want to throw up."
Burke's comments didn't stop there. She also admitted that she was upset they got as far as they did in the competition, landing in fourth place. "It made me want to slit my wrists," she said. "I was like crying to executives. I was like is there any way to please to just eliminate us?" These harsh words may have come as a surprise to Ziering, especially because Burke thanked him in her 2011 book, "Dancing Lessons," according to Cheat Sheet. In the chapter titled "Thanks, Partners," Cheryl Burke revealed that Ian Ziering had helped her "think bigger," beyond her life on "Dancing With the Stars."
Cheryl Burke called Ian Ziering her least favorite partner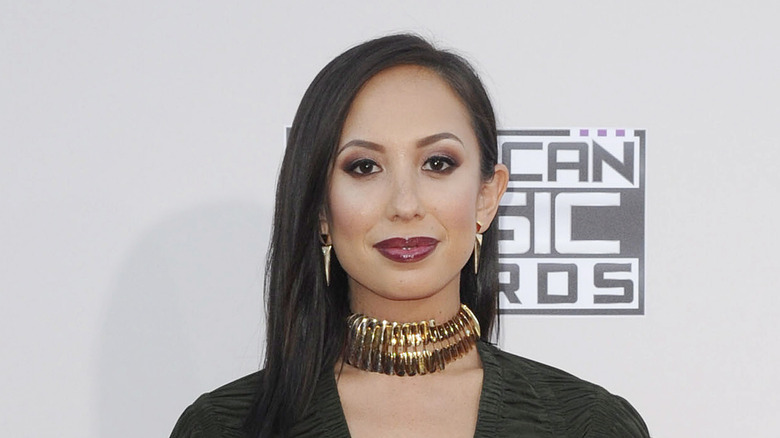 Shutterstock
Cheryl Burke did apologize in 2016 for using the phrase "slit my wrists." She explained in a tweet that she never should have used those words, writing, "In the heat of an interview conversation, I used a phrase that seemingly makes light of suicide and I deeply regret it." However, Burke did not apologize directly to Ian Ziering until this past Sunday, in an episode of her "Pretty Messed Up" Podcast with AJ McLean.
As reported by People, Cheryl Burke sincerely regrets calling Ziering her least favorite "Dancing With the Stars" partner and making other nasty comments. "The one thing I truly regret and want to make amends with is Ian Ziering," she explained on the podcast. "I was completely out of line a few years ago ... I truly am so sorry for being so inconsiderate and just talking trying to get a reaction and putting him as my punching bag, really." According to People, Burke did not say whether she had contacted Ziering directly. Ian Ziering has yet to make a public statement about the apology.