Mike Tindall Opens Up About Prince Philip's 'Eerie' Funeral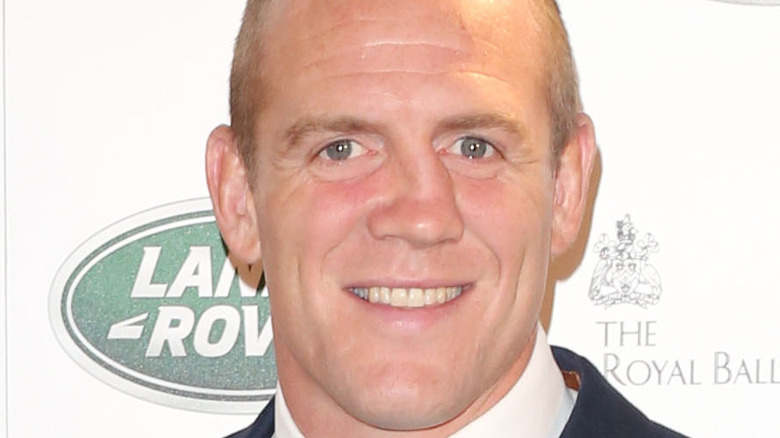 Shutterstock
The royal family is still processing the heartbreaking death of Prince Philip, and that includes Mike Tindall, who is married to Prince Philip and Queen Elizabeth's granddaughter, Zara Tindall. Tindall was present at the late royal's funeral last week and said that things have "been ... difficult" following his grandfather-in-law's death.
On his podcast, "The Good, The Bad & the Rugby" (via People), Tindall spoke of how "eerie" Prince Philip's funeral was "with no crowds and the social distancing." Prince Philip may not have gotten the grand procession that most royals do, but Tindall believes that this is for the best. "I think it was the perfect day for how he would have liked it if that makes any sense whatsoever," he said.
Tindall added that the funeral "was a sad day" but one that honored Prince Philip's memory. "And hopefully, he's looking down and he was happy with the day," he said.
Prince Philip never met his youngest great-grandchild
Pool/max Mumby/Getty Images
Tindall and his family live a more private life than most of the royal family, but he does fit in with his in-laws. "The royals make it easy by being so normal," the former rugby player once told the Daily Mail. "They're a close family, no different from any other."
Just a couple of weeks before Prince Philip's death, Tindall and his wife welcomed a son who they named Lucas Philip, in honor of Tindall's father as well as Prince Philip (via BBC). Sadly, Insider noted that Prince Philip never got to meet his namesake.
He was, however, known to be a loving great-grandfather to his older descendants, as Tindall showcased in an Instagram post that shows the late royal enjoying some quality time with his great-granddaughter, Mia Tindall. "It's been a very sad week but it has given us time to reflect on great memories and stories both personal and shared," Tindall wrote in the caption. "A devoted family man who we will forever miss but always love."