The Truth About Barbara Walters' Famous Exes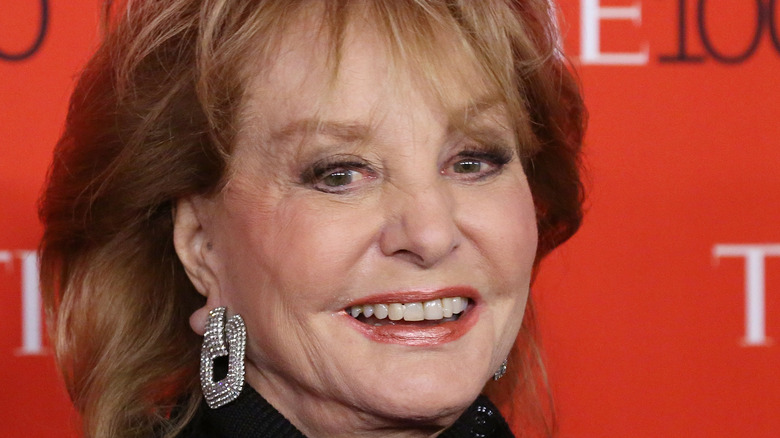 Taylor Hill/Getty Images
For years, award-winning journalist Barbara Walters came into viewers' homes weekly as host of the "20/20" news program. For decades, Walters was one of the country's most respected journalists, taking home a Daytime Emmy Award in 1983 for "The Barbara Walters Specials" and later was inducted into the Emmy Hall of Fame (via Emmy.com).
So, as a powerful woman with the nation's attention, it makes sense that Walters would choose equally powerful men with whom to spend her time.
Walters has been married three times, first to business executive Robert Henry Katz when she was just 26 (via CheatSheet). The two were married from 1955 to 1957. Walters then re-married five years later, this time to theater producer Lee Guber, who produced a number of Broadway hits including 1977's "The King and I" (via Playbill). 
Sadly, when Walters and Guber decided to pursue parenthood, Walters suffered multiple miscarriages. In 1968, Walters and Guber adopted their daughter, Jacqueline. She is Walters' only child (via Pop Cuture). "I adore my daughter. To know that you can have this kind of love that I feel for her," Walters told Oprah Winfrey in 2015 during an episode of "Oprah's Master Class." Walters and Guber divorced in 1976. 
Barbara Walters married her third husband twice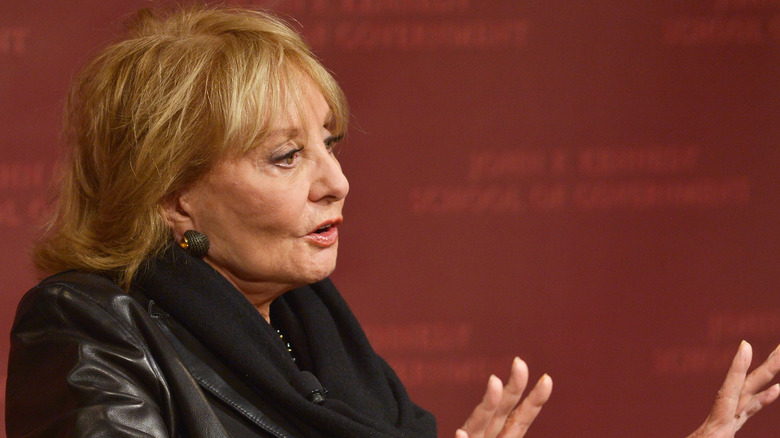 Paul Marotta/Getty Images
Barbara Walters then went on to marry Merv Adelson — twice. Walters and the TV producer (known for shows like "Dallas" and "Knots Landing") first tied the knot in 1981, before divorcing in 1984. They then reconciled in 1986 and divorced for good in 1992 (via CBS-Los Angeles).
Although there were no more marriages for Walters after Adelson, there was still plenty of love in the journalist's life — or at least, companionship.
Walters has been romantically linked to Alan Greenspan, who would go on to serve five terms as the Chairman of the Board of the Federal Reserve. Together they attended events like Henry Kissinger's 60th birthday party (via New York Times).
She also isn't a stranger to scandal. When promoting her 2008 autobiography "Audition," Walters admitted on "Oprah" that she'd had an affair in the 1970s with married Republican senator from Massachusetts Edward Brooke III, at that time the only Black member of the Senate and 10 years Walters' senior (via New York Magazine).
As for affairs that might have been — following one charged onscreen moment between Walters and actor Clint Eastwood in 1982, Eastwood asked Walters on a date, but she turned him down (via CheatSheet). It would have, at least, made for a great chapter in her book.