Barbara Walters' Stunning Net Worth Revealed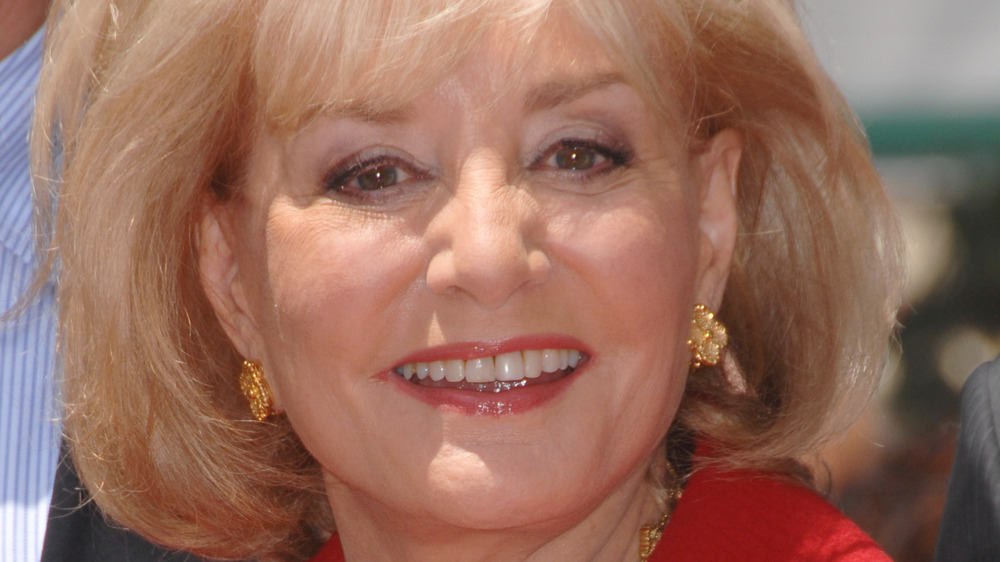 Shutterstock
Retired broadcast journalist and TV personality Barbara Walters hasn't been doing well lately. According to OK! Magazine, the star who suffers from advanced dementia and heart problems celebrated her 91st birthday alone in New York City back in September. Back in February 2020, Walters' former The View co-host Jenny McCarthy said that she had heard the journalist was "in a place of not doing great" (via Closer Weekly). 
While Walters may not be doing so well right now, she is still one of the greatest TV journalists of all time. Walters first started working for the Today show back in 1961 as a writer and researcher (via Biography). It wasn't until 1964 that she finally became a co-host of the show, and in the 1970s she accepted a job at ABC with an impressive $1 million salary. From there, she would go on to work for ABC's 20/20 and then, The View in the '90s. She quickly became a household name who had a signature interview style that changed the game in broadcast journalism. As a hardworking TV legend, it's no surprise that Walters has a stunning net worth. 
Barbara Walters' net worth skyrocketed after selling her stake in 'The View'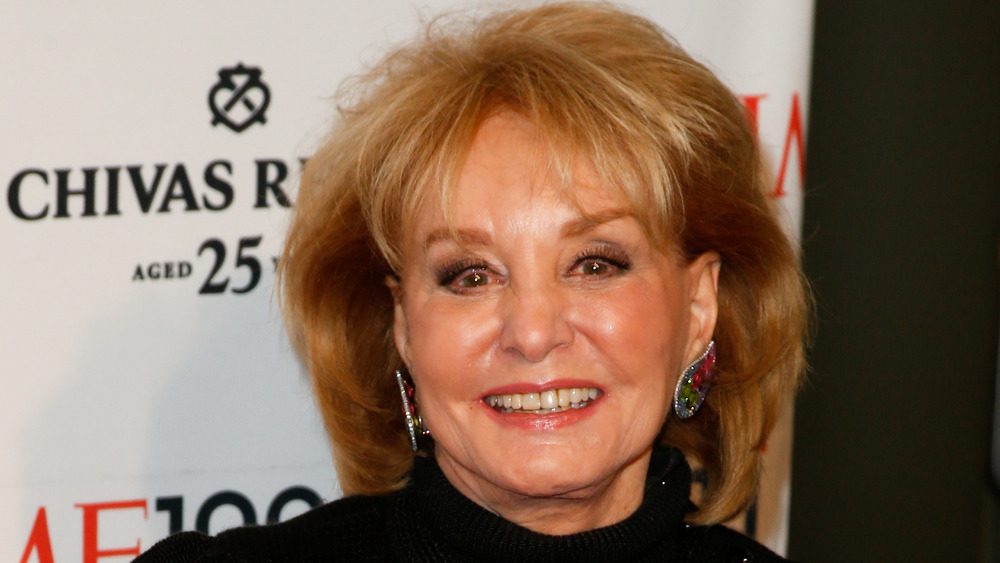 Shutterstock
Thanks to her anchor positions on shows like 20/20, The View, and ABC Evening News, Barbara Walters has accumulated a whopping $170 million net worth, according to Celebrity Net Worth. While the 91-year-old journalist has a decades-long career that can be attributed to her millions, it was actually when she sold her stake in The View that set her net worth over the top. 
According to Showbiz Cheat Sheet, when Walters retired in 2014, she decided to sell her control over the talk show for "tens of millions." This pushed her net worth over $150 million. And while Walters has donated some of her money to charities, like the $15 million that went to her alma mater Sarah Lawrence College in 2015, that hasn't made a dent at all on her total net worth (via Philanthropy News Digest). What's more impressive than that is the legacy Walters will be leaving. In her final The View taping, the TV host said that her biggest pride was seeing "all the young women making and reporting the news" and that "if [she] did anything to make that happen, that's [her] legacy" (via Wealthy Genius).