Here's How Much Sidney Poitier Is Really Worth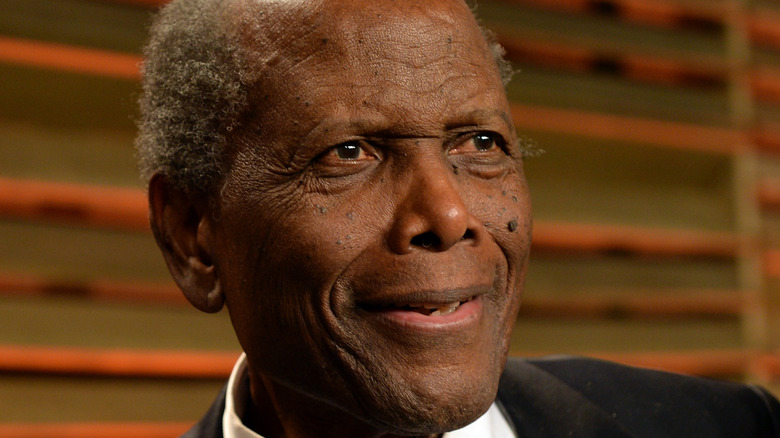 Larry Busacca/vf14/Getty Images
As far as legends of the Golden Age of Hollywood go, Sidney Poitier is certainly up there with the greats. Over his five decades as an actor, Poitier accomplished dozens of firsts, including being the first Black man to win an Academy Award for Best Actor (Far Out).
Poitier's early career included films such as "Cry, The Beloved Country," which addressed the racial injustice of apartheid in South Africa (via PBS). In the mid-'50s, Poitier's focus turned toward the States in the films "Blackboard Jungle" and "The Defiant Ones," for which he was nominated for an Oscar. It was Poitier's role in 1963's "Lilies of the Fields" that led to his Academy Award for Best Actor, and movies like 1967's "In the Heat of the Night" and "Guess Who's Coming for Dinner," about inter-racial marriage, further cemented him as one of the greatest actors — and biggest stars — of the time.
Eventually, Poitier gravitated toward roles behind the camera. His directorial debut was the western "Buck and the Preacher," which he also co-starred in with Harry Belafonte. He also directed "Stir Crazy" starring Gene Wilder and Richard Pryor, which resulted in Poitier becoming the first Black filmmaker to make a film that grossed over $100 million at the Box Office (Indie Wire).
It seems that money doesn't seem to matter for Sidney Poitier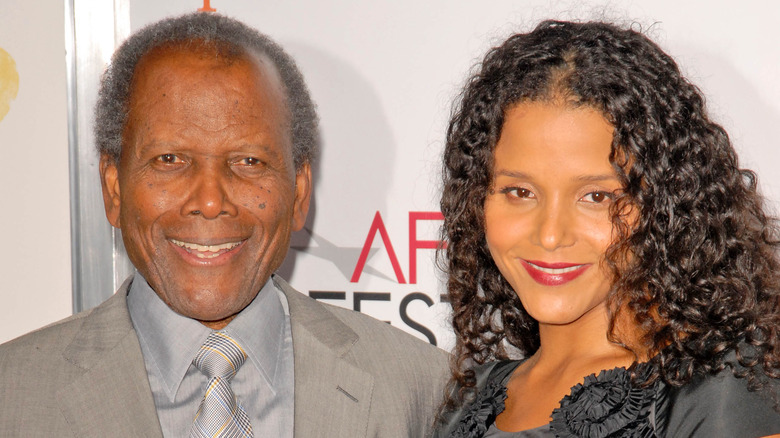 Shutterstock
Away from the film industry, the Bahamian-American also served on the board of directors for Disney, and served as the Bahamian ambassador to Japan between 1997 and 2007. He's also written three books, including a New York Times Bestseller (via Veterans Advantage). So how much has Poitier amassed for his work in and outside of Hollywood? It's a lot less than you may think.
According to Celebrity Net Worth, the actor is worth $25 million. But money doesn't seem to matter for Poitier, as he's made it his life's focus to empower and influence audiences rather than simply entertain them for profit. The films he starred in during his career reflected this, often tackling important issues like racism and other taboos.
It's clear that Sidney Poitier wants to leave a lasting legacy for his children, grandchildren, and great-grandchildren, especially on the humanitarian side of things. "We have a lot of work to do on ourselves, the human family," he said (via Veterans Advantage). "Not just the Black or Hispanic people among the family, or the Europeans and Asians among the family. We are all family."