The Truth About Sidney Poitier's Famous Daughter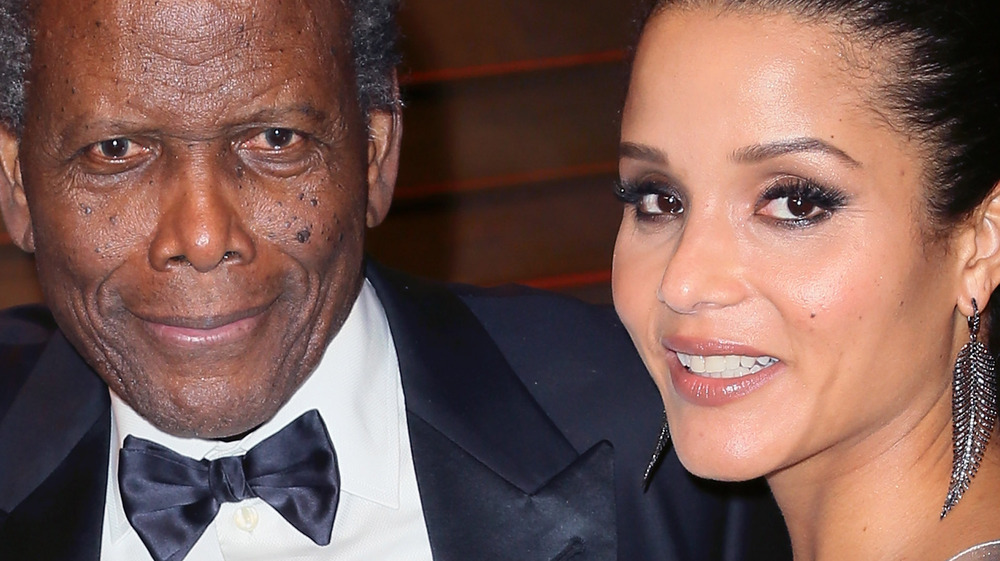 David Livingston/Getty Images
Believe it or not, there are two Sidney Poitiers in Hollywood — the legendary actor we all know from his Oscar-winning turn in Lilies of the Field and his youngest daughter, Sydney Tamiia Poitier, who has spent nearly 25 years following in her parents' footsteps. Poitier, whose mother is Canadian actress Joanna Shimkus, reflected on her passion for performance in a 2018 interview.
"Growing up around such creative people probably primed me at a young age to love storytelling in all its forms. I wasn't allowed to act professionally until I finished college, so I stuck to school plays, and the like, but started to pursue a professional acting career as soon as I graduated" (via Mandy).
After completing the acting program at New York University's Tisch School of the Arts, Poitier won a starring role in the 1998 television movie Free of Eden, where she starred alongside Phylicia Rashad and her father (via IMDb).
Poitier's daughter may be best known for her legs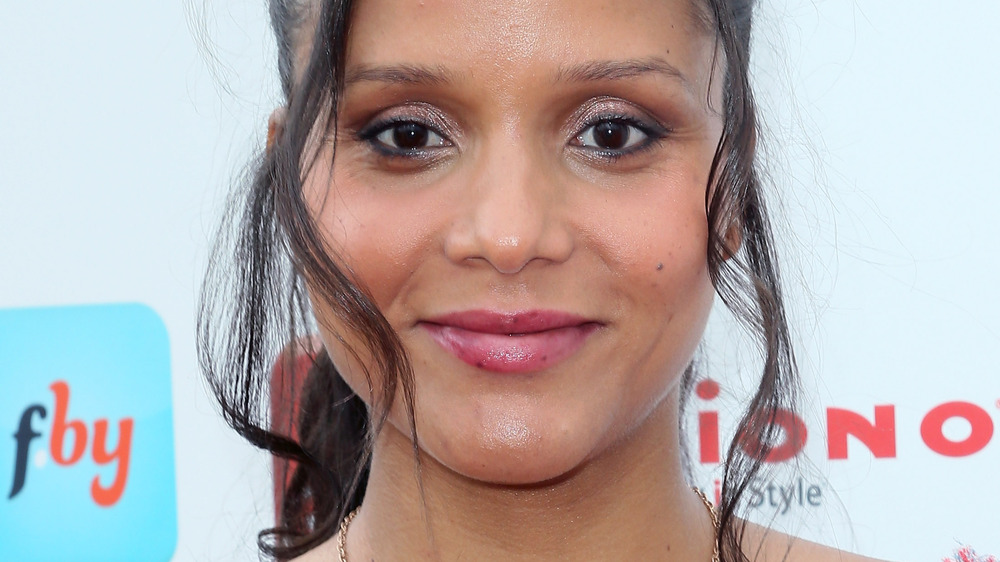 David Livingston/Getty Images
"It was weird the first week we had rehearsals," the younger Poitier remarked to Jet magazine in 1999 upon Free of Eden's completion. "I just kept cracking up. It was so hard for me to look him in the face and treat him as this character and not my dad. I just kept seeing Dad. After a couple of days, it was fine, but in the beginning I was giggling uncontrollably." Later that year, she appeared in the feature film True Crime with Clint Eastwood and the television miniseries Noah's Ark with Mary Steenburgen.
Sydney Poitier soon amassed an impressive resume as the lead in the UPN sitcom Abby as well as recurring roles on such established hits as Joan of Arcadia, Veronica Mars, Knight Rider, and Chicago P.D. Currently, fans can find her starring alongside Jerry O'Connell on Bravo's crime comedy Carter as Detective Sam Shaw (via IMDb). 
However, her most notable role might always be Jungle Julia, the snarky, long-legged DJ in Quentin Tarantino's Death Proof — a role that was apparently designed for Poitier. "He had me in mind specifically for this part. I had auditioned for him in a couple of his films. I had auditioned for Kill Bill and he did an episode for CSI that I had auditioned for, so when he was writing the character of Jungle Julia, he had [me] in mind actually for that just based on the auditions I had with him" (via BlackFilm). Here's hoping we'll see her in another one of the famed director's feature flicks before he retires.