What Austin McBroom And Catherine Paiz Were Doing Before The Fame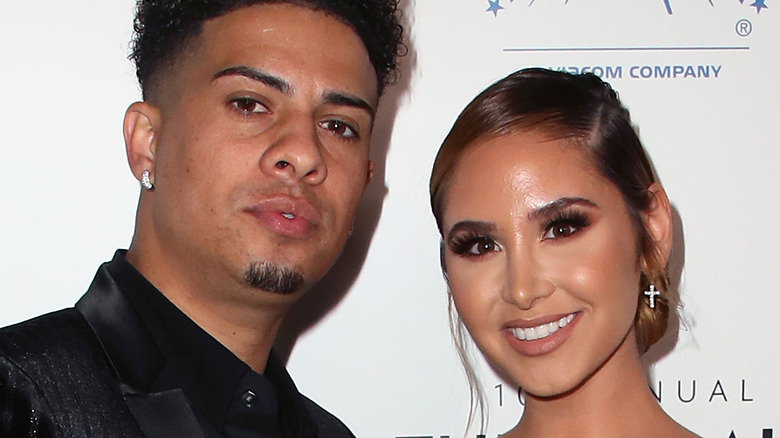 David Livingston/Getty Images
The ACE Family's Austin McBroom and Catherine Paiz currently have 19 million subscribers on their YouTube channel and 6.6 and 7.7 million followers, respectively, on their Instagram accounts. They are arguably one of the most talked about social media families online. But what were they doing before gaining fame as internet sensations?
According to Celebrity Net Worth, McBroom was born in May 1992 in North Hollywood, California and grew into quite the athlete. In fact, after playing three different sports at the Campbell Hall School — including basketball, football, and baseball — he went on to play basketball for Saint Louis University in St. Louis, Missouri. McBroom also played basketball for Central Michigan and Eastern Washington Universities, per Gossip Cop.
As for Paiz, she was born in August 1990 in Montreal, Canada to Panamanian parents, who named her Dolores Catherine Johnston Paiz, as reported by The Netline. During her childhood, which was spent in Canada before a move to Florida, Paiz played on her high school's soccer, hockey, and volleyball teams.
Austin McBroom and Catherine Paiz keep pretty busy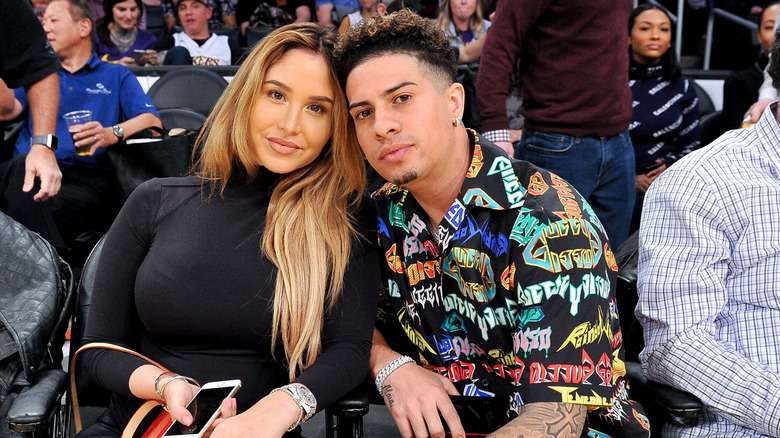 Allen Berezovsky/Getty Images
Amid her high school career, Catherine Paiz landed her first modeling job with Victoria's Secret at the age of 16 and went on to model for Azzelia Swimwear in 2013, as well as several other brands. She also worked at an ice cream parlor before taking on a VIP manager gig at Arkadia Miami. "I've been working my whole life. I've always had a job since I was like 16. And I didn't go to college," she said, via The Netline. "I moved to China after high school and I was there for quite some time ... I came back and went straight to work. I moved to Miami and I managed a venue, and I worked at a hedge fund, and I've done like so many different things," she continued.
After meeting Austin McBroom in 2015, Catherine Paiz gave birth to their first child, daughter Elle, in 2016. Then, in 2018, the year she and McBroom secretly tied the knot, she welcomed her second daughter, Alaia. In 2020, McBroom and Paiz welcomed a third child, son Steel.