Melissa Gorga Reveals How Teresa Giudice Really Felt While Married To Joe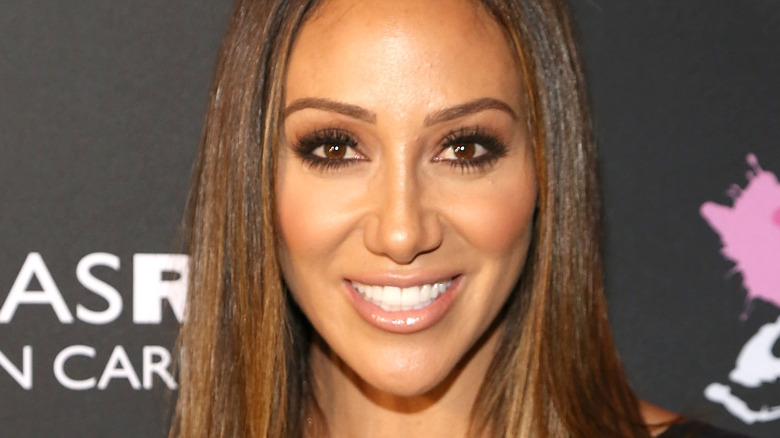 Manny Carabel/Getty Images
In the latest episode of "The Real Housewives of New Jersey," Melissa Gorga admitted to co-star Jackie Goldschneider that her sister-in-law, Teresa Giudice, had been unhappy in her marriage to Joe Giudice for at least 10 years. "I really want her to be happy because I truly believe she hasn't been happy in 10 years, minimum," Gorga told Goldschneider during Wednesday's episode, according to Page Six. "I want to see who she is when she has a little bit of that happiness. I am so excited for her to be happy."
Throughout those 10 years, the couple, married for over two decades, struggled through bankruptcy, jail time (Joe spent 41 months behind bars), and deportation for Joe. After coming to the conclusion that a long distance relationship would not work, Joe and Teresa Giudice finalized their divorce in September of 2020 (per Bravo TV). With that being said, Gorga's conversation with Goldschneider also revealed what many of us already knew — that Teresa had a new love interest. Though she made the relationship with Luis Ruelas Instagram official in December of 2020, this season of "The Real Housewives of New Jersey" had only hinted at the relationship, while Teresa was quick to deny every rumor of new love. According to People, on Wednesday's episode, though, we finally had concrete proof that Teresa had a new boyfriend.
Both Joe and Teresa Giudice have moved on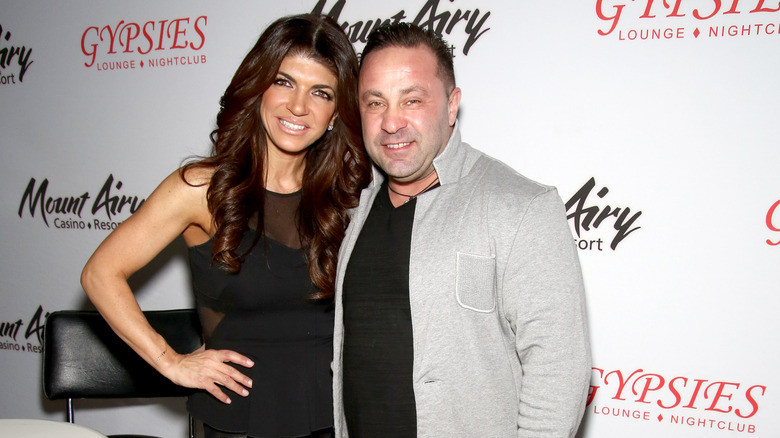 Paul Zimmerman/Getty Images
During the latest episode of "The Real Housewives of New Jersey," Teresa's 20-year-old daughter, Gia, revealed that, in a recent FaceTime conversation with her father, he asked her if she wanted to meet "the girl I'm at dinner with." As Teresa and Gia were discussing this new woman in Joe's life, her younger daughter, Milania, walked into the room with her father on the phone. After Teresa told Joe that she had heard about the virtual meeting between Gia and his "girlfriend," Joe told Teresa that he'd heard Gia had met her boyfriend. "Yes, I'm dating someone," Teresa told the cameras after this exchange, according to People. "I didn't talk about him because I wasn't ready to talk about him. I guess people have loose lips."
In late March, Teresa Giudice proved just how serious things had gotten with her new beau by introducing him to her ex-husband over dinner in Joe's new home in the Bahamas. According to Entertainment Tonight, this dinner was made public by the former couple's daughter, Milania, who filmed a video of the dinner and posted it to her Instagram story. Joe's love life also appears to be getting more serious. As The Sun reports, it is believed that Teresa's former husband is dating lawyer Daniela Fittipaldi (the aforementioned "girl" he was at dinner with), since the summer of 2020.