The Surprising Way Teresa Giudice Met Her New Boyfriend Luis Ruelas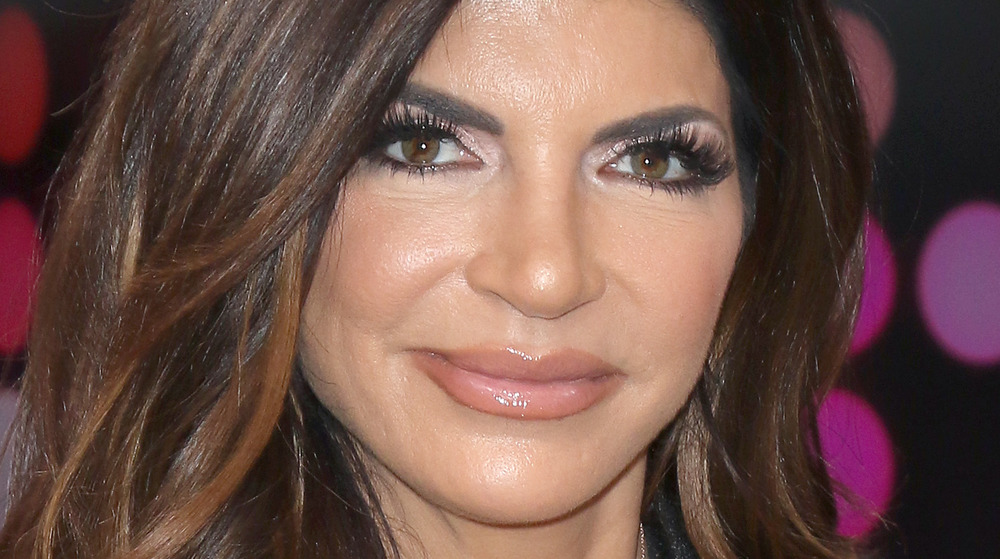 Jim Spellman/Getty Images
Teresa Giudice opened up about her new boyfriend, Luis Ruelas, during a series of new interviews this week. Ahead of the season 11 premiere of The Real Housewives of New Jersey, Giudice revealed how she and Ruelas first crossed paths before confirming she found her "soulmate" after the end of her 20-year marriage to ex-husband Joe Giudice, the father of her four daughters.
"We met, believe it or not, at the Jersey Shore," Giudice said during an interview with Extra TV's Billy Bush, via YouTube. "I was walking and that's how I met him, exercising."  According to Giudice, who has been a full-time cast member on RHONJ since the series began airing in May 2009, Ruelas had ran past her on a number of occasions throughout the week before they actually spoke.
During a separate interview with ET, Giudice said Ruelas had never been to the Jersey Shore prior to the time when he met her, and she said he was a gift from her late parents, who she had asked for help finding love on one particular street of the beach town. "I said, 'Ma, Papa, send me someone that is everything that you ever wanted for me.' A couple of weeks later. I walk by, and I see Louie," she recalled.
Teresa Giudice believes Luis Ruelas is her 'soulmate'
While Giudice and Ruelas have only been dating publicly since October 2020, she told People magazine earlier this week that Luis is her "soulmate." "I met an amazing man and I'm so happy," she said at the time. "We're taking things slow, but I'm really, really happy."
Although Teresa Giudice was happily married to Joe for some time prior to their split in late 2019, she told the outlet that she and Ruelas have more in common with one another than she did with Joe. As she explained, they not only share the same zodiac sign but also both love to go to the beach and go shopping. "Oh my God, we're like the same!" Giudice shared. "We like the same things. He's beautiful inside and out."
The Real Housewives of New Jersey season 11 premieres tonight, Feb. 17, at 9/8c on Bravo.