Inside Mick Jagger's Relationship With Ex Carla Bruni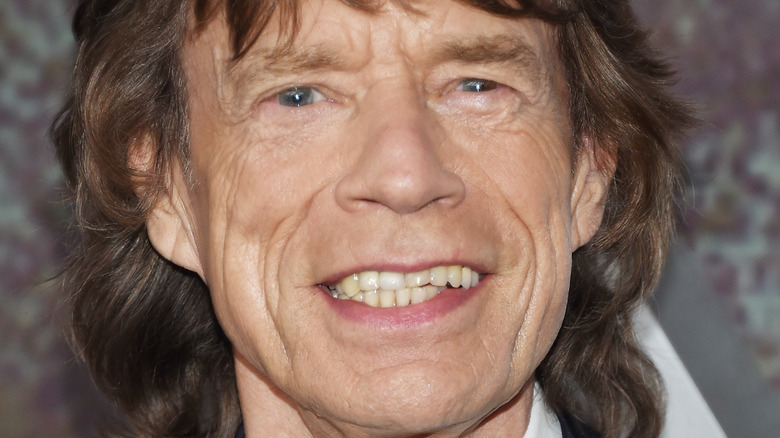 Dimitrios Kambouris/Getty Images
Mick Jagger may be one of the world's most famous rock stars, but he's just as famous for the bachelor lifestyle he once lived, as he is his music. With a long line of girlfriends to his name, one of his more interesting relationships was the one he shared with Carla Bruni, otherwise known as renowned model and musician from Italy and former First Lady of France (via Express). 
According to the Daily Mail, Mick Jagger and Carla Bruni met in 1990 during The Rolling Stones 1990 Urban Jungle tour, while she was dating musician Eric Clapton. And by 1992, the two had entered a secret relationship which would last many years. As reported by The Telegraph, Christopher Andersen's biography of Mick Jagger, titled "The Wild Life and Mad Genius of Mick Jagger," revealed, "...Jagger spotted [Eric] Clapton with a 23-year-old Italian model called Carla Bruni. She seemed to possess every quality he desired: jaw-dropping beauty, youth, money of her own — and, perhaps most important of all, a rock-star boyfriend."
Mick Jagger and Carla Bruni were together for seven years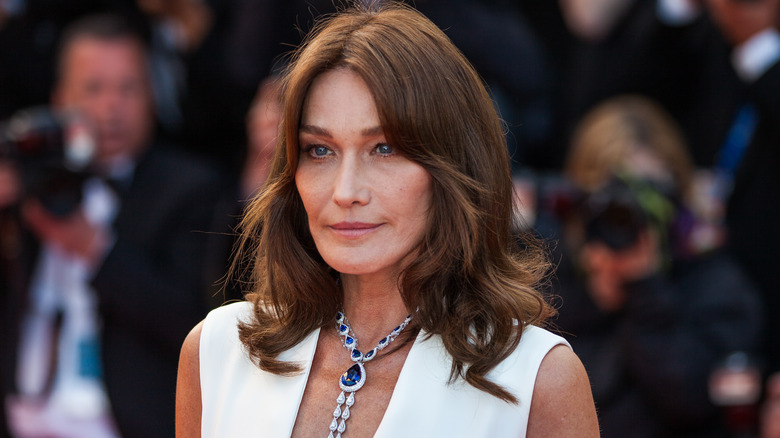 Shutterstock
When Mick Jagger and Carla Bruni first got together, Mick was actually married to model Jerry Hall. As The Hindustan Times reports, Mick even missed the birth of his daughter Georgia May in England in January 1992 because he was in Thailand with Carla. "I almost had a nervous breakdown ... I cried myself inside out when Mick went off with Carla Bruni. I felt sick. It was unforgivable," Jerry is believed to have said.  
Ultimately, Jerry gave Mick Jagger an ultimatum and he picked her. According to Andersen's book (via The Telegraph), "the normally resilient Carla was inconsolable when she heard Jagger and Jerry were back together." As Carla herself admitted to Anderson, "I thought I'd never get over it," adding "I used to wake up every morning in despair. I thought I'd never fall in love with someone else."