Mick Jagger's Stunning Net Worth Revealed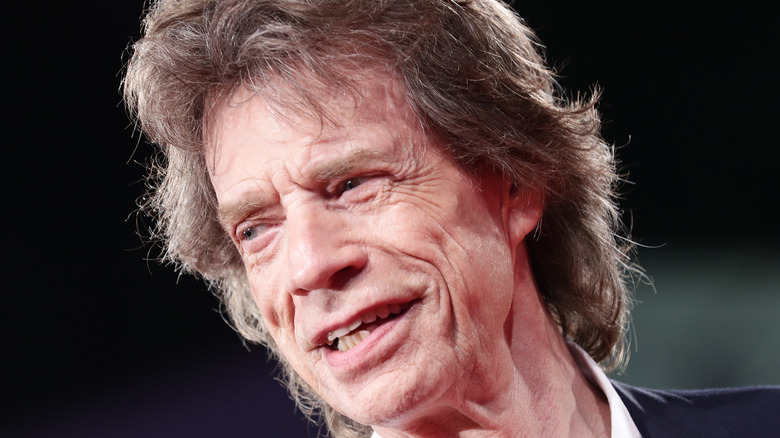 Vittorio Zunino Celotto/Getty Images
Mick Jagger is one of the most influential — and most successful — rock stars of all time. After all, Jagger is one of the founding members of The Rolling Stones, and has been a powerhouse in the music industry ever since he broke onto the rock scene in the sixties. In an interview with longtime friend Jann S. Wenner in 1995, Jagger spoke of his inspiration to become a rock star when he was younger.
"I didn't have any inhibitions. I saw Elvis and Gene Vincent, and I thought, 'Well, I can do this.' And I liked doing it. It's a real buzz, even in front of 20 people, to make a complete fool of yourself. But people seemed to like it," he recalled. "And the thing is, if people started throwing tomatoes at me, I wouldn't have gone on with it. But they all liked it, and it always seemed to be a success, and people were shocked. I could see it in their faces."
In addition to The Rolling Stones, Mick Jagger has also had a successful solo career, and even has some acting credits to his name. Some of his notable roles include the titular character in the 1970 film, Ned Turner, and Performance (via IMDb). He's also made appearances on Faerie Tale Theatre, Laughter in the Dark, Bent, The Burnt Orange Heresy, and of course, Saturday Night Live, and has also appeared on a whopping 658 soundtracks over the last six decades.
Mick Jagger is one of the richest rock stars in the world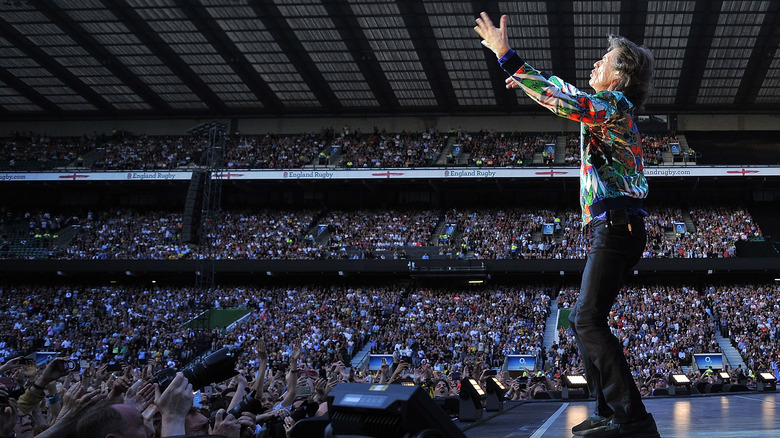 Jim Dyson/Getty Images
Per Wealthy Gorilla, the Rolling Stones frontman is worth $360 million, and according to Celebrity Net Worth, Mick Jagger is worth a staggering $500 million, so it's likely that his overall net worth falls between the two numbers. 
The Richest reports that The Rolling Stones as a band is reportedly worth a cool $900 million, which shouldn't be a shock to anyone, considering the band has released over twenty full length-studio albums, have played countless sold-out tours across the globe, and have likely sold millions in merchandise over the last half century.
Celebrity Net Worth also reports that Jagger owns $250 million in real estate around the world, including a castle in the South of France, and an estate on the private Caribbean island of Mustique (via Forbes). In December 2020, Jagger purchased a mansion in Florida for his girlfriend, Melanie Hamrick, and their 4-year-old son, Devereaux (via Page Six), and according to sources close to the rock star, "The two are happy playing house in all of Mick's properties around the world."