The Best Bathing Suit For Your Body Type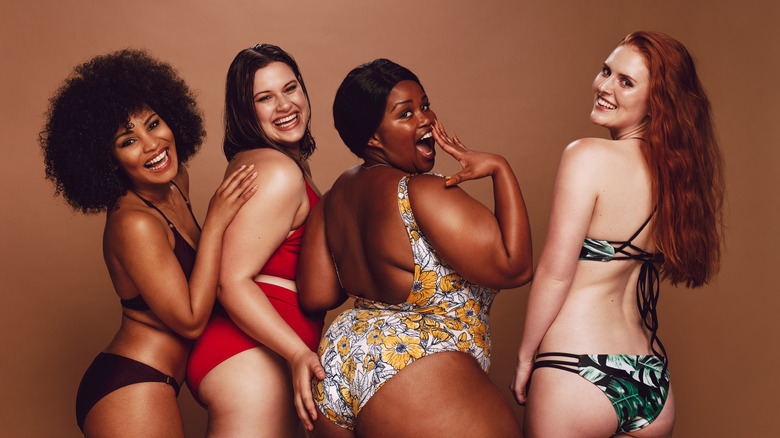 Shutterstock
Summertime is right around the corner, and you know what that means! It is time to hit the beach and strut your stuff on the warm sand. But if you are like many other women who tend to feel a bit shy walking around in a bathing suit, it may help to learn that you can find the perfect fit for you depending on your body type. There is a style for every shape and size that is ready to fit you like a glove and make you feel like a million bucks. Sometimes all you need is a little help navigating the choppy waters of the bikini or swimwear aisle in your favorite store. Whether you have a curvier frame or a more athletic build, there are fashion tips that will help you feel the most confident you have felt when you shed your sarong and take a dip (via Stunning Style).
We are not fruit
Shutterstock
Oprah said it best, and no, she is not giving a bathing suit to everyone, but she is dolling out a good batch of some body positivity. In her magazine, she helped narrow down some of the main body types, and instead of comparing women to pieces of fruit (I mean, how does that even work?), she spoke to readers about their natural shape. For example, if you happen to be a woman with a bigger chest, a good swimsuit option could be a top that has some structure and wider straps so you can feel supported no matter what your style preference (via Oprah.com).
Popsugar made it clear — you want to make sure you try on a bunch of bathing suits when shopping. Heck, make a day of it! You may not be aware that styles can change all the time, especially from season to season. While it may sound scary, it is essential to try and step out of your much-loved comfort zone because, who knows, you could stumble upon your new favorite style.
Always walk with confidence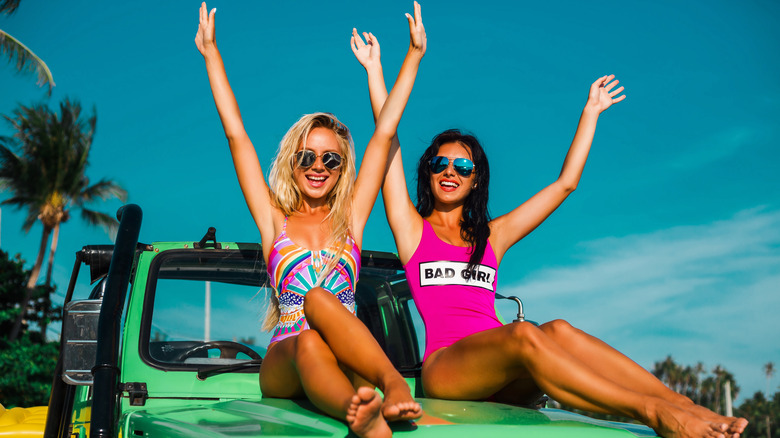 Shutterstock
If you find yourself looking in the mirror and thinking, "Oh, I can't wear this because I am pear-shaped," just throw that mindset out the window because, as we said, we are women, not fruit! Say it louder: We are women, not fruit! Now that we have gotten that off our chests, it is perfectly normal to be frustrated at the use of the outdated body categories that society tosses our way. If you are looking for some Houdini-like tricks to enhance your natural beauty, you can try a one-piece that is known to hide the tummy or even a high-waisted bottom to make your legs look longer (per Travel Fashion Girl). If you want to have your bust look a bit bigger, a crop top will do the job perfectly.
One can also not forget that the most important outfit a girl can wear is her confidence. No one should feel like they have to sculpt, minimize, or hide who they are just to fit into a stereotype. While shopping for a new swimsuit can at times feel overwhelming, you should be ready to go with these solid fashion tips. Hopefully, you will find yourself inspired and excited to model your new outfit.