The Clothing Store 25% Of Women Would Refuse To Give Up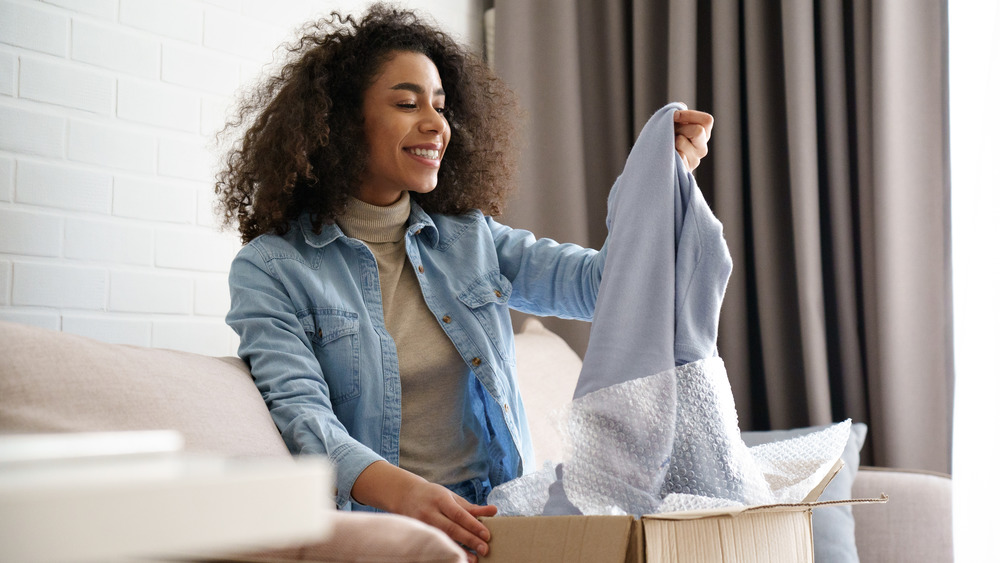 Shutterstock
Hitting "add to cart" can be a therapeutic experience, even if your wallet feels the opposite. When you're on the hunt for a specific clothing item, whether it's a cozy sweater to binge watch your favorite shows in or a last-minute outfit for a special occasion, you know you can rely on your go-to store to save the day with every visit.
The List polled 574 women in the U.S. to find out which retail clothing store they could not do without. Shoppers had the choice between Zara, Target, Everlane, Old Navy, Gap, and Banana Republic. These clothing store options vary in price, trends, and even age demographic, which we're guessing played a part in how our survey results turned out. 83 percent of shopping trips, in person or online, end in people buying a product they already own, according to Harvard Business Review. So, quality and longevity are two important traits that consumers look for when they're buying clothes. Here's how our survey fared.
Target beat out all competition with one quarter of the votes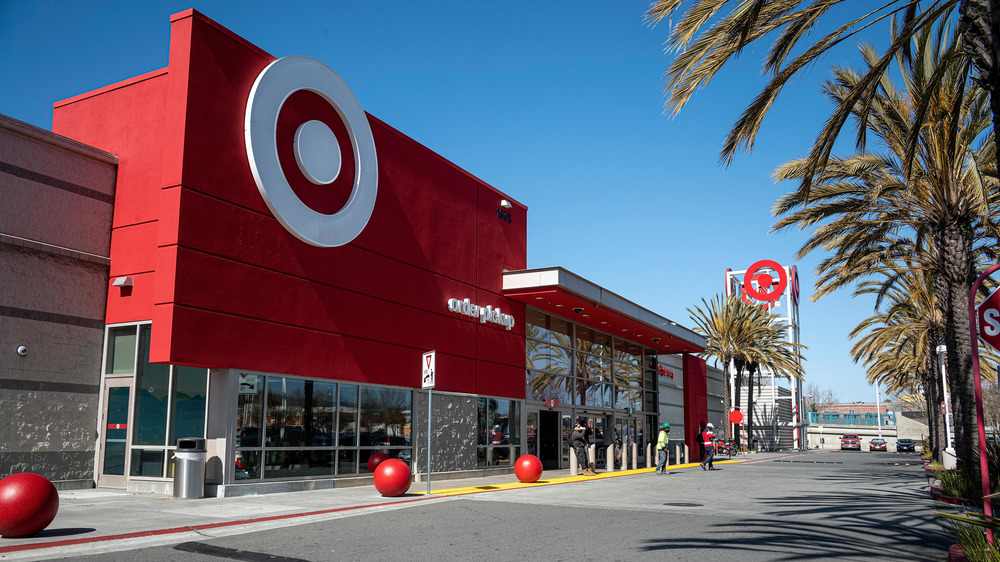 Bloomberg/Getty Images
In The List's survey, Target was the clear winner with over 25 percent of women swearing by the superstore. Target did particularly well during the coronavirus pandemic, with sales in 2020 up 19.8 percent to $93.6 billion — up from $78.1 billion in 2019 (via CNN). Consider this: Per CNN, that sales growth of some $15.5 billion in 2020 was more than the total sales growth for the company for the last 11 years combined.  The company also saw a 145 percent increase in digital sales. 
In second place, Old Navy took home 17 percent of the vote. In 2019, Old Navy revealed that they sell 40,000 pairs of their popular Rockstar Skinny Jeans daily, as reported by Who What Wear. Jean lovers may want to hop on the Old Navy train, as that particular style typically goes for just 30 bucks. Plus, Old Navy's known for their discounts, which is as good a selling point as any (via CNN).
More clothing stores people can't live without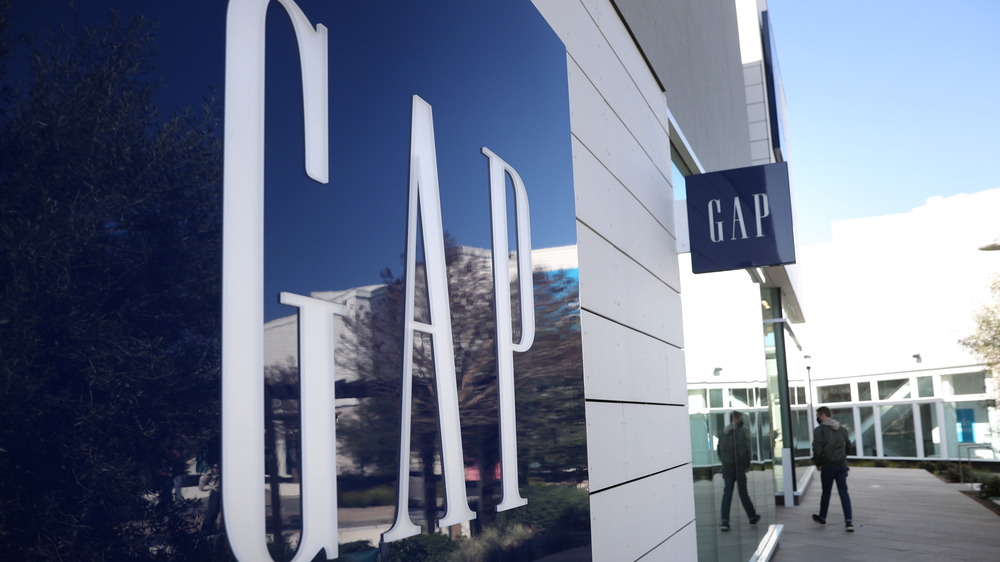 Justin Sullivan/Getty Images
In our poll, Zara pulled in 12 percent of the vote from respondents, while Banana Republic followed closely behind with nearly 11 percent. Although Banana Republic's clothing selection tends to run on the pricier side, their quality and wide array of colors and styles can't be beat, per Business Insider.
We saw a drop in votes for Gap, which only resonated with 6.45 percent of shoppers. This caught us by surprise since Gap, Old Navy, and Banana Republic are all owned by Gap Inc. (via CNBC). And lagging behind was Everlane, with 3.48 percent of women vowing that they'd never let this clothing store go. 
We were also sent write-ins for the best clothing store, and our "other" category scored a whopping 24.39 percent of the vote. Kohl's dominated the comments section and was recommended 18 times, while Nordstrom and Macy's tied with 10 votes. JC Penney and TJ Maxx also came up a handful of times in the comments.