The Real Reason Elizabeth Olsen Wanted To Change Her Name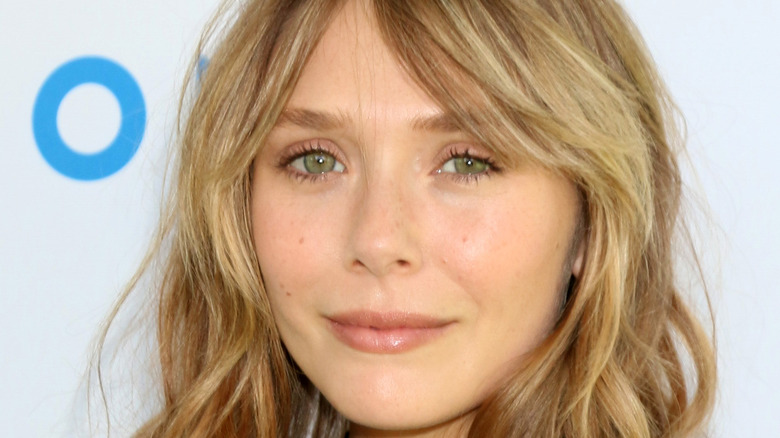 Shutterstock
Now that the Olsen twins have stepped back from acting, it's their younger sister, Elizabeth Olsen, who is the best-known member of the Olsen family. The Marvel Cinematic Universe star is one of the hottest A-listers in the world right now, especially after the successful launch of her Disney Plus show, "WandaVision." Back when she was just getting started in the industry, though, the Olsen twins ruled Hollywood, leaving Olsen fearful of piggybacking off their success.
At one point, Olsen even considered changing her name to distance herself from the twins. "I guess I understood what nepotism was like inherently as a 10-year-old," she explained to Glamour UK. "I don't know if I knew the word, but there is some sort of association of not earning something that I think bothered me at a very young age."
Olsen revealed that she was considering using her middle name, Chase, as her stage name.
Many people don't even realize Elizabeth Olsen is related to the Olsen twins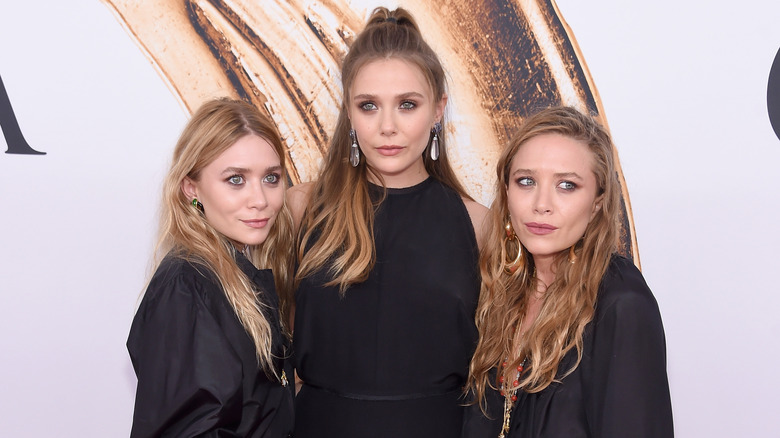 Jamie Mccarthy/Getty Images
Elizabeth Olsen eventually decided against changing her last name. By the time her acting career started to take off with the 2011 film "Silent House" (via IMDb), her sisters were out of the acting game anyway. The actress told Grazia USA that, when it came to her career, she "always wanted to do it alone." Famous family aside, no one can argue that Olsen hasn't done just that. Her acting talent is evident on the screen, and it paid off — big time. Celebrity Net Worth estimates her fortune at $11 million.
These days, the Olsen twins stay largely under the radar, to the point that many people don't realize the three actresses are even related. The Independent noted that many were shocked to discover the family connection earlier this year, with one person writing in a now-deleted viral tweet, "I'M SORRY WHY DID NO ONE F****** TELL ME THAT #ELIZABETHOLSEN AKA WANDA MAXIMOFF HERSELF IS THE YOUNGER SISTER OF MARY KATE AND ASHLEY!!! I FEEL LIKE THIS SHOULD BE MORE WIDELY KNOWN!!!"