Here's How Much Kaitlyn Dever Is Really Worth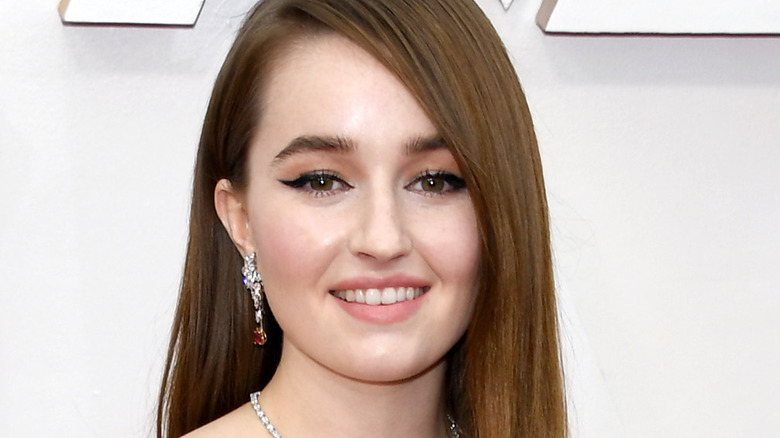 Kevin Mazur/Getty Images
Actress Kaitlyn Dever – who made a name for herself on the show "Last Man Standing" — made her onscreen debut in 2009, with take-notice bit parts in hugely popular TV shows (via IMDb). But if you think she's worked much longer than that given her charisma and talent, you're not alone. Considering Dever was born in 1996 (pause to let the shock of that revelation pass), it's safe to say we've just scratched the surface of her capabilities. Looking at Dever's career thus far, the Texas native has had an admirable trajectory, from "Short Term 12" right up to "Booksmart."  
Regardless of how big or small the part is, Dever imbues every character with a wisdom and maturity far beyond her years. Longevity is a given with this savvy lady, who chooses her roles wisely rather than letting the industry guide her. She's not afraid to speak her mind, but Dever also doesn't feel the need to share every little detail of her life with the public. When it comes to money, she's certainly earned a significant amount over the years, but the biggest paychecks are likely still to come. 
The "Booksmart" star works for her love of acting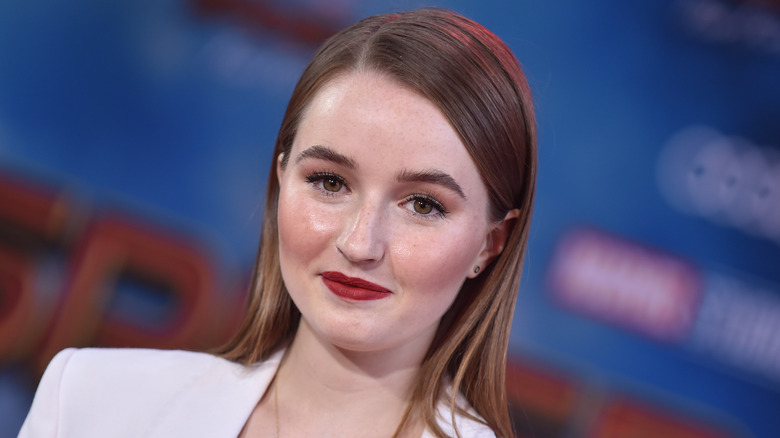 Shutterstock
In an interview with Coveteur, Kaitlyn Dever admitted that as a child, she thought being on television was something anybody could easily do. Dever was enrolled in acting classes at 9 years old, and was discovered by an agent at school while performing, of all things, a Skittles monologue. Although the "Booksmart" star can't remember the specifics, she recalled, "I had to say 'Skittles, taste the rainbow' at the end. Their little tagline." These days, obviously, the roles are much more challenging. 
Dever might be an established performer at this point — but like a lot of us — she still expressed worry about spending too much. Nodding at her favorite Los Angeles vintage store, Dever admitted, "I always come out of there buying something — I'm going to go broke." 
The actress loves to work, telling Harper's Bazaar that she "doesn't believe" in breaks. Dever also moonlights in a band called Beulahbelle with her sister, though she's quick to note, "acting has been and will always" her passion. As the Evening Standard reported, as of 2020, the "Unbelievable" star was still living in the guest house out the back of her family home, where Dever's parents and both of her sisters reside too. The starlet doesn't really need to save money on rent, of course, particularly since Celebrity Net Worth puts her at $3 million. Still, it's nice to know she's a down-home woman at heart.