John Travolta Opens Up About 'Fairytale' Dance With Princess Diana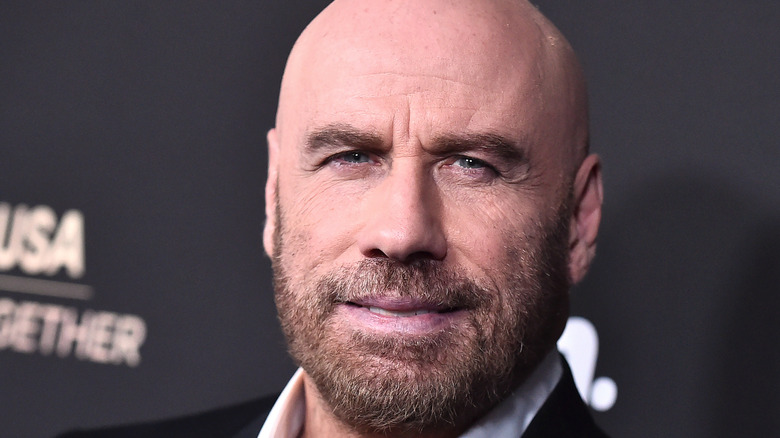 Shutterstock
John Travolta has shown off his slick dance moves in films like "Grease" and "Saturday Night Fever," but he also once hit the floor with none other than Princess Diana. The actor opened up about the magical dance in an interview with Esquire Mexico.
People published a translation of some of Travolta's quotes from the Spanish interview, in which Travolta talked about the special moment, which took place at a White House dinner in 1985. Travolta explained that he had no idea that he would be asked to dance with the royal, but called it a "great privilege and honor."
Travolta said he went into the dance determined to "give it my all." It was an exciting moment for him, but dancing with royalty came with some challenges. Travolta said the dance itself was "easy." When it came to "greeting Diana appropriately" and "being confident and asking her to dance," though, Travolta said things were a bit more "complicated."
John Travolta's dance with Princess Diana sounds pretty magical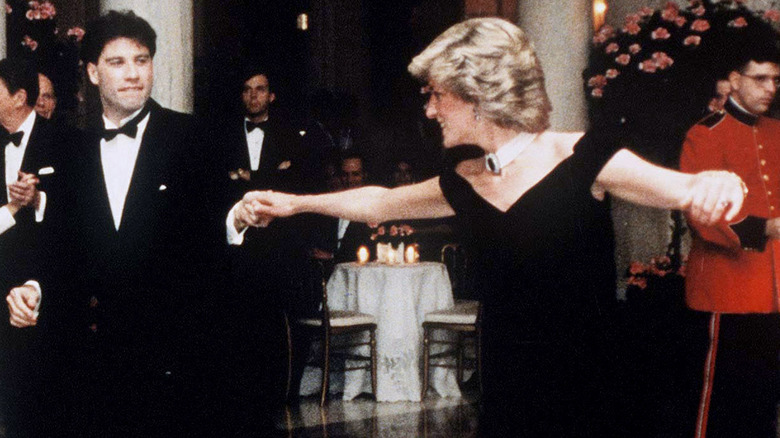 Anwar Hussein/Getty Images
John Travolta described the memorable experience in detail. "It's midnight," he recalled (via People ). "The stage is like a dream. I approach her, touch her elbow, invite her to dance. She spins around and gives me that captivating smile, just a little sad, and accepts my invitation. And there we were, dancing together as if it were a fairytale."
People also noted that Travolta previously revealed to a Dutch outlet that it was Princess Diana's "wish" to dance with him. In an interview with Entertainment Tonight, Travolta said that the royal "blushed" when he invited her onto the dance floor, which he found charming. "And I liked that; I thought it was very down to earth," he said.
The blue velvet dress Princess Diana wore during the dance was auctioned off in 2019. The royal's memorable outfit sold for a whopping $347,000 (via CNN Style).