The Most Surprising Revelation From Elton John's Memoir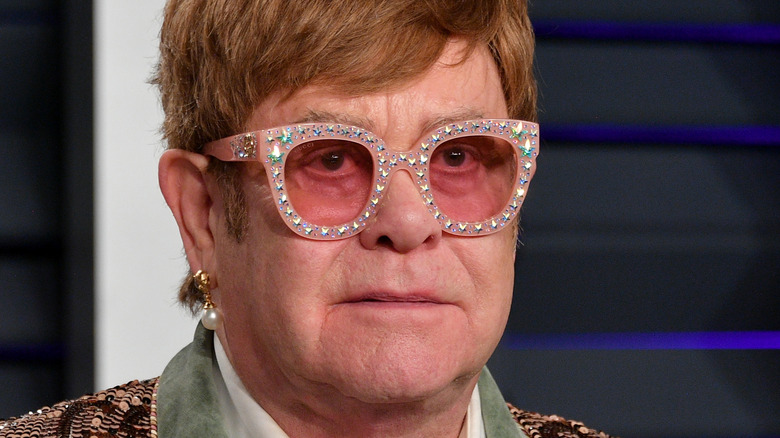 Dia Dipasupil/Getty Images
In July 2020, Elton John took to Instagram to celebrate an incredible 30 years of sobriety. Alongside a photo of cards and gifts, the legendary singer-songwriter — who is now married with children — described the day as "magical," noting, "I'm truly a blessed man." Reflecting on three decades of clean living, John acknowledged that if he "hadn't finally taken the big step of asking for help 30 years ago" he wouldn't be alive. Finally, he thanked the people who supported him from day one, as they inspired him to keep moving forward. 
Suffice to say, sobriety is something the British icon doesn't take for granted, as well as something he understandably takes great pride in. When it came to "Rocketman," the musical biopic of his life starring Taron Egerton, the "I'm Still Standing" hit-maker was adamant nothing would be toned down to make him look better, as he laid out in an impressively frank piece for The Guardian. As John's jaw-dropping autobiography detailed, he wasn't kidding about not having "led a PG-13 life."
Elton John reached rock bottom before turning his life around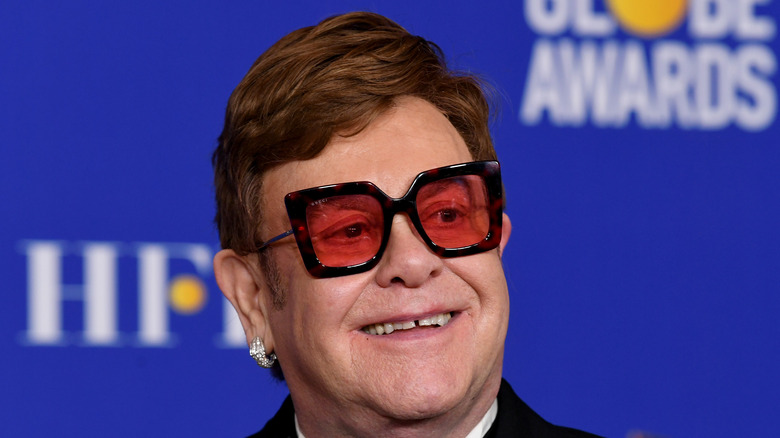 Kevin Winter/Getty Images
Immediately prior to the rehab stint that would change his life, Elton John took refuge in a swanky London crib where he went wild for two weeks. As noted by Too Fab, the pop icon became heavily involved in cocaine use, whiskey, and pornography. Showing remarkable honesty, the singer-songwriter detailed that he didn't clean himself, didn't get dressed, and spent his days in a soiled robe. 
John — who has also struggled with an eating disorder — admitted that whenever he did eat, he would make himself instantly sick. Nobody could get a hold of him, either in person or on the phone, by design. "I realized that if I carried on for a couple more days, I'd either overdose or have a heart attack," he admitted. 
Decades later, John is thriving and has never looked back, telling Variety, "I am a survivor. I've survived a lot of things. Life is full of pitfalls, even when you're sober. I can deal with them now because I don't have to run away and hide." 
The "Rocketman" hit-maker even popped up in Demi Lovato's documentary "Dancing with the Devil" to encourage the pop star to follow his lead since, as he emphatically put it (via YouTube), "moderation doesn't work, sorry," echoing the sentiment of some of Demi's friends and family. To be fair, John would know.