Why Friends And Family Are So Worried About Demi Lovato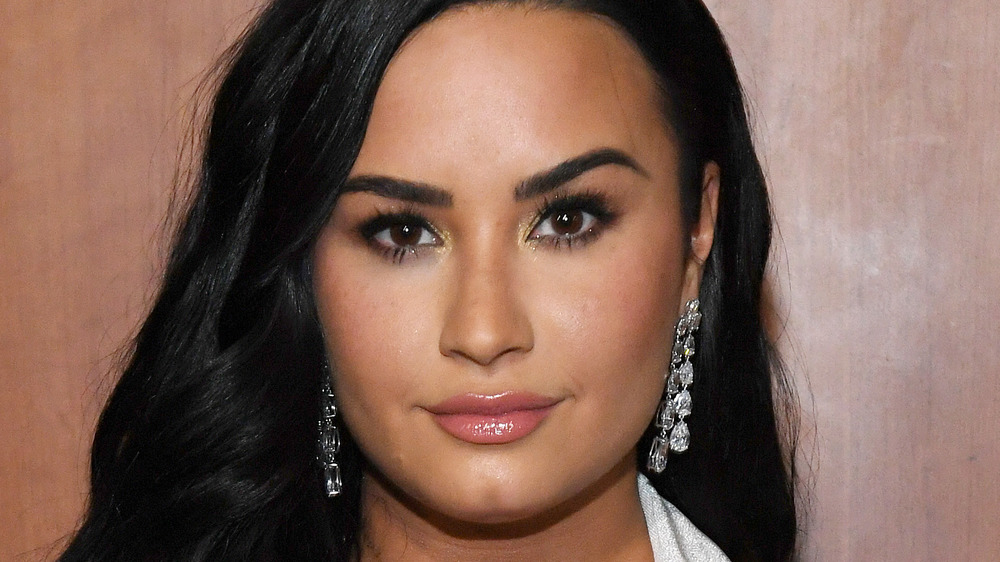 Kevin Mazur/Getty Images
Demi Lovato's friends and family members are concerned about her. The singer has a long history of substance abuse, and she's been very candid about the road that led her to addiction. According to Glamour, Lovato has admitted that the first time she tried cocaine was in 2009. She confesses that she was scared to do it, but that she instantly fell in love with the dangerous drug. "I did it anyways. And I loved it," she stated. One year later, at only 18-years-old, Lovato entered treatment for her issues, which included an eating disorder and self-harm. She left rehab the following year, but relapsed soon after.
Lovato sought treatment again in 2013 and moved into a sober house. She stayed clean and even sat on the judges' panel for The X-Factor during that time. By 2018, the singer had celebrated six years of sobriety. It was that summer, however, that TMZ would break the story of her near fatal overdose. According to the reports, Lovato was found unconscious at her home in the Hollywood Hills, treated with Narcan, and was rushed to the hospital. 
Thankfully, as Glamour notes, she recovered, and went back to rehab sharing on social media, "I now need time to heal and focus on my sobriety and road to recovery. The love you have all shown me will never be forgotten and I look forward to the day where I can say I came out on the other side." 
Since her overdose, the singer has spoken out many times about addiction and her own sobriety. However, those close to her are still worried about her health.
Demi Lovato admits she's not sober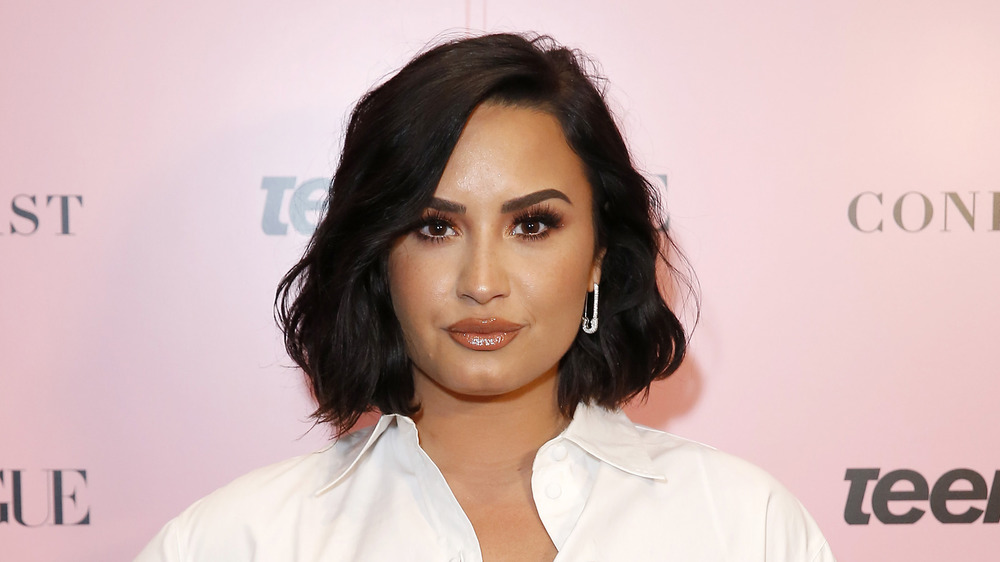 Rachel Murray/Getty Images
Demi Lovato isn't holding back in her upcoming YouTube documentary Dancing with the Devil. According to early media screenings, the singer confesses that she's still not sober and Buzzfeed reports that Lovato admits on camera that while she now stays away from what she calls, "the stuff that's going to kill me," she smokes marijuana and drinks, "in moderation."
Acccording to the outlet, Lovato reveals, "I've learned that it doesn't work for me to say that I'm never going to do this again. Telling myself that I can never have a drink or smoke marijuana, I feel like that's setting myself up for failure because I am such a black and white thinker. I had it drilled into my head for so many years that one drink was equivalent to a crack pipe."  Lovato adds that  she can't get sober for anyone but herself, and that she doesn't want her sobriety to be "forced" if she's "not ready." However, many close to the singer don't agree with her moderate alcohol and marijuana use.
Demi Lovato's friends speak out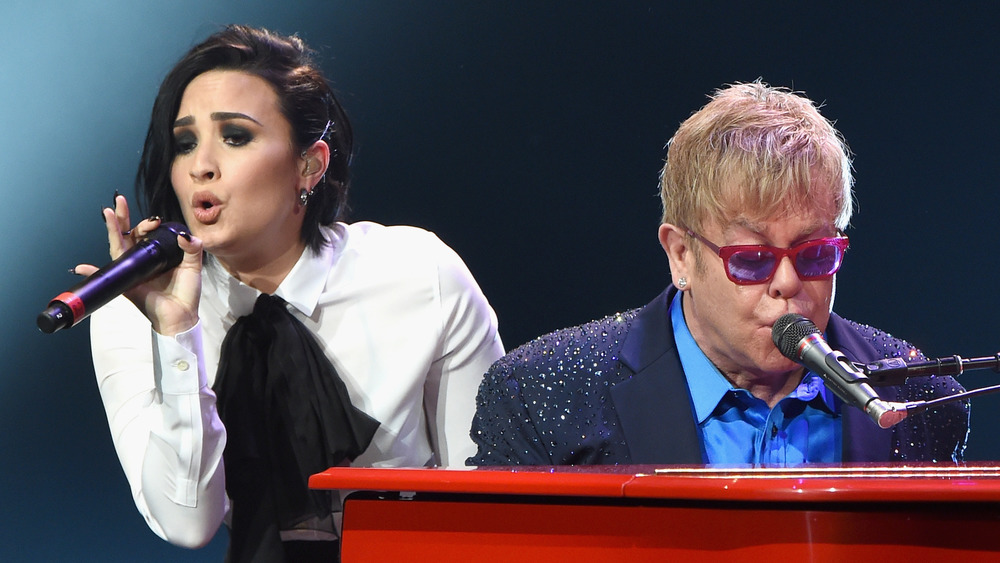 Larry Busacca/Getty Images
During the docuseries, those closest to Demi Lovato shared their thoughts on her sobriety, as well as her use of alcohol and marijuana (via ET). Lovato's friend, iconic singer Elton John, who has also struggled with substance abuse, says that she may be going down a dangerous path. During the documentary he adamantly stated, "Moderation doesn't work. Sorry. If you drink, you're going to drink more. If you take a pill, you're going to take another one. You either do it or you don't." Lovato's assistant Jordan Jackson also weighed in, sharing, "It does kind of scare me now to know that she isn't sober." 
Lovato's manager, Scooter Braun, also opened up about the singer's struggles with addiction. "Demi knows the whole moderation thing isn't something I totally agree with," Braun said. "What I've learned with the whole addiction thing is if I push her to do what I want, I push her away. I can't control her. What I can do is be a friend and hope that she's right," he added.
Meanwhile, Lovato believes that each person is different and must make their own choices when it comes to sobriety. After admitting that she's not completely sober she urged others to follow their own path to recovery. Stating,"I also don't want people to hear that and think that they can go out and try having a drink or smoking a joint, you know? Because it isn't for everybody. Recovery isn't a one-size-fits-all solution." 

If you, or anyone you know, is struggling with addiction issues, help is available. Visit the Substance Abuse and Mental Health Services Administration (SAMHSA) website or contact SAMHSA's National Helpline at 1-800-662-HELP (4357).