Here's When You Should Really Replace Your Makeup Brushes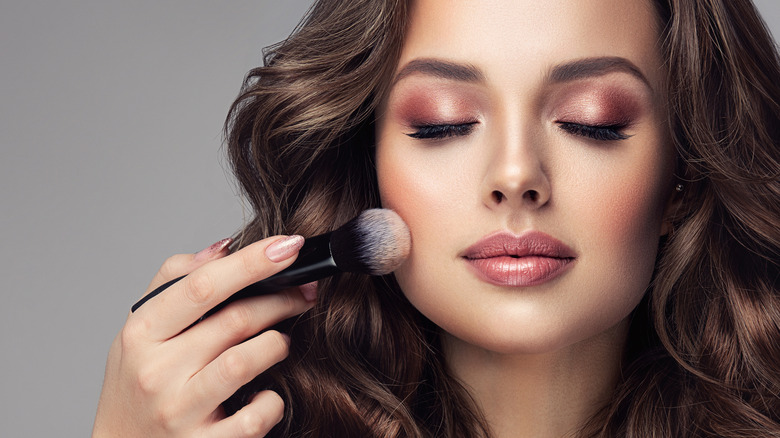 Shutterstock
All beauty products have a shelf life, but that doesn't make it any easier to retire them. Your favorite lipstick may have lived at the bottom of your makeup bag for years, but you're still not ready to let it go. You just know you can squeeze more uses out of it. Your makeup brushes might even be down to their last bristles, but you try to stretch out their usefulness, because replacements don't blend the same.
Changing up your beauty routine is hard, but old makeup brushes are the one beauty product that you don't want to hang onto — since they can cause more skin problems than solutions. There's a lot of bacteria hiding in your makeup brushes, especially if you don't wash them often or at all (via Real Simple). Depending on the state of your brushes, you may be able to clean them and return them to their former glory. But if they show any of these signs, you're better off replacing them entirely.
The telltale signs you need to toss your makeup brushes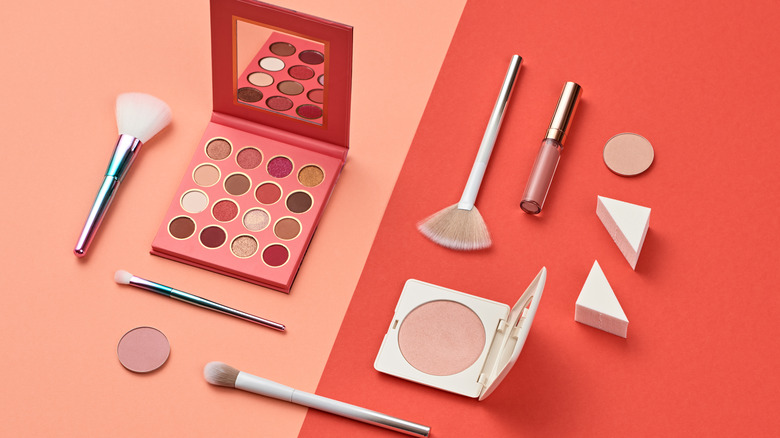 Shutterstock
If you're debating how much longer your makeup brushes can hold out, here's what you should look out for. Editorial and celebrity makeup artist Katie Jane Hughes shared with InStyle the biggest sign your makeup brushes are expired — yes, that happens! "If you're trying to blend your makeup and a brush that normally works well is blending your makeup in a spotty or patchy way, that's not a good sign," she said. So if your makeup brushes don't blend as well as they used to, toss them.
Also, be wary of brushes that have lost their original shape. Celebrity makeup artist Joy Fennell explained to Brit + Co why it's important to pay attention to your brushes' bristles. "It's hard to put an actual time on when you should throw away makeup brushes, but I generally look to see if hairs start falling out on a consistent basis or if the brush no longer goes back to its original shape," she explained. 
If the bristles are constantly shedding and you spend more energy trying to revive your brushes, it's time to say goodbye.