What You Need To Know Before Using Natural Laundry Detergent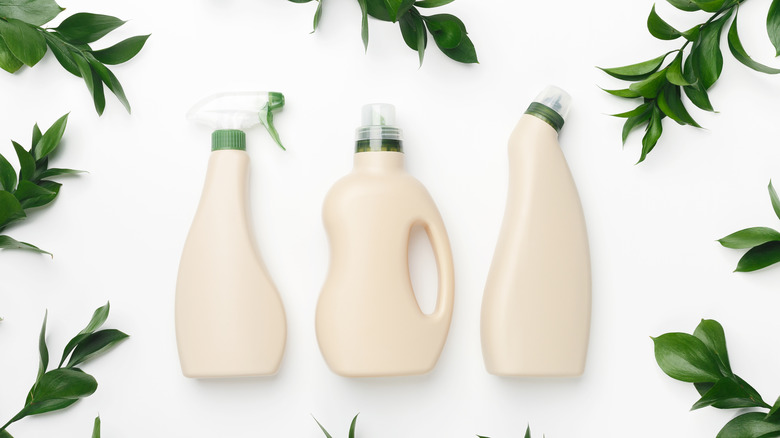 Shutterstock
Among the many chemical products we use on a daily basis is a deceivingly toxic one: detergent. Since this liquid comes in contact with our clothes, one may think that it has a harmless formula. In reality, several detergent formulas contain components that can hurt marine life such as surfactants, which can damage the outer coat of fish exposing them to bacteria (via Green Matters). For this and other reasons, many customers are switching to natural laundry detergents that have more eco-friendly formulas and packaging. 
Natural detergents have less chemicals which make them a better option for sensitive skins and a great choice to preserve fabrics, according to the Chicago Tribune. It's important to note that natural doesn't mean less effective, as many brands are trying to make all their products more eco-friendly without compromising quality. What natural means is that the formula has many biodegradable components that won't end up polluting the ocean, according to SPY. What's the best natural detergent in the market right now?
There is a natural detergent for every need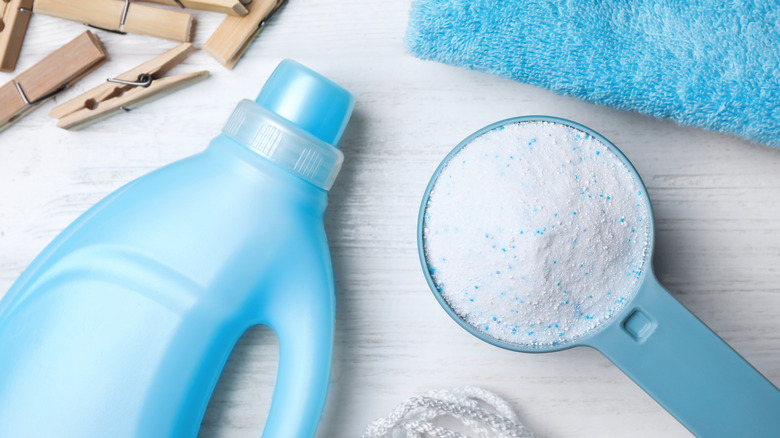 Shutterstock
Just like regular detergents, natural detergents come in various forms and sizes to meet every need. You can find them in liquid, powdered, and pod presentations and it comes down to your personal preference to choose which one fits your requirements and budget. Some best-reviewed options include Seventh Generation's Ultra Concentrated Laundry Detergent, ECOS 2X Hypoallergenic Liquid Laundry Detergent, and Mrs. Meyer's Clean Day Laundry Detergent (via The Spruce). There are several similarities between these products, including that they have a high percentage of plant-based ingredients, they weren't tested on animals, and they have concentrated formulas to maximize product use.
The fact that a detergent is labeled as natural doesn't mean that its packaging is biodegradable or that it's cruelty-free. If you're concerned about these two aspects, make sure to research the brand and read their policies to find a product that covers all your demands.