The Iconic Movie You Had No Idea Brie Larson Was In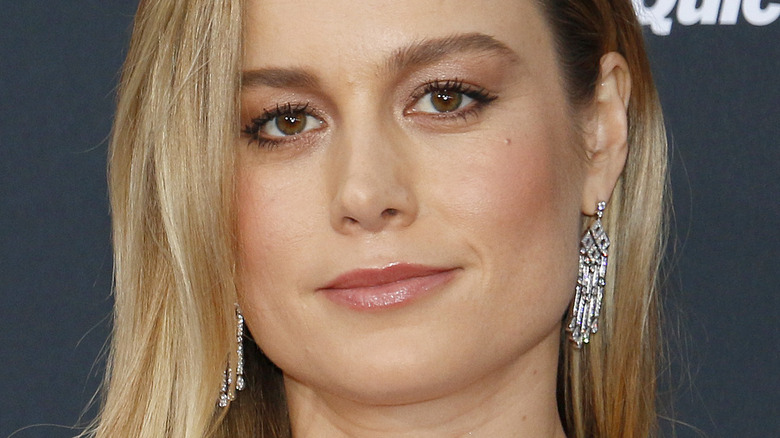 Shutterstock
Long before actor Brie Larson suited up as Captain Marvel, she paid her Hollywood dues by appearing in over 60 films and TV shows, starting at the age of 9, according to IMDb. While some of her roles are well-known or iconic — "Room," "Scott Pilgrim vs The World," and the aforementioned "Captain Marvel" — there's at least one that flew under the radar. Larson also had a small role in Jennifer Garner's beloved 2004 romantic-comedy "13 Going on 30," which also starred Marvel actor Mark Ruffalo.
Ruffalo was informed Larson was in the film, too, at the "Avengers: Endgame" premiere in 2019. ET presented him with a movie still of Larson from a scene in "13 Going on 30" and asked the actor his thoughts. "How cool," he said. "I didn't know that." Since he and Larson never filmed scenes together for the movie, that's not as surprising as it might seem.
Brie Larson played a mean girl in 13 Going on 30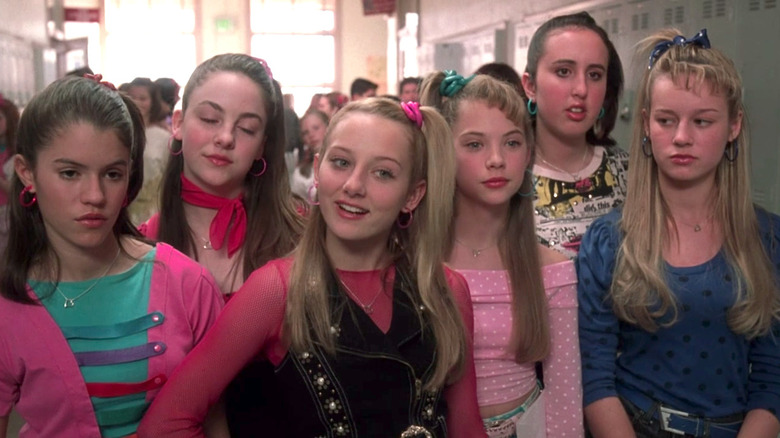 Brie Larson appeared as one of the Six Chicks in "13 Going on 30," the popular mean girls at Jenna Rink's school in the 1980s, who Rink nonetheless invited to her 13th birthday party. The clique accepted, but only played nice in order to get Jenna to finish Tom-Tom's school assignment. The group's cruel prank of blindfolding Jenna and tricking her into staying in her closet while they left prompts Jenna to make a wish to be a grownup. The next day, Jenna wakes up as a 30-year-old version of herself in 2004.
Larson was also asked by ET about "13 Going on 30" during the "Avengers: Endgame" red-carpet premiere. The actor had nothing but positive words. "I remember it was like the moment when I realized that I really wanted to direct," she said. "I remember paying a lot of attention to where the camera was and the camera moves, thinking about how I would have cut it together and then seeing the movie and seeing how it differed from what I thought."
The film's star Jennifer Garner also recalled Larson and other young actors from the film, including "Pretty Little Liars" star Ashley Benson, in an Instagram post on the 15th anniversary of the iconic movie. "The movie benefitted from the performances of so many young actresses. Open and twinkly-magical then — now, 15 years later, they are ruling the world," Garner wrote, tagging Larson and others.