Here's How Much Jane Fonda Was Awarded In Her Divorce From Ted Turner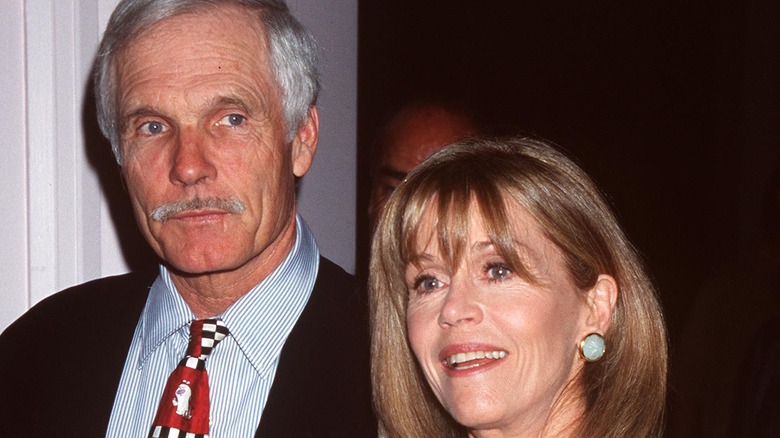 Brenda Chase/Getty Images
Jane Fonda was married to Ted Turner, founder of CNN, for 10 years, but the aspect of their breakup that made major headlines back in 2001 was the multi-million dollar settlement that boosted her net worth into the stratosphere. 
The pair were married in 1991 when Fonda was in her early fifties. She'd already been married twice to French director Roger Vadim and politician Tom Hayden.
In Turner's 2008 memoir, "Call Me Ted," he describes doggedly pursuing Fonda and insists that he cared for her deeply, but he also admits they often had "trouble communicating" because they spent so much time apart (via Today). Fonda, however, painted a different picture telling The New Yorker in 2001 their perceptions of "togetherness" differed. "He needs someone to be there 100% of the time. He thinks that's love. It is not love. It's babysitting." Although both parties acknowledge they attempted to fix things with marriage counseling, their official separation was announced on January 2000.
Jane's settlement from Ted included land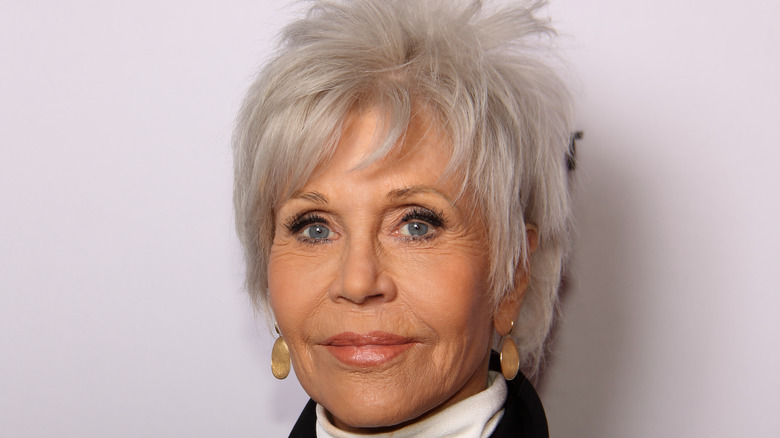 Shutterstock
A divorce petition was filed in April 2001 citing a marriage that was "irretrievably broken." Jane Fonda also reveals in her autobiography, "My Life So Far," that Turner had a "nooner" with another woman just one month into their marriage and that their marriage fell apart long before the official divorce.
These days, Fonda, speaks fondly of Turner, referring to him as her "favorite ex-husband" on her personal website. But more importantly, she's found contentment in being single. "It wasn't until I was finally single at 62 that I began to feel whole, feel that I was where I was supposed to be," (via Prevention). 
Turner, who owns nearly two-million acres and is considered one of America's largest individual landowners, provided Fonda with a 2,500-acre ranch as well as around $100 million in assets and stock in his broadcasting corporation. Fonda also sold her opal engagement ring for nearly $20,000. This adds to Fonda's already massive fortune which includes Best Actress Oscars for "Klute" and "Coming Home" as well as a multi-million dollar fitness empire that boasts her bestselling workout book and over two dozen popular exercise videos. Altogether her current net worth totals $200 million dollars.