The Truth About Jane Fonda's First Marriage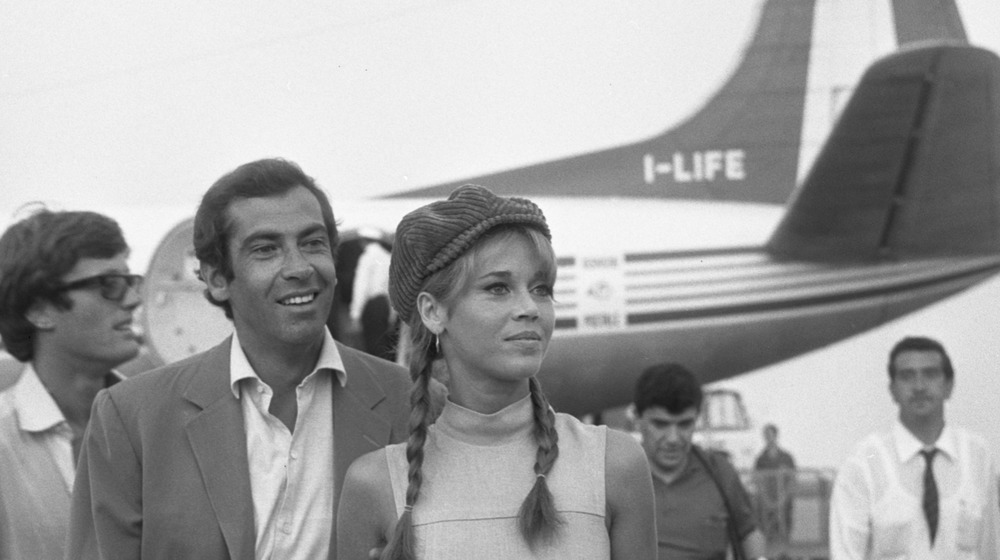 Archivio Cameraphoto Epoche/Getty Images
You might know Jane Fonda, the climate activist, or even Jane Fonda, Grace from Grace and Frankie. But Jane Fonda has been making headlines for decades now — for her role in protesting the Vietnam War, as an exercise guru, and — of course — for her love life.
When Fonda was born in 1937, it was to Hollywood royalty (via CNN): Her father was actor Henry Fonda, an actor best known for his roles in The Grapes of Wrath and 12 Angry Men and her mother, New York socialite Frances Ford Seymour (Brokaw) Fonda. Jane Fonda's younger brother, Peter, also found himself in the family business, writing and starring in the 1969 classic Easy Rider, amongst others (via New York Times).
Jane Fonda, today the winner of two Academy Awards, two British Academy of Film and Television Arts (BAFTA) Awards, four Golden Globe Awards, a Primetime Emmy Award, and the Honorary Golden Lion, first began acting when she was in her early 20s. Studying under the legendary Lee Strasberg, in 1960 Fonda claimed her first Broadway role in There Was a Little Girl and that same year made her film debut in Tall Story (via National Women's Hall of Fame).
Marriage to Roger Vadim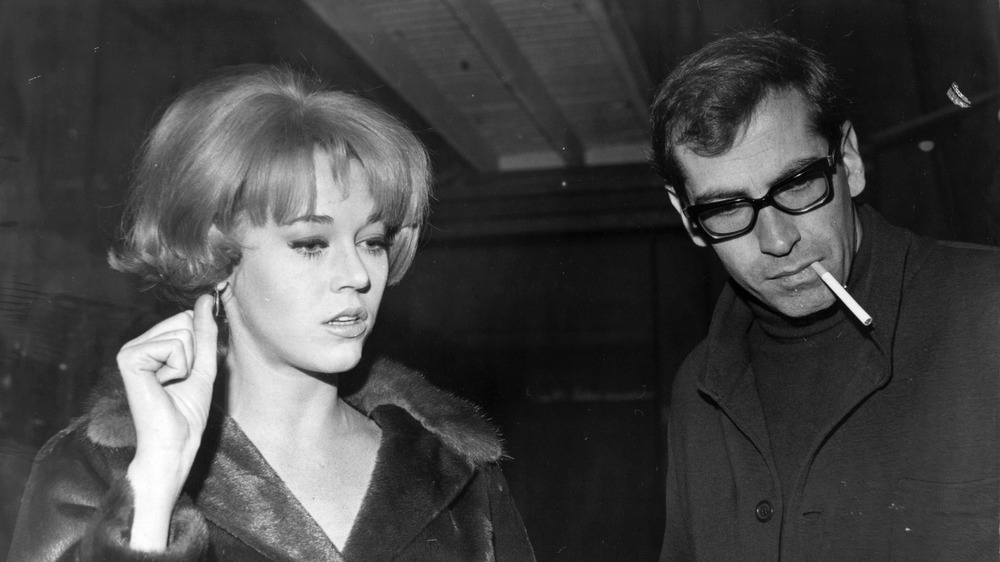 Keystone/Getty Images
As Fonda's star rose, she became associated with the "sex kitten roles" she chose to take on, like the titular role of Barbarella in the 1968 sci-fi film Barbarella. This caused some to call Fonda the American counterpart to the sexy French starlet Bridgette Bardot.
Although at the time Fonda denounced these similarities, ironically Fonda did eventually marry Bardot's ex-husband and Barbarella director Roger Vadim. Fonda began dating Vadim — who was famously known as a ladies man (via Washington Post) — in 1965. They wed in 1967 and had a daughter, Vanessa, before divorcing in 1973 (via Evening Standard).
Fonda credits Vadim for helping her to embrace her sex kitten image.
"What Vadim gave me was huge. Huge," Fonda told Vanity Fair in 2002. He reawakened me sexually... There's no doubt that part of my attraction to him and his life was because it was so different from the repressed style in which I had been raised."
Eventually, however, Fonda got sick of the open marriage arrangement she shared with sexually evolved Vadim and divorced him.
Constantly reinventing herself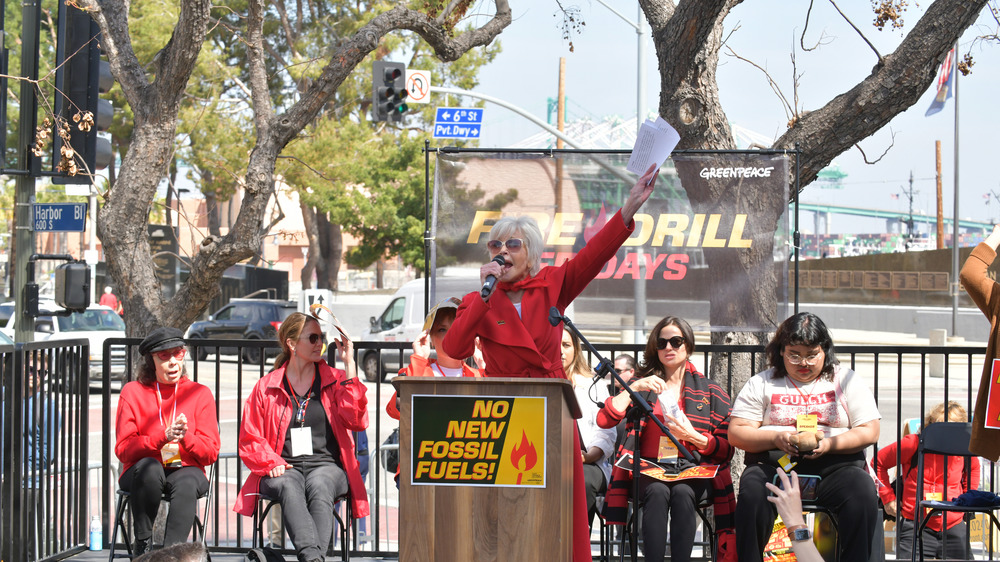 Rodin Eckenroth/Getty Images
In 2005, upon the release of her autobiography My Life So Far, Fonda admitted that she allowed each of her three husbands to "reinvent" her (via CBS News).
Following the dissolution of her marriage to Vadim, Fonda returned to the United States from France, where she reconnected with activist and eventual California senator Tom Hayden and married him in 1973 (via Vanity Fair).
The two had first crossed paths in 1971and later began dating in 1972 following a memorable anti-war speech Fonda delivered at a Vietnam protest. The two were married in January 1973 — only three days after Fonda's divorce from Vadim had been finalized. During Fonda's years with Hayden, they continued their fight for justice and democracy, with proceeds from Fonda's at home workout videos going towards their Campaign for Economic Democracy. The organization backed liberal candidates for office and helped push for environmental policies (via Interview).
In 1990, Fonda and Hayden announced that while their political partnership would remain, their marriage would not. One year later, Fonda would wed media mogul and CNN founder Ted Turner. Fonda would later reveal the marriage "ate her alive" and the two would divorce in 2001 (via AP News and Daily Mail).
However, despite the heartbreak Fonda has endured in many areas of her life, one thing is certain: When it comes to trying to make the world a better, more just place, she's not slowing down any time soon.