Why Megan Thee Stallion Is Taking A Break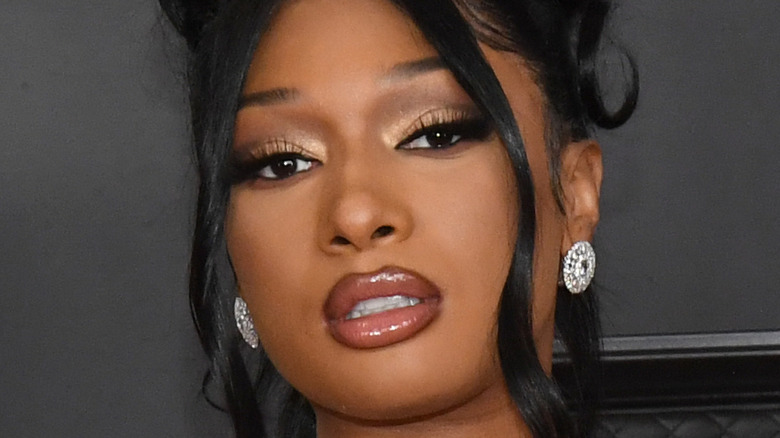 Kevin Mazur/Getty Images
Ever since Megan Thee Stallion broke into the hip-hop scene with her hit single, "Pull Up Late" in 2017 (via Billboard), the Texas native has been on the grind, making moves and putting out certified bops, including "Hot Girl Summer," "Big Ole Freak," "Savage," and of course, the anthem of 2020, "WAP" featuring Cardi B. 
And while "WAP" was clearly one of the biggest hits of last year and hasn't lost momentum since its release, it's been widely criticized by parents, politicians, and other artists — like former "The Voice" judge CeeLo Green (via Far Out Magazine) — who don't agree with the promiscuous lyrics and raunchy music video.
in an interview with Elle in September 2020 after receiving the backlash, "Although we have so many incredible women in hip-hop killing it right now and in the past, there's still a shift [that needs to happen] around the perception of a woman owning her sexuality. Powerful women who have agency over their bodies aren't something to look down on." Clearly Thee Stallion is just beginning her career and has a loyal fanbase; so why is the award-winning rapper taking a break from the music scene? 
Megan Thee Stallion is thinking towards her future right now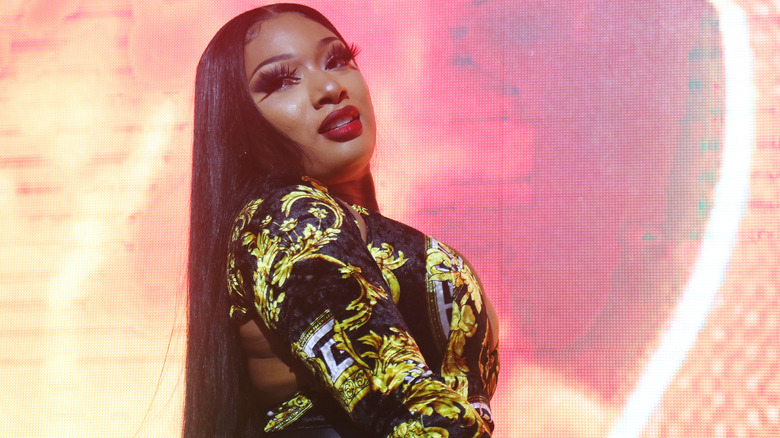 Cassidy Sparrow/Getty Images
In a series of futuristic-themed Instagram posts on April 22, the "Savage" rapper revealed that she would be taking a break from the limelight for the time being. "Megan Thee Stallion is recharging!" read the text on a laptop in one video. "Due to the demands of the Hot Girl lifestyle, has now entered a period of regeneration to prepare for what's next ... Thee Hotties lead a brave resistance in anticipation for the return of their Fearless Captain!"
While some fans were disappointed that Megan is taking a break – "Did she just announce a hiatus — I'm tired of yallllllll," wrote one Instagram user – others predicted that the break could only mean one thing: new music is coming soon. "WHAT ARE YOU UP TO," one fan wrote. Another added, "New era incoming! Go be boo'd up and heal miss mama."
The new music theory shouldn't come as much of a surprise, though, seeing as the rapper has been openly talking about releasing new tracks. On the Grammys red carpet in March 2021, Megan Thee Stallion teased new music during an interview with E! News correspondent Giuliana Rancic, saying, "I really like to surprise the Hotties, so I will say y'all just better be ready for 'Hot Girl Summer Part 2."