Grey's Anatomy Just Said A Second Goodbye To This Fan-Favorite Character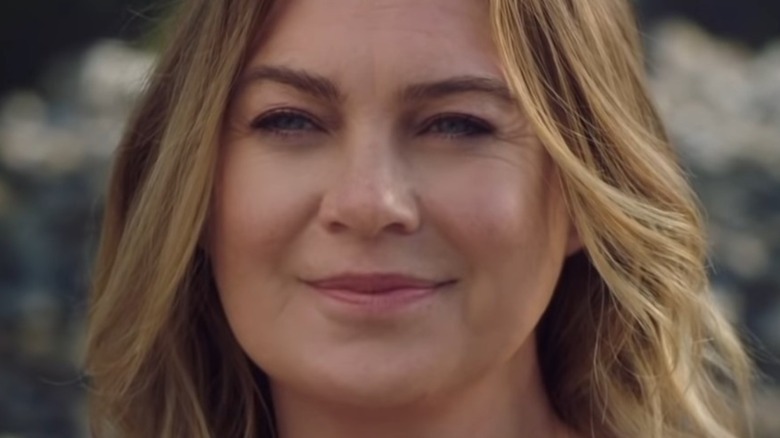 YouTube
It's quite the understatement to say that Season 17 of "Grey's Anatomy" has been a roller coaster: There have been some shocking character returns, a complex COVID-inspired storyline, and even a devastating death of a character. And now it seems that there are even more emotional twists, as viewers had to say another goodbye to Patrick Dempsey's Derek Shepherd (aka "McDreamy") in last night's episode — yes, for the second time in the history of the show!
As dedicated fans of the ABC medical drama may recall, Derek Shepherd — Meredith Grey's ex-husband and longtime romantic interest — was tragically killed off in a car accident in Season 11 of "Grey's Anatomy" (via Screen Rant). But the latest season of the show brought him back in a major surprise twist, as Meredith — who has been battling COVID throughout the season — reunited with the beloved character in a coma-induced dream beach sequence.
Ultimately, it all culminated in last night's episode of the show, which saw Meredith finally making a difficult decision: Should she stay on the beach and rejoin the love of her life in death, or say goodbye to Derek — again — to return to the land of the living?
Meredith parted ways with Derek Shepherd again after an emotional wedding scene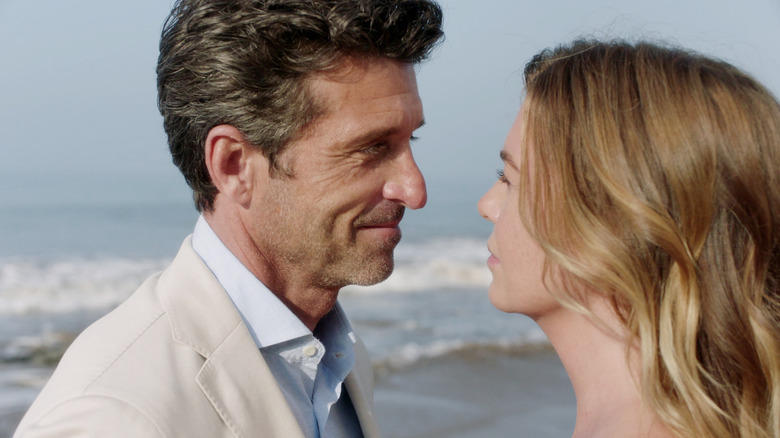 ABC
As recapped by People, the episode turned out to be an especially heart-wrenching one, as Meredith ultimately decided to wake up from the coma — and part ways, again, with the love of her life. Thankfully, Derek shared her sentiments, telling Meredith at one point in the episode, "It's not your time. Our kids need you."
What resulted, of course, was a bittersweet farewell scene for McDreamy, as "Grey's Anatomy" fans were treated to a long-awaited moment: a beach wedding for Meredith and Derek, which the couple was never able to have before Derek's untimely death. A final scene then showed Derek walking away alone on the beach (per Entertainment Tonight).
Needless to say, fans had very emotional reactions over the episode — and as much as they were relieved that Meredith finally came out of her coma, they were also devastated over the fact that they had to say goodbye to McDreamy all over again (via Yahoo! Entertainment). And as if it wasn't all emotional enough? According to Entertainment Tonight, it turns out that last night's episode marked almost exactly six years after "Grey's Anatomy" first bid farewell to Derek Shepherd in Season 11 on April 23, 2015.
We don't know about you, but we'll definitely need a lot of time to get over this heart-wrenching episode!