Kamala Harris' Husband Just Got More Serious With This Name Change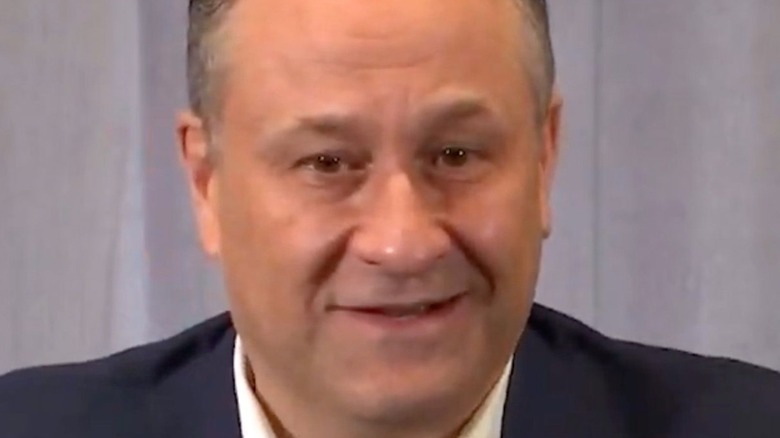 Handout/Getty Images
Kamala Harris made history in November 2020 when she became the first woman and woman of color to serve as vice president. As remarkable as this historic moment was, it left many constituents wondering what her husband Doug Emhoff's title would be. He is the first man to serve as the spouse of the vice president and is tasked with setting the precedent for future men in this position.
Though some people guessed he may go by the "second husband" or "second gentleman," many were hoping Harris' comical husband would choose to go by "second dude." In an interview for CNN, Jake Tapper asked Harris, "Is he the second gentleman? Is he the second dude? What should we be calling him?" Harris respond that her husband, who is also the first Jewish spouse of a vice president or president, would be known as the second gentleman (via Insider). Now, just four months into using the moniker "second gentleman," Emhoff is undergoing another slight name change.
The 'second gentleman' is using his full name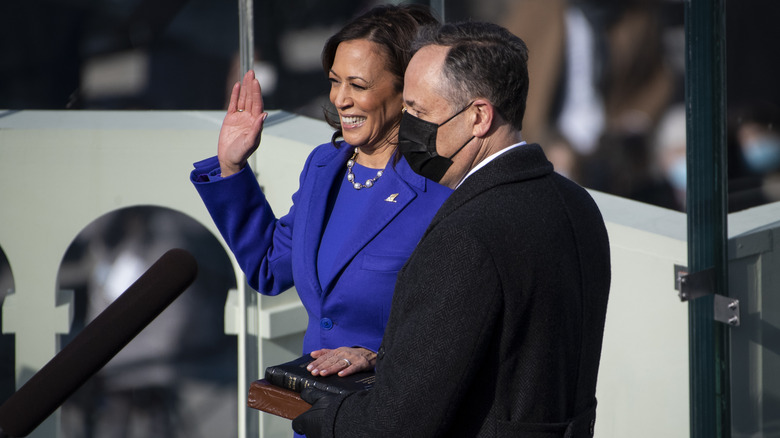 Pool/Getty Images
According to Politico, Doug Emhoff is rebranding as Douglas Emhoff, despite using his nickname throughout the entirety of Kamala Harris' campaign. About a week before the inauguration took place, Emhoff began adjusting his name to Douglas. Emhoff's Twitter account now uses the name Douglas. While his faculty page at Georgetown Law and the White House's website both reflect this change as well.
A former campaign official claimed that this small change is intended to emphasize the second gentleman's more serious side, which rarely appeared throughout Harris' campaign trail. They said, "The goofiness is a biota a persona. He actually is a very serious person." A spokesperson for Emhoff told Politico, "His name is Douglas Emhoff so I think as he is stepping into this public role it's not surprising that they would list his full name on the White House website." Regardless of which name the second gentleman prefers, it'll be exciting to see what he accomplishes in his new role.