Prince Harry Honored Prince Philip In A Special Way On Earth Day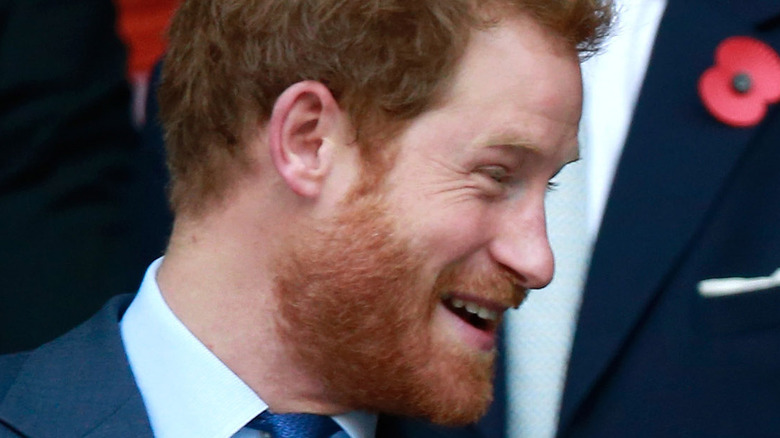 Phil Walter/Getty Images
Prince Harry is known for his conservation efforts and passion for the African continent, which he showcased in a stunning Earth Day 2021 video for the nonprofit African Parks (via Independent). As president of the organization, the Duke of Sussex narrated the two-minute video, which highlights African Parks' dedication to preserving biodiversity, and helping "hundreds of thousands of people." Speaking about the importance of protecting the world around us, Harry made clear how Africa continues to hold a special place in his heart, even relating his conservation efforts to the late Prince Philip's legacy.
The prince has felt an emotional connection to Africa since he was a young boy (via USA Today). Whether as a reminder of his mother Princess Diana's impact on Angola landmines (via Time), or because he fell in love with wife Meghan Markle on a third-date trip to Botswana (via Observer), Harry's connection to Africa continues to be evidenced in his dedication to the continent. That being said, some of the prince's ties to nature conservation also come from Prince Philip's teachings.
In an accompanying statement to the video, Harry connected his dedication to nature preservation to his late grandfather, paying tribute to him after his passing on April  9. As the prince reflected on "generations of conservation champions, including [his] late grandfather," he stated that he feels "proud and energized" to continue his grandfather's legacy, and will continue to do the work he's deeply passionate about (via People).
Prince Harry's special relationship to Africa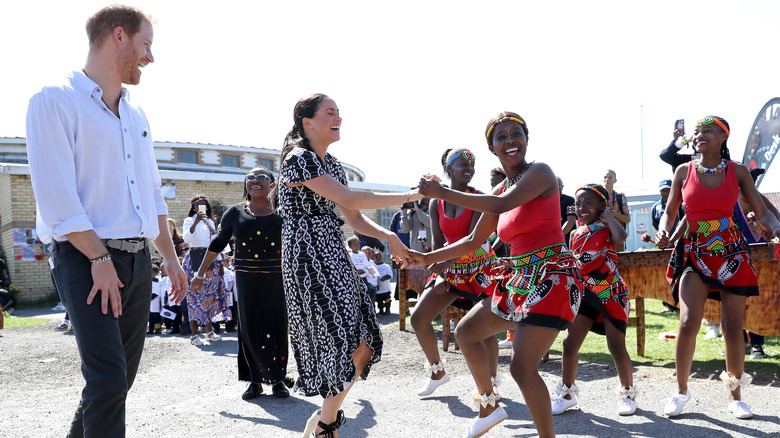 Chris Jackson/Getty Images
Prince Philip was known for his own conservation efforts, founding the World Wide Fund for Nature (WWF) in 1961 (via Independent). As the outlet describes, the late prince toured countless countries to teach others about the importance of protecting wildlife, seeing the world as a "web of life." Philip is even remembered as a conservation author, penning many books about the subject including 1970's "Wildlife Crisis." With efforts that David Attenborough himself sees as "absolutely huge" to the movement, it's no wonder Prince Harry sees his own passion for preservation as something inherited from his grandfather.
In his statement, Harry shared a hopeful message that urged others to commit to helping the planet. Seeing the new era as one of "global recovery and regeneration," he said, " it's critical that we continue to look at the strengthening and protecting of biodiversity." He explained that we should not just see it as "a value," but actually as a "responsibility that is vital to our way of life." 
Finishing off his Earth Day statement with an oath to "join the incredible African Parks team and communities around the world in shared dedication to our environment and collective wellbeing," Prince Harry showcased his commitment to wildlife, nature, impacted communities, and his late grandfather's legacy.