The Real Reason NYX Products Are So Cheap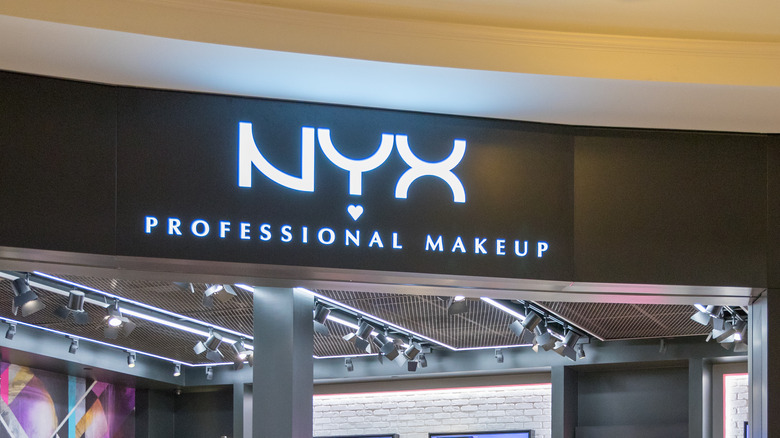 Shutterstock
If you've ever bought a product from NYX Cosmetics, it may have left you wondering how you were able to snag the item for such a reasonable price. Well, you're not alone. There's even a Reddit thread dedicated to finding the answer to this question that was posted seven years ago. Some Redditors said it's the amazing sales, while others thought that the company could have a smaller advertising budget.
NYX Cosmetics is now a L'oreal subsidiary, but it used to be an independently-owned brand that started with the mission of making high-quality makeup more financially accessible to the general public (via MAMABELLA). Founder Toni Ko, who moved with her family from South Korea to the U.S. as a 13-year-old, started the business in 1999 at 25 years old (via Council of Korean-Americans). She already had more than a decade of experience in the field at the time, having worked at her mother's beauty supply store in Los Angeles. According to The Seattle Times, she credits her strong upbringing to her business acumen.
From humble beginnings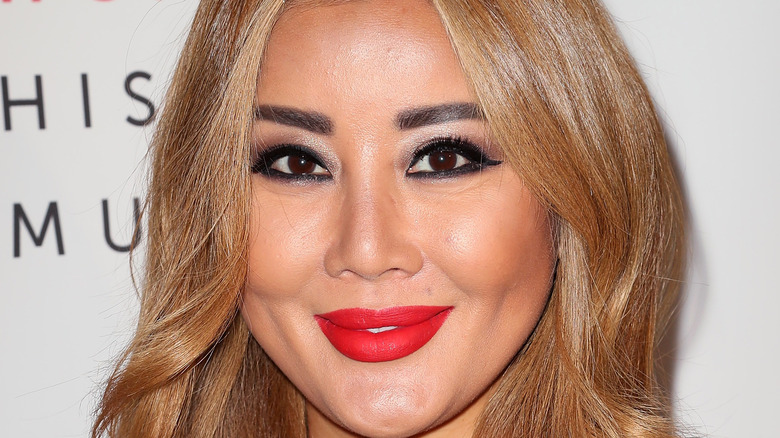 David Livingston/Getty Images
Ko couldn't afford the high-end makeup her friends were wearing and she realized it one day when she was getting ready with her friends. "It was embarrassing," Ko told The Seattle Times regarding the incident. She added, "My friends are taking out the expensive department-store cosmetics and I had the drugstore brands." This led to a revelation for Ko — there was a gap that needed to be filled between cheaper, drugstore makeup and luxury cosmetic companies. So the idea to start NYX Cosmetics as a mid-range brand took off from there.
Ko told The Cut, "I was a 25-year-old living with my parents who didn't pay me for working with them. I got an allowance." Like Ko, the brand also came from humble beginnings. Ko recalled, "I knew a guy in New Jersey who made pencils, so that's where I started. Six eyeliners and 12 lip liners, priced at $1.99. They sold out in less than 30 days."
Starting from those six eyeliners and 12 lip liners, her brand soon became a $2 million business within the first year. Ko then worked on the packaging. She told The Cut, "Back in the '90s, all the mass brands looked really gaudy and screamed 'drugstore.' I stripped all of that, made the packaging black with a simple white logo, and it was super chic." And from then, the rest is history with retailers like Ulta and Target selling the brand's products (via Council of Korean-Americans).
Makeup that speaks for itself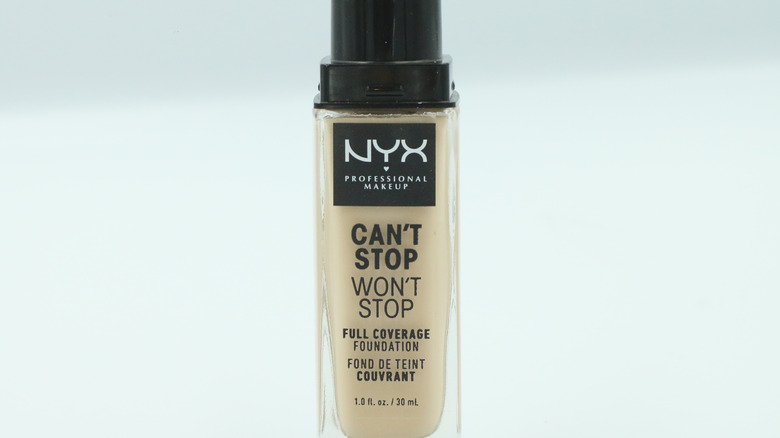 Shutterstock
Ko told The Seattle Times that her grandfather, Ko Young Kyung, often looked after her and was the inspiration behind her marketing strategy, which turned out to be a blend of old and new methods. "He was stuck with me, so he decided to impart a few wise concepts, like the power of word-of-mouth," Ko said. She added, "The best marketing strategy is the oldest marketing strategy. If your product is good and your price is good, people are going to naturally talk about it, and it spreads like wildfire."
According to MAMABELLA, NYX Cosmetics is a "digital first" brand that puts emphasis on social media marketing. Initially, the company relied on unpaid influencer marketing by sending customers new products and asking them to review them on social media, per Forbes. NYX Cosmetics' social media engagement rose by 97 percent from 2016 to 2017. Ko elaborated about her digital marketing strategy to The Cut, saying, "We partner with influencers and celebrities, but they could be designers or entrepreneurs. People who have a passion in the beauty industry, then we create a beautiful brand around their lifestyle."