This Surprised Oprah The Most About Her Interview With Meghan Markle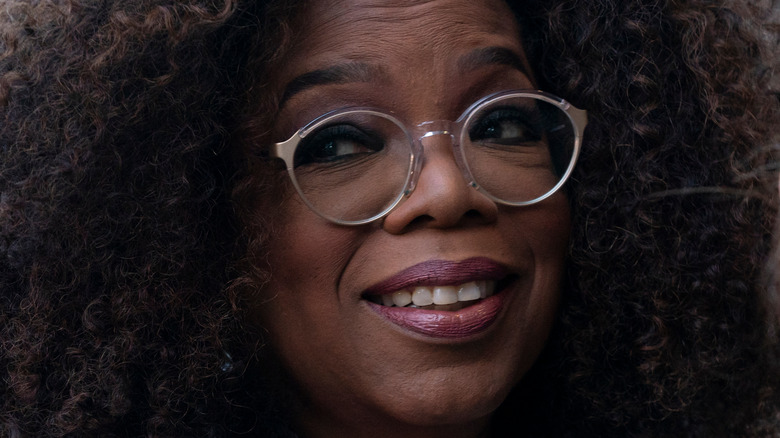 Shutterstock
The much-awaited "Oprah With Meghan and Harry" interview is more than a month old now, but its impact is still causing shock waves on both sides of the pond. The fact that Prince Harry and Meghan Markle even dared to speak publicly was notable in itself, but what they revealed about their lives in and out of the palace was more stunning still. Even Oprah herself – who has seen it all in her decades as a media megastar – admits she was astounded by what the royal couple had to say.
Speaking for the first time about her historic interview, Oprah explained on Nancy O'Dell's new "TalkShopLive" streaming show that she wanted to give Harry and Meghan an outlet to share the things they felt they couldn't say before. "Our shared intention was the truth," she said (via The Sun). "They wanted to be able to tell their story and tell it in such a way that allowed them to be as truthful as possible." While the couple were still "working royals" – acting in an official capacity on behalf of the queen – they were expected to guard their words carefully when speaking in public. Following their famous "Megxit" stepback from their royal duties, they moved to California to escape the relentless media scrutiny and pursue their own projects.
But it was Meghan's accusations of racism within the royal family that took Oprah by "surprise." The host recalled her reaction was: "What? You're going there? You're going all the way there."
Oprah praised the couple's "powerful" interview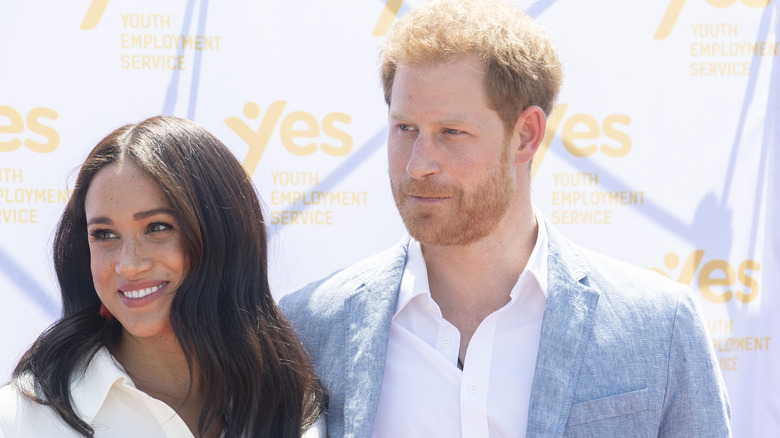 Wpa Pool/Getty Images
The Duchess of Sussex claimed that when she was pregnant with son Archie, a significant person in the palace made a comment about the baby's potential skin color – an apparent jab at the duchess's own biracial origins. Harry and Meghan have refused to name the person who made the statement, except to say that it was not Queen Elizabeth or the late Prince Philip. 
That wasn't the only surprising revelation in the interview. The couple told Oprah that they were refused a security detail from the palace when they moved to California, which left them worried for their family's safety. Meghan also confessed that the relentless criticism she received from the British media – and the palace's alleged refusal to defend her – left her so distraught that she began having suicidal thoughts. Harry added that he was "disappointed" by the lack of support he got from his father, Prince Charles, during their darkest days (via CBS News).
Oprah told O'Dell that her production crew had to follow strict confidentiality procedures to ensure that no part of the interview would be revealed before the March air date. The results, she added, were well worth it. "The reason why it was such a powerful interview ... was when you have somebody else who is willing to be as open, as vulnerable, as truthful as they were," she said (via Page Six).
If you or anyone you know is having suicidal thoughts, please call the National Suicide Prevention Lifeline​ at​ 1-800-273-TALK (8255)​.