Inside Rita Moreno's Relationship With Elvis Presley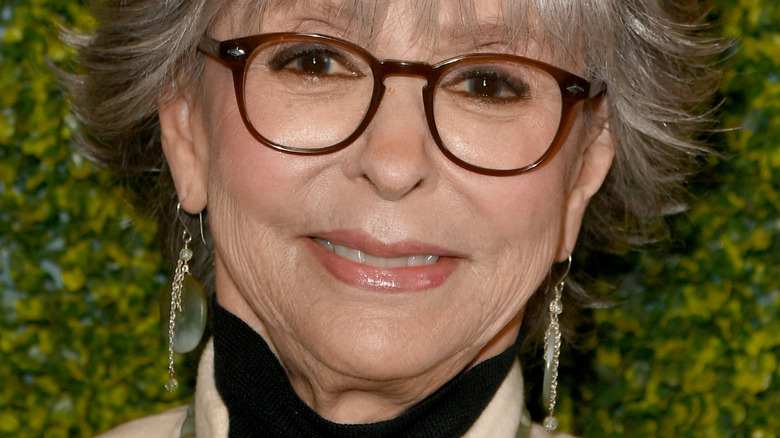 Kevin Winter/Getty Images
Rita Moreno is best known as the first Latina to win an Academy Award for her performance as Anita in "West Side Story," but fans might be surprised to learn one of her most attention-grabbing real-life roles was as Elvis Presley's girlfriend.
Moreno, who was born in Puerto Rico in 1931 as Rosa Dolores Alverío, made her Broadway debut in "Skydrift" at age thirteen. She eventually landed in Hollywood with the 1950 film debut "So Young, So Bad" and signed a seven-year contract with MGM Studios soon after. Her first musical under contract was "The Toast of New Orleans." She also played several small but notable roles in hits like "Singin' in the Rain" with Gene Kelly and "The King and I" with Yul Brynner (via the Los Angeles Times).
It was during this period in the late '50s and early '60s that she was embroiled in a tumultuous relationship with Marlon Brando, who she met on the set of his 1954 Napoleon biopic "Désirée." In an effort to make the philandering star jealous, Moreno agreed to go out with Presley (via InStyle).
Presley reached out to Moreno for a meeting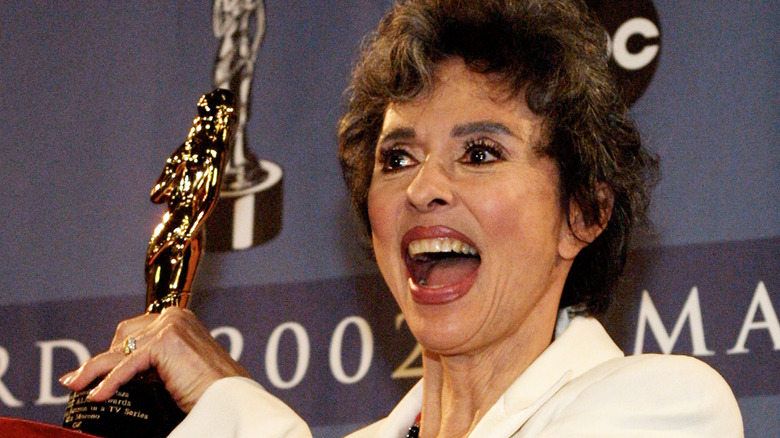 Frederick M. Brown/Getty Images
In an interview with Deadline's Pete Hammond for his video series, "The Actor's Side," Rita Moreno reveals how she met Elvis Presley. "One time I was in Marlon's house. After he went to work — he was doing 'Mutiny on the Bounty' — I spotted some lingerie that definitely didn't fit me." She admits she went home in tears, but she was vindicated the very next day in the form of a phone call from Presley's manager, Colonel Tom Parker.
Parker informed her that Presley had seen her at the 20th Century Fox commissary and "liked what he saw." Parker proceeded to ask Moreno if she'd be willing to meet The King. "I thought about that lousy underwear, and I said, 'Yes, I would.'" To Moreno's delight, news of her pairing with Presley spread and immediately caught Brando's attention. "He was absolutely enraged and livid. The nerve!" Despite having the desired effect, Moreno's affair with Presley only lasted three days because she found him uninteresting (via the San Francisco Chronicle).
Thankfully, Moreno's stardom has never been defined by the men in her life. She went on to win two Primetime Emmys for "The Muppet Show" and "The Rockford Files" as well as a Grammy for her work on "The Electric Company" children's album (via the Los Angeles Times). She has also won a Tony for her featured performance in "The Ritz," among numerous other honors (via Playbill). She achieved EGOT status in 1977 (per Biography). Fans of Moreno can look forward to her return to the big screen in Steven Spielberg's remake of "West Side Story."