Rita Moreno's Net Worth: The Hollywood Star Is Worth More Than You Think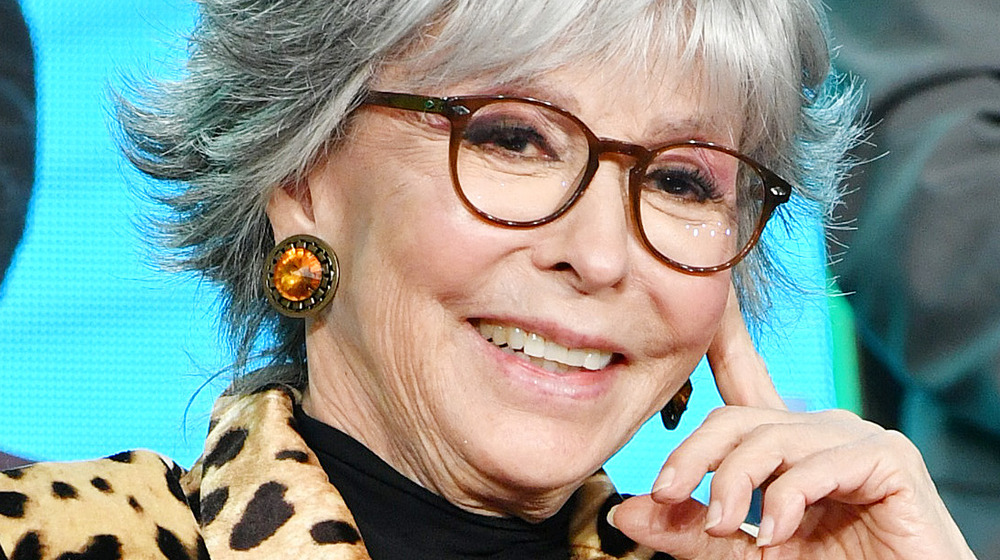 Amy Sussman/Getty Images
Rita Moreno is a Hollywood legend. Not only is she a triple threat — singer, dancer, and actress — but she's part of the exclusive EGOT club. If you're unfamiliar, in order to be an EGOT, you must win an Emmy, Grammy, Oscar, and Tony award. Only a few other artists are EGOT winners, like John Legend, Whoopi Goldberg, Mel Brooks, and Audrey Hepburn (via Mental Floss). 
What won Moreno her Oscar for Best Supporting Actress was her portrayal of Anita in West Side Story (via NBC News). It was actually her role of Anita, "a young Hispanic woman with dignity, self-respect and enormous strength," that gave Moreno her power to keep working in Hollywood. Since then, she's gone on to do everything. Even Moreno admitted to that fact in her 2020 interview with Variety when she said, "I do theater, I do television, concerts, I do talks, lectures, I do a lot of fundraising as a performer." Because of all that she does, it's no wonder that the Puerto Rican performer has a net worth of over $25 million, according to Celebrity Net Worth.
Moreno is still going for it with a new doc out this summer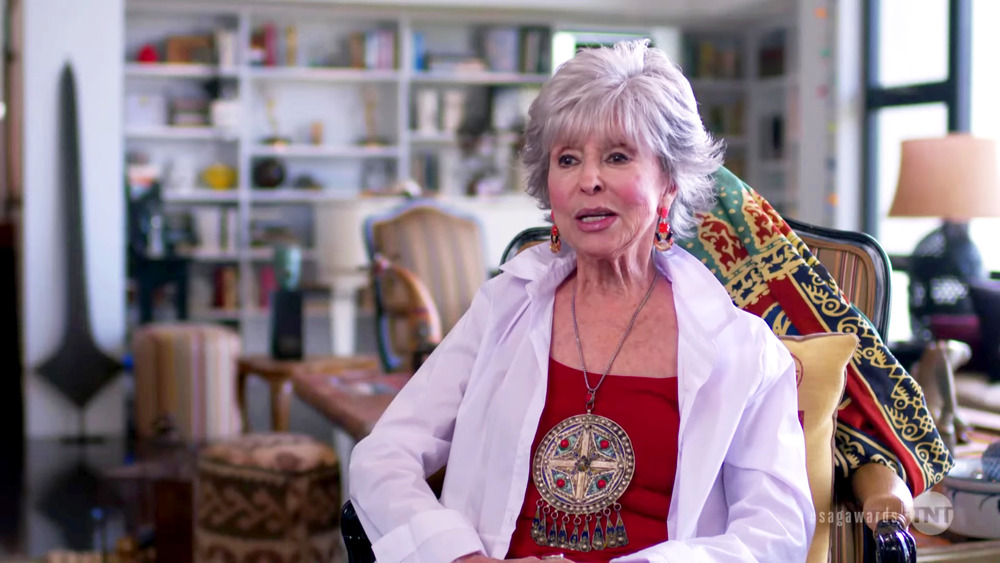 27th Annual Sag Awards/Getty Images
Most recently, you could have seen Rita Moreno in the Netflix/Pop sitcom One Day at a Time, but unfortunately, the show was canceled in 2020 due to the coronavirus pandemic (via Screen Rant). But Moreno still has some big projects coming up. This summer, a documentary about Moreno's life will be coming to movie theaters, according to Deadline. Rita Moreno: Just a Girl Who Decided to Go for It, which premiered at the 2021 Sundance Film Festival, will debut in theaters June 18. The doc covers Moreno's decades-long career and all the struggles she's faced along the way. 
It was Roadhouse Attractions that actually acquired the rights to the film, and Moreno was excited about the acquisition saying, "I'm so pleased for [their] commitment to my story and especially for making it available to a broader audience." But her doc won't be the only film Moreno will be appearing in this year. The 1961 West Side Story actress will also be in the upcoming 2021 remake by Steven Spielberg. In the upcoming version, Moreno will be playing a new character, Valentina, per Vanity Fair. When talking about the film, Moreno said that both Spielberg and playwright Tony Kushner did a great job "trying to fix and ameliorate" some of the problems with the original film, and she thinks "they have done an incredible job."