Harrison Ford Has Twitter Talking For All The Wrong Reasons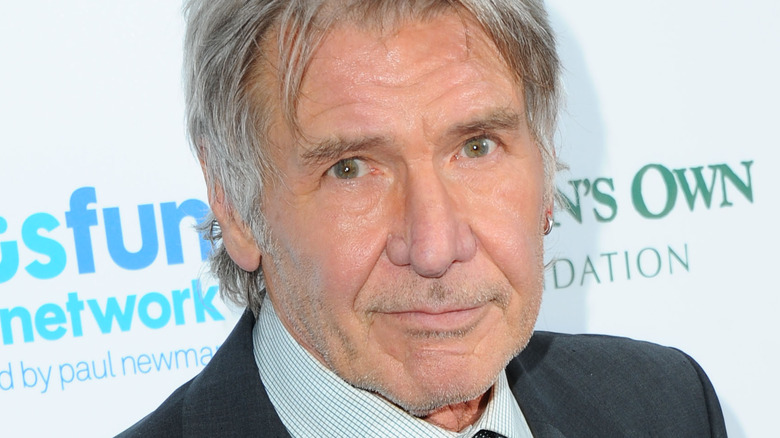 Stuart C. Wilson/Getty Images
Actor, pilot, and activist Harrison Ford presented the award for Best Film Editing at the Oscars, and fans are reacting to his unusual speech. The "Air Force One" star took the moment to share the edit notes he received for one of his movies, as reported by ABC News on Twitter.
"I'm going to share some notes," Ford began, speaking slowly as he unfolded a paper. "Some editorial suggestions that were prepared after the screening of a movie I was in. Opening: Too choppy. Why is this voice over track so terrible? He sounds drugged." Ford continued to read the disparaging comments, much to the entertainment of the Academy. Finally, he delivered a gut-wrenching remark: "This movie gets worse every screening."
Many viewers and actors alike were certainly wondering where Ford was going with his bit. "That movie was called 'Blade Runner,'" Ford finally revealed. The Academy began to applaud. "And these notes can help us understand why the editing process can often get a little complicated." Ford then read off the nominees for the award and announced "Sound of Metal" as the winner, per SF Gate. Naturally, Twitter users fans were quick to share their thoughts on Harrison Ford's speech.
Fans cracked many jokes about Harrison Ford's Oscars intro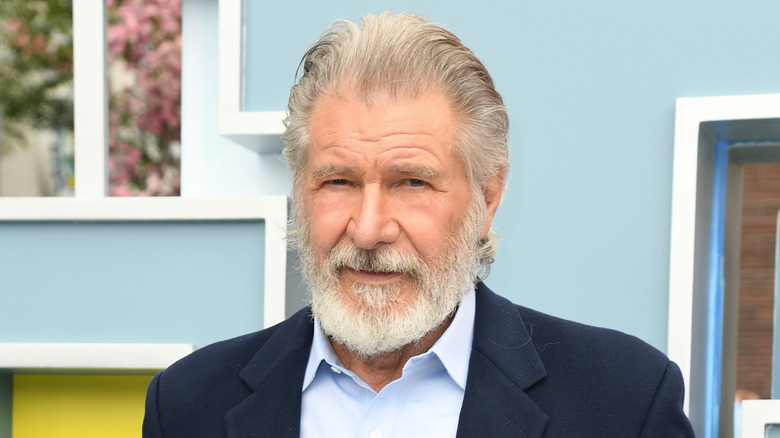 Kevin Winter/Getty Images
Originally, the buzz surrounding Harrison Ford's speech at the Oscars seemed positive, even if fans were jesting. A user tweeted excitedly, "HARRISON FORD IS HERE THE OLD MAN IS HERE THIS IS NOT A DRILL." As viewers watched the speech unfold, however, jokes began flooding the Oscars hashtag. "I love how no matter where Harrison Ford is, you can tell he doesn't want to be there," one Twitter user joked. "Sometimes it's hard to believe Harrison Ford has ever landed a plane safely," another person tweeted. Others were in disbelief over Ford's age, with one user tweeting, "Harrison Ford is literally the same age as my grandpa omg."
A few users had more heartfelt words for the actor. "Harrison Ford's introduction to film editors notes about 'Blade Runner' made me laugh and think with gratitude about all the great film editors in my life," one person tweeted. "Best moment on the Academy Awards." Even though Ford's speech left plenty of room for jokes, it seems that most of his fans still view him with great admiration and respect.