Here's What Billie Eilish Eats In A Day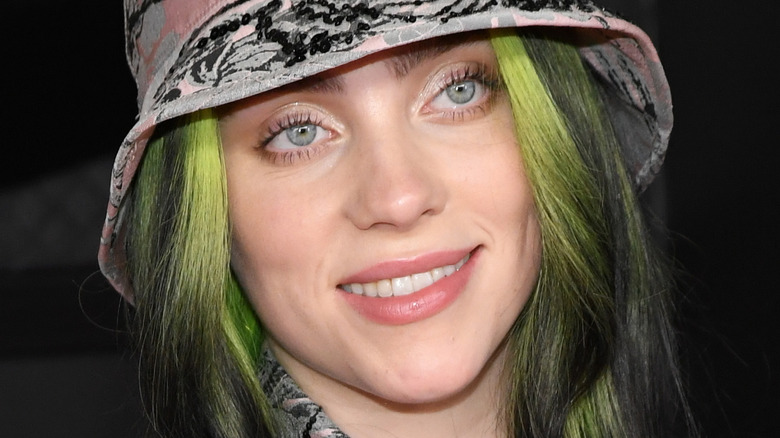 Kevin Mazur/Getty Images
Bille Eilish grew up vegetarian, but in 2014, as the Cheat Sheet revealed in November 2020, the Grammy-winning songstress became vegan, which means she no longer eats any meat, fish, or dairy — basically, no animal products. Understandably, that can be a bit of a challenge, especially while on tour or traveling overseas. So, what does she typically eat?
According to a report shared by The Things, Eilish is known to enjoy healthy smoothies, salads, and mashed potatoes, and makes sure she doesn't become deficient in iron, which is common among vegans, by taking supplements given to her by her mother. "I think my mom gives me iron pills or some [expletive]," she once shared during a chat with Pitchfork, via Live Kindly.
On her social media pages, Billie Eilish has frequently allowed her online audience to see what she eats in a day, and often times, avocados are part of her favorite meals. She even regularly uses avocado filters for her photos. 
Billie Eilish struggled to maintain her veganism on tour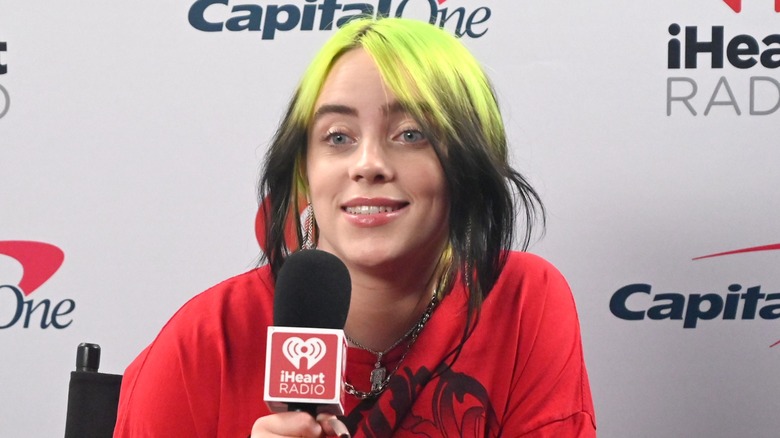 Kevin Mazur/Getty Images
During an interview with Variety in December 2019 (via YouTube), Billie Eilish said that because her diet is so restrictive, she often found herself skipping meals because she simply couldn't find anything that would adhere to her veganism. "The first tours we did I used to lose weight because I never got to eat and it was not my choice like it was just we couldn't eat anything almost ever, especially in Europe. But now we kinda gain weight when we're on tour [because] we have so many people and their whole job is to get us food," she explained, noting that there are more options available to her now than there once was. "It's a really good time to be vegan in life [because] there's a lot of places."
While Eilish has faced challenges with her diet at times, she enjoys cooking for herself when she can and recently said it helps her decompress. "It's a therapeutic thing for me to bake," she admitted, according to Veg News. "Every time I'm stressed out, I make peanut butter chocolate chip cookies."