Inside Paul McCartney's Marriage To Heather Mills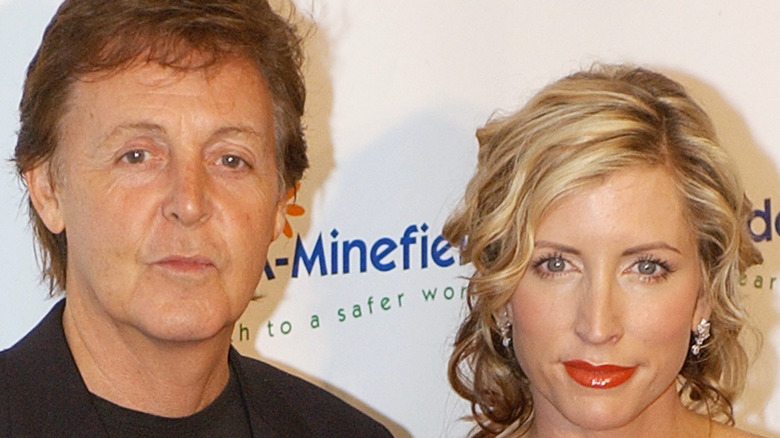 Shutterstock
Paul McCartney and Heather Mills may have only been married from 2002 until 2008, but their marriage — as well as Mills' relationship with Paul's daughter, Stella McCartney — was a hot topic for the tabloids.
Paul was still recovering from the loss of the late Linda McCartney, who died of breast cancer, when he met Mills at the Pride of Britain Awards in 1999. Mills quickly made headlines by calling off her engagement to filmmaker Chris Terrill (via Independent), and as you'd imagine, it got messy quickly. Terrill called Mills "terrifying" and compared her to a tornado, as noted by The Sydney Morning Herald. "We had a whirlwind romance and a brief engagement before she took up with some bloke called Paul!" he wrote.
But the negative light that Mills was cast in didn't sway the Beatles legend. He and Mills tied the knot in an over-the-top wedding ceremony, and the newest Mrs. McCartney continued to make headlines. What caught the attention of the media? Mills' relationship with Stella, as a heated feud between them was reported. It was also alleged that Stella was jealous of her step-mother due to the many perks she received while married to Paul, including her annual allowance (via Independent). If this sounds like a recipe for disaster, well that's because it is. 
Heather Mills accused Stella of trying to break up her marriage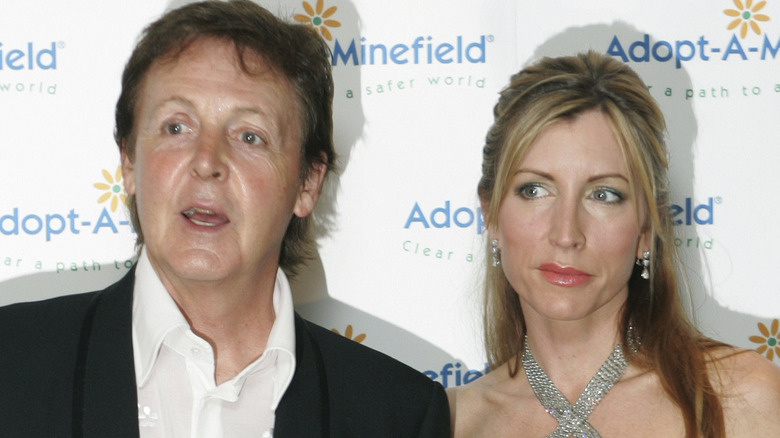 Ralph Orlowski/Getty Images
So what exactly happened to Paul McCartney and Heather Mills' relationship after they split up? Well, during an interview with Extra TV in November 2007, Mills said that despite going through a "really, really stressful" divorce from Paul, the two of them had been able to remain "very civil" with one another for the sake of their daughter, Beatrice. "We speak often. I still love Paul as the father of my daughter ... [But] I am not in love with Paul," she shared. As for Stella McCartney, Mills said she  tried to end the marriage "every single week" because she was "so jealous." "Stella wasn't interested in her dad's happiness," Mills said. "She's done some evil, evil things."
During a separate interview with Event, a weekly culture publication belonging to the Daily Mail, Mills said Paul "had so much energy" and likened him to a "cross between Peter Pan and Captain Hook." She also shared that Paul liked the fact that she wasn't a Beatles fan and "barely even knew any of the songs." But things were not peachy between Mills and Paul by the end. 
"Anyone who thinks marrying a rock legend is going to be paradise ... it just isn't," she said.