Inside Adrianne Palicki's Tumultuous Relationship With Scott Grimes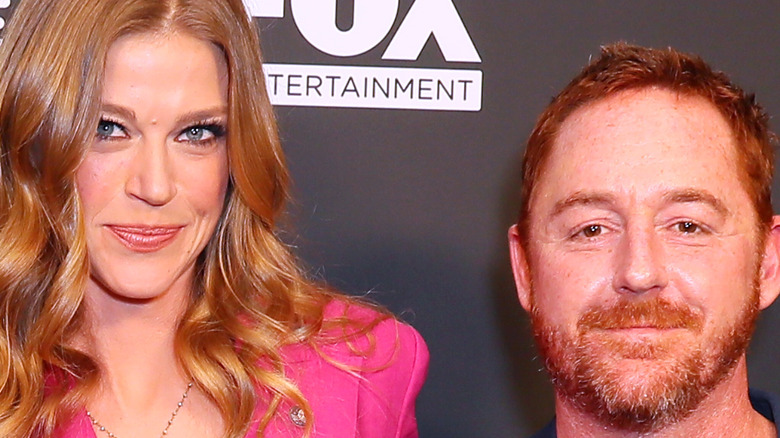 Leon Bennett/Getty Images
Adrianne Palicki and Scott Grimes got married in 2019, but it seems their relationship has been tumultuous and confusing at best.
Two months after their wedding, Palicki filed for divorce. She dropped her original filing, and celebrated the pair's anniversary in May 2020 with an Instagram post. In the caption alongside a beautiful wedding photo, the actress wrote, "Happy anniversary to my husband @scottchristophergrimes. What a bizarre year it's been with all of it's ups and downs. Thankfully, we've been able to navigate it together. I love and appreciate you."
However, that appreciate may not dwindled, as she filed for divorce again in July 2020, vaguely citing irreconcilable differences. The pair both announced their decision on each of their Instagram accounts. Grimes wrote, "So thankful for our time together as a couple, even more thankful for our deep everlasting friendship. Love ya AP" while Palicki captioned her post, "So thankful for our time as a couple, even more thankful for our deep, everlasting friendship. Love you SG," (via Married Biography).
Adrianna Palicki and Scott Grimes met on the same set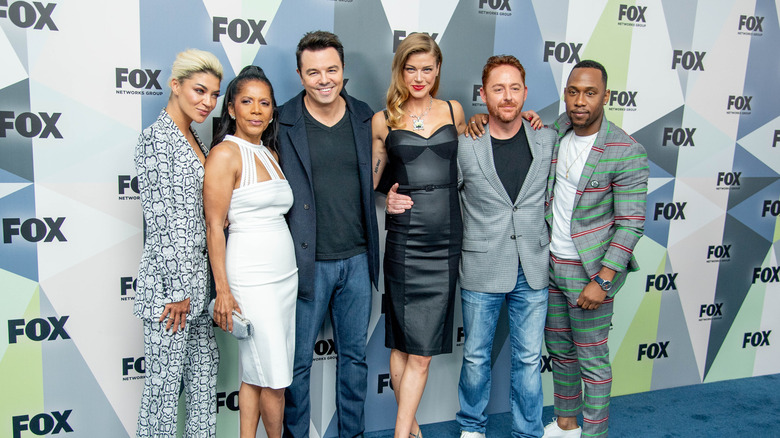 Roy Rochlin/Getty Images
Adrianne Palicki and Scott Grimes met when they both signed on to star on the sci-fi show "The Orville" in 2017. The pair moved quickly, and were engaged less than a year after they became an official couple.
Both Palicki and Grimes were friends with their co-star Seth MacFarlane, who also came up with the idea for the show, for a long time before coming on to the show. Palicki explained to Collider that it made sense for her to work with MacFarlane for "The Orville." 
"I've known Seth [MacFarlane] for almost a decade. We've been really, really dear friends. I read the script and I was immediately in love with it," the star explained. "Seth was like, 'How would you feel about doing this? Are you interested in the role of Kelly?' I was like, 'Yes!' I went through the process, but there was so much support and love from him, wanting me to have this part."
Grimes is also a friend of MacFarlane's, and sang his praises to Vulture Hound when asked why he joined the show. "He writes lines the way you would think them, and want to say them... 'Oh god, I would love to say this, but I can't, I don't know how to. Is it appropriate?'" he explained. "That's what he does; he speaks the words that most people would want to be able to say, and he does it with such great comic timing."