Why Fans Are Still Livid Over Chadwick Boseman's Oscar Loss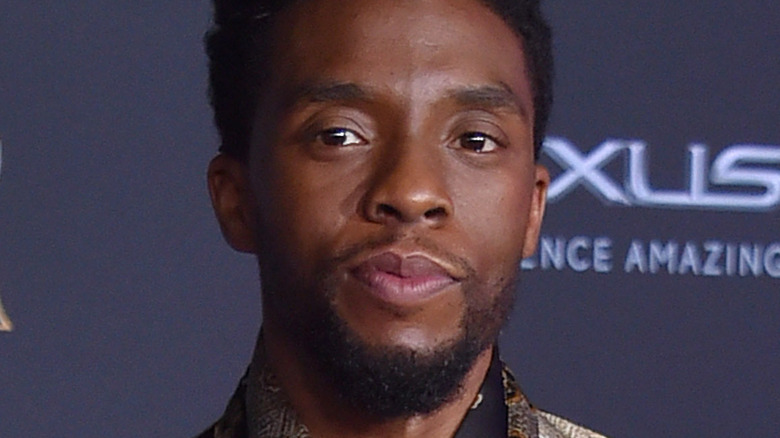 Shutterstock
The biggest upset of the 2021 Oscars, hands down, was Chadwick Boseman's loss to Anthony Hopkins in the Best Actor category. The dearly departed actor was the favorite to win throughout awards season, posthumously emerging victorious at the Golden Globes and the SAG Awards, among others (via Cinema Blend). Likewise, the Academy Awards shifted gears to put the Best Actor category last, rather than Best Picture as normal, seemingly in anticipation of a (hugely deserved!) Boseman win. 
Although Hopkins' performance in "The Father" was widely heralded, everything appeared to be lining up for the "Black Panther" star — who died at the age of just 43 in 2020 — to be gifted a posthumous Oscar in celebration of his incredible career, which was cut short much too soon. Negative attention has also been drawn to the fact that, in a remarkably diverse year, three out of the five nominees were people of color but yet a white actor still ended up winning. Suffice to say, fans aren't happy. 
The Oscars seemed geared to celebrate Chadwick Boseman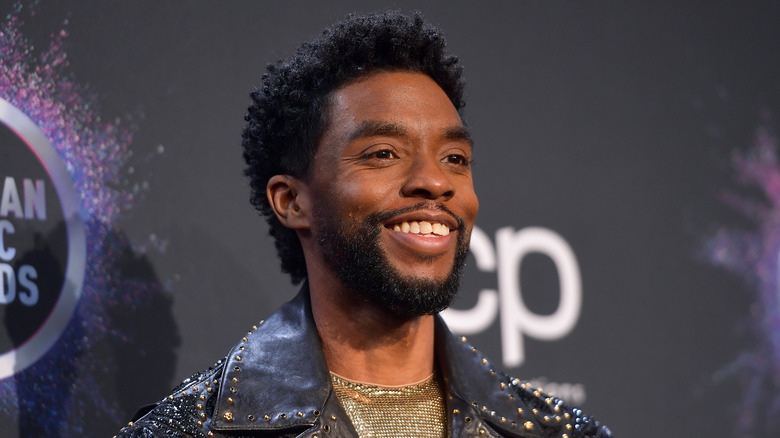 Matt Winkelmeyer/Getty Images
Social media is understandably heartbroken over Chadwick Boseman's loss, with one user pointing to a "blatant attempt at manipulation that backfired," and describing the event as "self-sabotage borne of ignorance and incompetence" (via Twitter). Another tweeted that the Academy milked the beloved actor's death, while a third Twitter user wrote, "The Oscars were so sure that Chadwick Boseman was going to win that they REARRANGED THE ENTIRE CEREMONY so his category could be last, and then they gave the award to Anthony Hopkins instead," describing it as "the most chaotic and unhinged thing I've ever seen." The NFT (non-fungible token) in his honor, which was given out as part of the Oscars goodie bag, only rubbed salt into the wound. Indeed, the win was so controversial that Hopkins himself actually paid tribute to Boseman in his acceptance speech this morning (via Instagram). 
As The Irish Times notes, most people assumed the Best Actor award had been moved to the end of the show to "allow an emotional celebration of Boseman's life," which simply never materialized. Vulture lays out all the reasons Hopkins ended up emerging victorious, including the fact "The Father" was simply a more Oscar-friendly film and posthumous nominees don't generally fare well, but the loss still stings, particularly given the #OscarsSoWhite campaign. Empire argues that the actor simply deserved more from the Academy, acknowledging that, at the very least, "the memory of his work will live far longer than any ill-judged Oscars screw-up."