Inside Angela Lansbury's Relationship With Actor Peter Shaw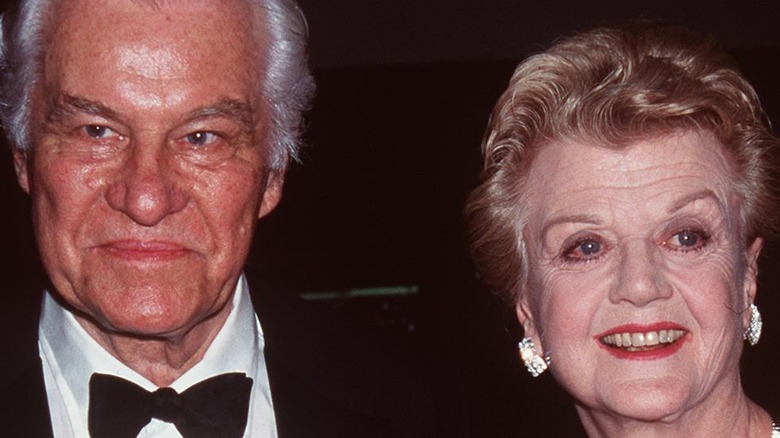 Robin Platzer/twin Images/Getty Images
Angela Lansbury is a legendary actress well known for her Oscar-nominated work in "Gaslight," "The Picture of Dorian Gray," and "The Manchurian Candidate." However, most people would be surprised to learn that she was also married to Peter Pullen Shaw, one of the producers of her hit CBS series, "Murder, She Wrote." 
Shaw passed away in 2003 of congestive heart failure, but their union lasted over 50 years and share two children — Anthony Pullen Shaw and Deidre Angela Shaw. Shaw also had a son from a previous marriage, who Lansbury helped raise (via Closer Weekly).
The actress reflected on the strength of their marriage in a 2014 interview with the Daily Mail. "We had the perfect relationship," the star recalled. "Not many people can say that. He was everything to me: we were partners at work as well as husband and wife and lovers. I don't know how we had such a long marriage, but the simple fact was that we were devoted to one another." 
Angela and Peter worked well together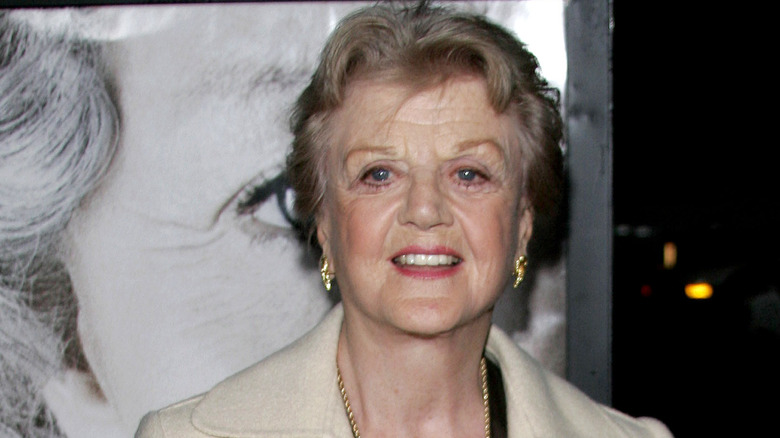 Shutterstock
According to The New York Times, Angela Lansbury met her late husband in 1946 when they were working as actors for MGM. The couple, who were both born in England, married three years later in London. Although Peter Shaw's career as a performer never reached the same pinnacle as Lansbury's, he appeared in "The Exile" and "Sons of the Sea" before leaving acting to become an agent with William Morris where he represented Hollywood notables such as Robert Mitchum, Katharine Hepburn, and Anna Magnani. He also returned to MGM as assistant head of production before settling back at the William Morris Agency to manage international operations. In 1987, Shaw founded Corymore Productions at Universal Studios, which eventually co-produced Lansbury's series, "Murder, She Wrote," (via The Los Angeles Times).
Of course, Lansbury was already ensconced in the role of Jessica Fletcher at the time, having made her debut as the character on September 29, 1984. But the work pairing would never have happened if she had listened to her agents, who had originally hoped she'd opt for a sitcom. Lansbury explains her decision to star in the hour-long drama to The New York Times. "What appealed to me about Jessica Fletcher is that I could do what I do best and have little chance to play a sincere, down-to-earth woman," she explained, "Mostly, I've played very spectacular b—hes. Jessica has extreme sincerity, compassion, extraordinary intuition." With the help of her husband's production company, Lansbury became an executive producer on the series during the last five years of its run and solidified her spot as one of television's top earners (via Variety).