What We Know About Kim Kardashian And Van Jones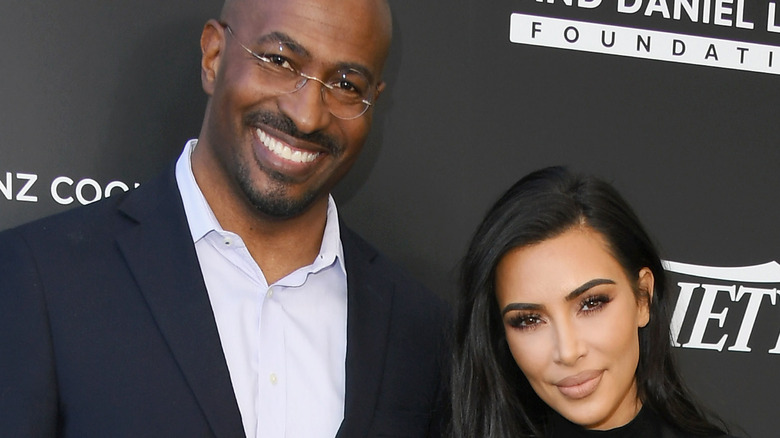 Jon Kopaloff/Getty Images
Following Kim Kardashian's recent split from Kanye West, the reality star's newly single life has been the center of much speculation, and one name that keeps popping up in the rumor mill is that of CNN presenter Van Jones (via Page Six). But, are the pair actually dating? 
As The Sun reports, rumors of a Kardashian-Jones fling first emerged back in February 2021. However, the pair had actually met three years prior at the White House while working together on criminal justice reform — more specifically, the case of Alice Johnson, who Kardashian helped to release from prison back in 2018 after she was handed a life sentence for a first-time drug offence.
According to Distractify, Van Jones commented on his professional relationship with Kardashian during an appearance on "Watch What Happens Live" in 2019. Speaking on the late-night show, he described Kim Kardashian as "brilliant," adding that she is "incredibly persuasive and persistent."
Are Van Jones and Kim Kardashian actually dating?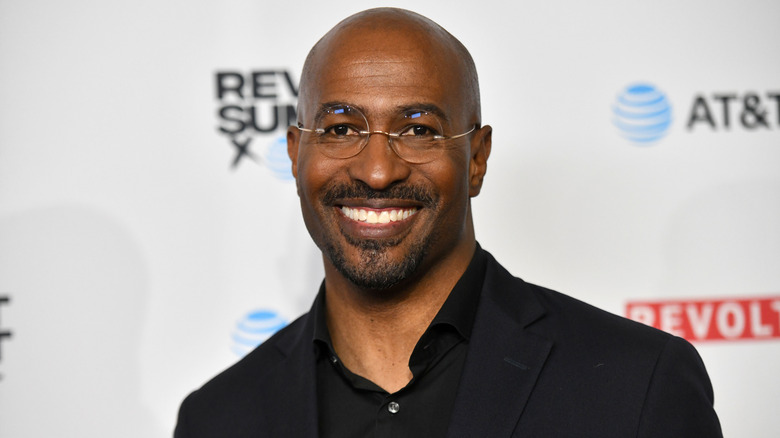 Scott Dudelson/Getty Images
As Page Six reports, Kim Kardashian also previously made an appearance on Van Jones' CNN show to shed more light on her work in criminal justice reform. During the CNN sit-down, she also touched upon her marriage to Kanye West. 
"As the partner of a creative genius who sometimes gets himself in trouble, what do you think is the most important thing that you can do in that relationship?" Jones asked, to which Kardashian replied, "I think just being that support system even if you don't see eye to eye and there's a lot going on. I think always being real, like we have really good communication, so we always — no matter what it is ... if I agree, if I don't agree — I'm always there and I think he knows that."
However, despite their recent interactions and a string of rumors about their dating life, Kardashian and Jones are reportedly not currently an item. According to The Sun, Jones was previously married to ex-wife Jana Carter, with whom he shares two children. They were married for 13 years before parting ways in September 2018. 
Per Cosmopolitan, Kardashian filed for divorce from Kanye West after six years of marriage in February 2021, meaning the pair are currently both single and presumably ready to mingle. Could love be on the cards for Kim Kardashian and Van Jones in the future? We'll just have to wait and see.