How Barack Obama Broke Royal Protocol With Queen Elizabeth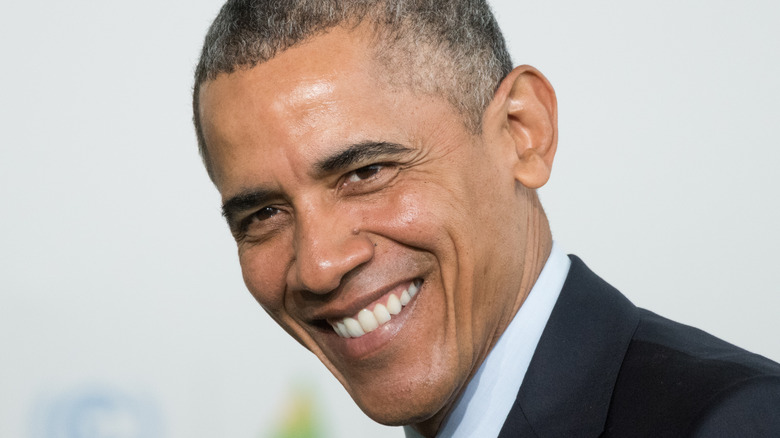 Shutterstock
We may receive a commission on purchases made from links.
Barack Obama is one of the most beloved presidents in U.S. history, but that doesn't mean he's never made a mistake or two. It turns out back in 2011, then-President Obama committed a pretty huge gaffe while attending an event with Queen Elizabeth.
As CNN reported, the pair were attending a state dinner that required toasts to be given by each party. The queen gave her toast, which was followed by the United States' national anthem, and returned to her seat. When Obama stood to reciprocate the gesture, things went a little sideways.
Obama began his speech with, "To Her Majesty the Queen" and was quickly interrupted by the event's band, who apparently thought he had concluded his toast. The band kicked into the British national them, "God Save The Queen." Instead of pausing to let the song finish, President Obama kept speaking over the tune while other guests stood out of respect for Queen Elizabeth.
That wasn't the only time an Obama broke royal protocol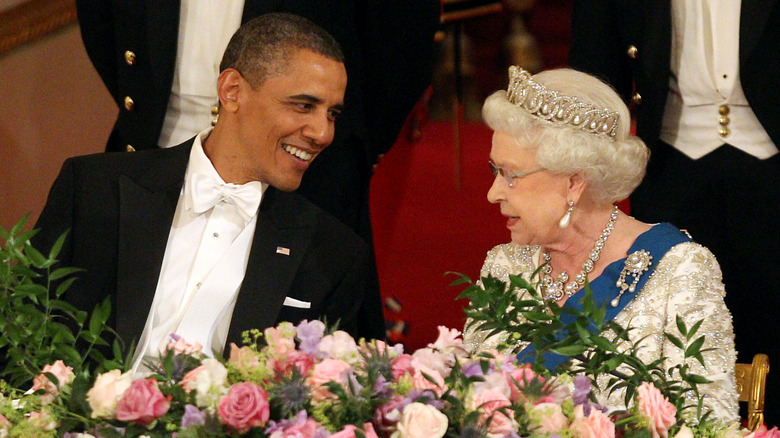 Wpa Pool/Getty Images
Funny enough, that wasn't the only time throughout his Presidency that a member of the Obama family would break royal protocol. While attending the G20 summit in 2009, Michelle Obama reportedly committed a royal faux pas without knowing it. Barack Obama addressed the ensuing media fallout directly in his book "A Promised Land."
"She was photographed with her hand resting on Her Majesty's shoulder – an apparent breach of royalty-commoner protocol," he wrote. "Although the Queen didn't seem to mind, slipping her arm around Michelle in return."
For her part, Michelle also explained the moment in greater detail. As relayed by Express, the former FLOTUS began a conversation with Queen Elizabeth about how sore her feet were from walking in heels all day. In her own book, "Becoming," Michelle writes, "The Queen then glanced down at the pair of black Jimmy Choos I was wearing. She shook her head. 'These shoes are unpleasant, are they not?' she said. She gestured with some frustration at her own black pumps. I confessed then to the Queen that my feet were hurting. She confessed that hers hurt, too."