The Best Silhouettes For An Athletic Body Shape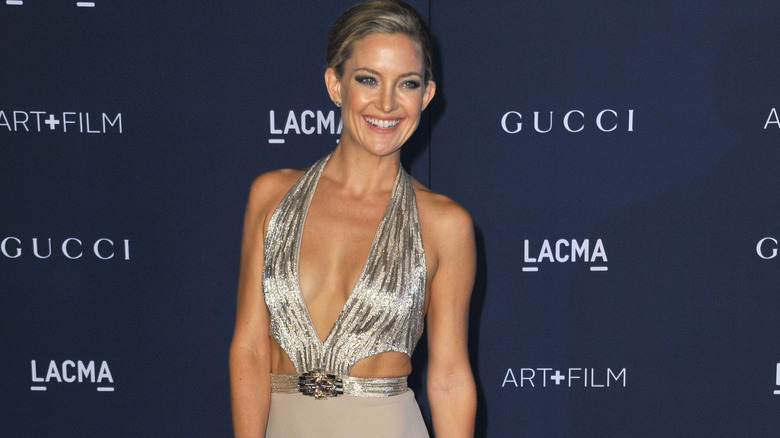 Shutterstock
If you find yourself in-and-out of the gym more often than not, or are an avid swimmer, runner, or overall sports lover, you might have a gorgeous athletic body shape. If you have this kind of shape, there are tons of silhouettes that will highlight your toned arms and shoulders, while helping further define your waistline.
Athletic body shapes are known for not being very curvy, with shoulder and hip measurements measuring the same (via Stitch Fix). This kind of body shape sometimes signifies a straight-up-and-down waistline, with weight distributed evenly throughout the body, and can be muscular as well. Sound familiar? If so, Stitch Fix recommends playing up the volume on either the top or bottom, not both. For example, if you have broader shoulders, you might want to draw attention to your toned legs instead. Similarly, a tight top paired with loose pants can be just the thing to help balance your shape, and create the illusion of curves.
For tops, try going for halters, racerbacks, scoop necks, or strapless styles, which will all work to bring out your defined collarbones, shoulders, and arms. Social the Lifestyle Magazine also recommends trying a tight halter bodysuit and pairing it with high-waisted jeans to create a super-defined midsection.
Best bets for athletic shapes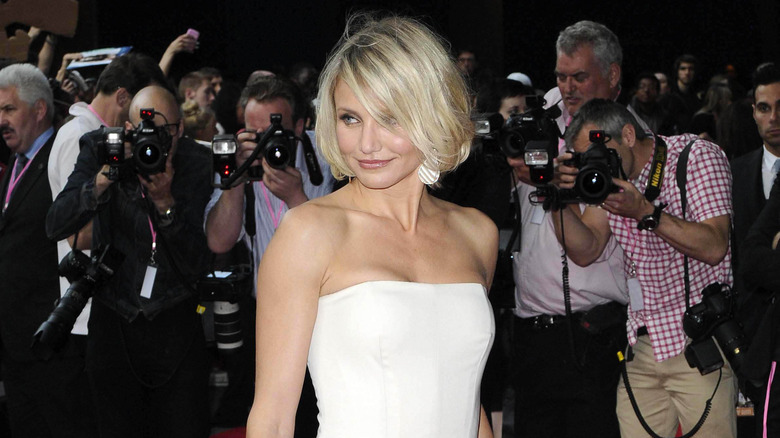 Shutterstock
If you prefer to highlight your long neck, you can also go for crew, cowl, or v-necks, which will also work to make shoulders look smaller. You can also use necklaces or an embellished neckline to bring out your bust instead, while an open back can work great to bring out your shoulder blades (via Stitch Fix). Sleeveless tops will show off your toned arms, while three-quarter sleeves will give your upper half a seriously feminine shape.
As Social the Lifestyle Magazine points out, belts can be an athletic body shape's best friend, defining the waist at a moment's notice. Use a thicker belt to create more of a waist when wearing dresses, or tuck your tops into high waist jeans with a belt for an hourglass look.
For outerwear, Stitch Fix also recommends fitted, structured jackets or cropped styles that will give you a seemingly-curvy shape. For dresses, athletic bodies can pick and choose from a variety of styles: Short minidresses will play up your gorgeous gams, strapless or halter styles will show off your arms, and backless styles will draw attention to your toned shape. Fitted jumpsuits are another fun alternative for a curvier silhouette, while A-line shapes and belts will create more of a waist.
Clearly, athletic shapes have a lot of options to choose from when it comes to highlighting their stunning, toned features — so have fun!