How Regina King Really Felt About Attending The Oscars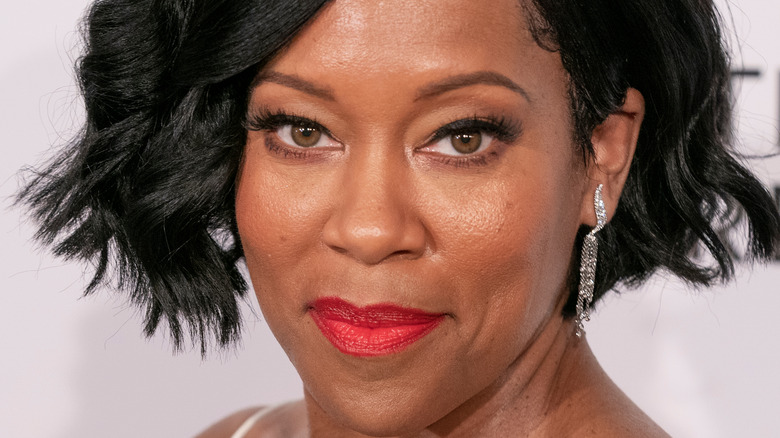 Shutterstock
The Oscars were a lot different this year thanks to the COVID-19 pandemic. The crowd was smaller than usual, but the show still went on. Regina King was one of the stars in attendance at the event and, while she wasn't up for an award, "One Night in Miami," which she directed, was up for three and she was excited to be there.
"I am just amazed that we made it here, you know?" she told E! News on the red carpet. "I think we were in the car together and we were just like, 'This is actually happening.' ... Feels good, feels a little weird, but it feels good."
King also opened the ceremony with a stirring speech which referenced the Derek Chauvin trial, a police officer who was recently found guilty of all charges in the death of George Floyd. Floyd's death sparked nationwide protests last year, and King said in her opening that "if things had gone differently this past week," she "might have traded in [her] high heels for marching boots" (via the Los Angeles Times).
Could a Best Director Oscar be in Regina King's future?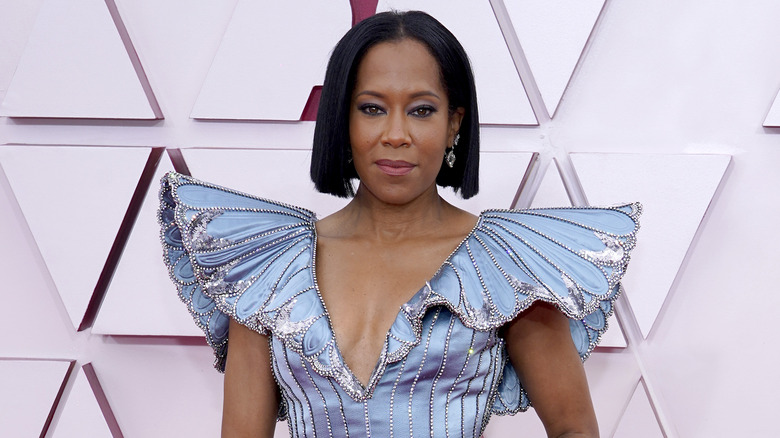 Pool/Getty Images
King may not have been up for an award this year, but she did win a Best Supporting Actress Oscar in 2019 for "If Beale Street Could Talk." A Best Director award could also be in her future at this rate, though; the successful "One Night in Miami" was only the start of King's directing career.
"I love directing," King told E! News. "I find myself putting myself in those roles myself. It's really fascinating finding different styles of communication for each actor because everyone's different and everyone wants to feel heard and feel that your director is like a coach, like, championing you."
King previously spoke to Entertainment Weekly about how different directing is from acting, saying that it requires "exercising different muscles." She added, "It's exhausting on a whole other level, but I love it."