Carrie Inaba Is Taking A Break From The Talk. Here's Why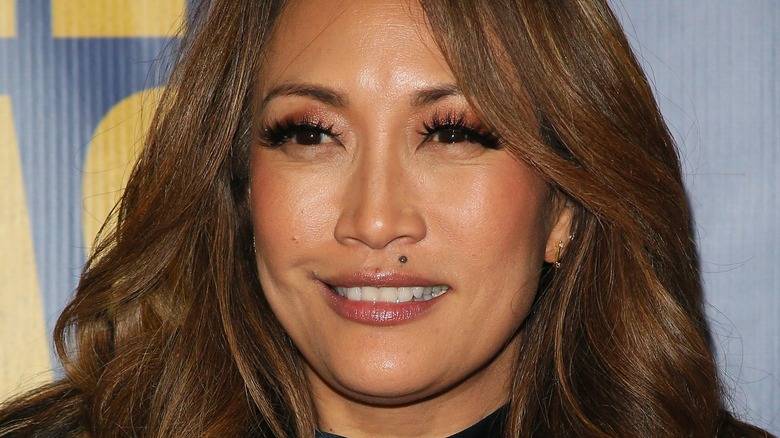 Jean Baptiste Lacroix/Getty Images
Carrie Ann Inaba announced on Monday, April 26 that she's taking time away from "The Talk." The decision was not an easy one for the 53-year-old co-host. She shared the reason behind the decision with her fans in an Instagram video. 
"Hi, everyone. I wanted to let you know personally that I have decided to take a leave of absence from 'The Talk' to focus on my well-being," Inaba shared. "I know you guys understand health is the most important thing. So, I appreciate your support, I appreciate the love and support from 'The Talk' family, and I hope to be back soon. Take care, and I'll keep you updated. Thank you."
Inaba has faced a number of health issues over the years. In 2007, she was diagnosed with spinal stenosis, a condition that leads to the narrowing of spaces in your spine which can put pressure on surrounding nerves (per Mayo Clinic). In 2013, Inaba learned she also has Sjogren's syndrome, an incurable immune disorder (per People). In recent years, Inaba has also talked about her iron deficiency and fibromyalgia.
Carrie Ann Inaba has admitted the pain has impacted her way of life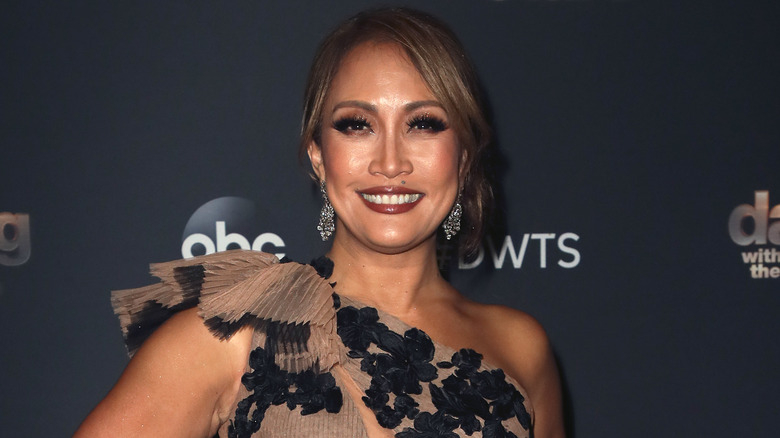 David Livingston/Getty Images
While some people want to keep health matters private, Carrie Ann Inaba has chosen to be publicly open about the pain she endures. "I feel so much shame when I go through these things, because I want to be what people see. And people see a healthy person, from the outside," Inaba told Women's Health. "I look healthy — and I am really healthy, all things considered."
"I want to encourage people because even though I feel shame, I know that at the same time I shouldn't feel shame about it because it's something that I'm just going through," Inaba added. "And like I actually want to talk more about it and I'm grateful to have a platform."
Inaba has received the support of her castmates in this latest decision. "Before we get started today, we'd like to let you all know at home, Carrie Ann is taking a leave of absence from the show to focus on her well-being," Sheryl Underwood told viewers on the April 26 episode (per People). "She appreciates the support from all of her fans and her family right here at 'The Talk.' Carrie Ann, we miss you and we look forward to having you back with us soon." We, too, wish her nothing but health and happiness as she takes time to focus on herself!