This Is What Bindi Irwin Finds 'Devastating' About Motherhood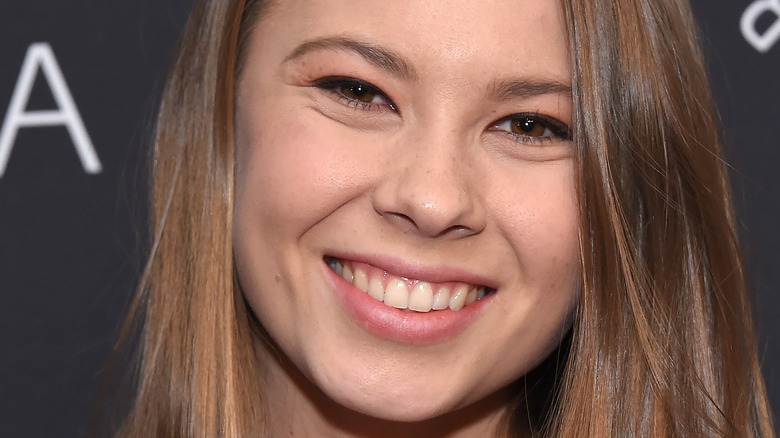 Shutterstock
Bindi Irwin is loving motherhood, but it's also bittersweet. The conservationist was quite close to her father, the late Steve "Crocodile Hunter" Irwin, and hitting life's milestones without him is rough. Irwin spoke of how much she misses her father in a sneak peek of the upcoming special "Crikey! It's a Baby."
"It's hard knowing that she'll never get to actually meet him, and it's devastating because I'll never get to watch their connection," she said of her daughter, Grace Warrior Irwin Powell (via BuzzFeed). "But I cannot wait to be able to tell beautiful Grace all of these stories about Dad, to be able to share with her what an amazing father he was."
Irwin cried while talking about her father, saying that she wants her daughter to know "what an amazing man" her dad was. "He would have loved her so much," said the new mom. "But I think, in a way, he is still with us. And his heart and soul lives on in all of us and, so yeah, he's never really gone."
Bindi Irwin named her daughter after her father's memory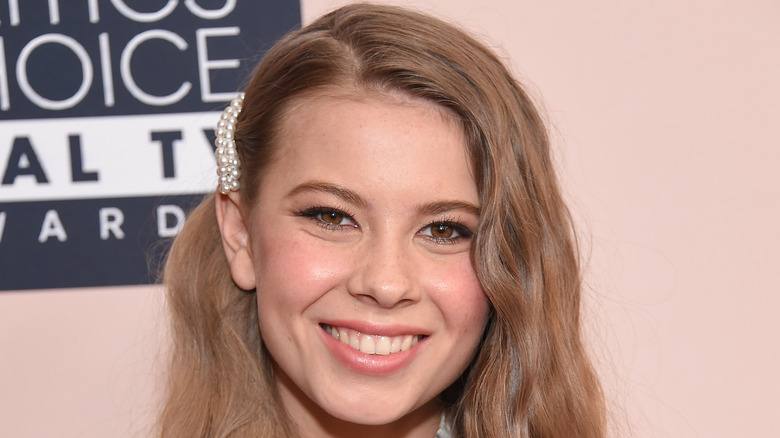 Shutterstock
Bindi Irwin frequently talks about her dad and is committed to honoring his legacy. She even gave her daughter a name with a special meaning in his honor. "Her middle names, Warrior Irwin, are a tribute to my dad and his legacy as the most incredible Wildlife Warrior," she wrote in an Instagram post.
In an interview with The Bump before her daughter was born, Irwin explained what it means to be a "Wildlife Warrior," a term coined by her dad. "Being a Wildlife Warrior means to stand up and speak for those who cannot speak for themselves," she said. "We've been referring to our daughter as our Baby Wildlife Warrior. I know in my heart that she will forge her own path to make our planet a better place."
In the same interview, Irwin opened up about what she thinks her dad would have been like as a grandpa, saying he would have taken his granddaughter "on all kinds of adventures."