Khloe Kardashian And Tristan Thompson Hit Another Relationship Speed Bump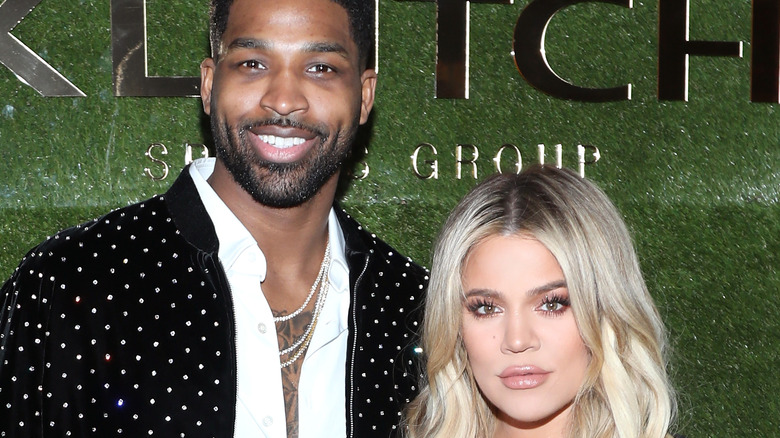 Jerritt Clark/Getty Images
Khloe Kardashian and Tristan Thompson's relationship has been filled with drama over the years. The couple was first linked in August 2016 when they were spotted out on the town together, per Us Weekly. Soon after, they were seen going to parties together and even hit the beach on a vacation in Mexico. By the end of 2016, Kardashian was a fixture in Cleveland, Ohio, where Thompson played for the NBA's Cavaliers. In October of 2017, the duo announced that they were expecting their first child together. Sadly, the couple's relationship took a quick turn when photos of Thompson kissing another woman surfaced online while Kardashian was nine months pregnant.
Just days after the cheating scandal erupted, Kardashian gave birth to the couple's daughter, True Thompson. "Keeping Up with the Kardashians" cameras caught the tension between the couple, as well as Kardashian's family members, in the delivery room. The pair stayed together and tried to work things out for the sake of their daughter. However, Kardashian ended up moving back to California with her family. The duo got back together briefly but ended things again in February 2019 after Tristan Thompson allegedly cheated on Khloe Kardashian for a second time with family friend Jordyn Woods. The pair quarantined together in early 2020, and by August were said to be an item for a third time. However, their relationship may be on the rocks yet again following new reports of infidelity.
Is Tristan Thompson cheating on Khloe Kardashian again?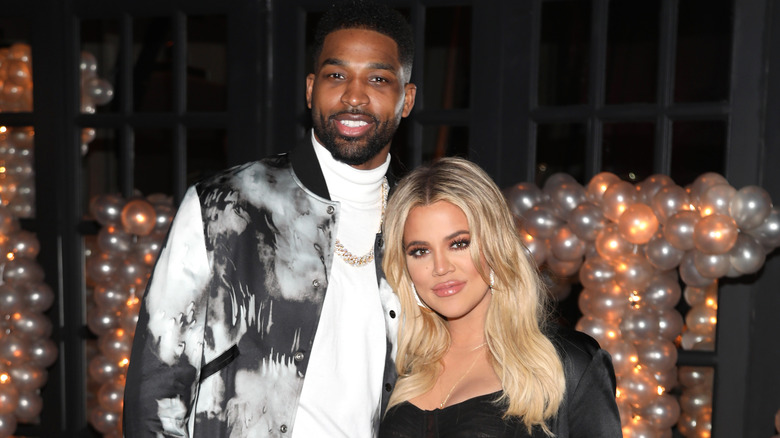 Jerritt Clark/Getty Images
Khloe Kardashian and Tristan Thompson have been making headlines for years, and fans haven't forgotten about the NBA player's multiple transgressions against the mother of his child. Now, another scandal may be added to the list. An Instagram model named Sydney Chase talked to the No Jumper podcast, where she claimed to have hooked up with Thompson while he was dating Kardashian (via HITC). The woman alleged that she and Thompson were together in early 2021 and that she asked the baller if he was single. "I did not know he was in a relationship. He told me he was not in a relationship anymore," Sydney revealed (via Stylecaster). She also said that she ended the fling upon finding out that Thompson and Kardashian were still together.
Although Kardashian has yet to make any official comments about the new cheating claims, she did take to her social media to share a post about living life to the fullest (via The Sun). "Love your f***ing life. Take pictures of everything. Tell people you love them. Talk to random strangers. Do things that you're scared to do. F*** it, because so many of us die and no one remembers a thing we did. Take your life and make it the best story in the world. Don't waste that s***," the post read. Fans are now eager to see how the latest allegations will impact Khloe Kardashian and Tristan Thompson.