Here's What Chanel West Coast Was Like Before Her Big Break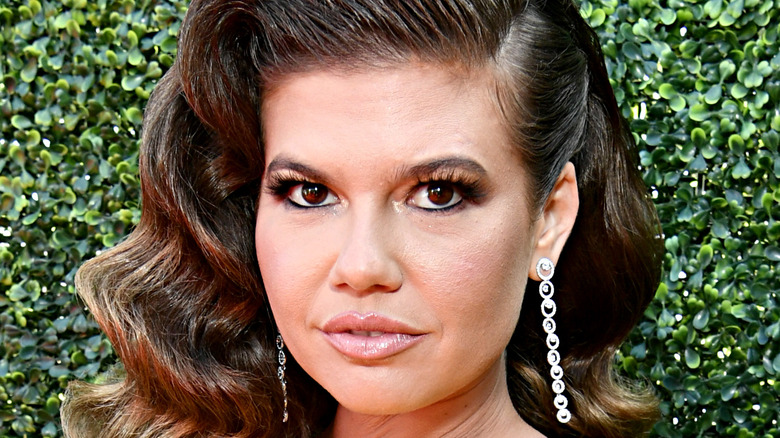 Emma Mcintyre/Getty Images
With her iconic laugh, and bold, charismatic personality, Chanel West Coast is a force to be reckoned with. Widely known as America's reality TV sweetheart, she made a name for herself in 2008 when she first appeared on Rob Dyrdek's MTV reality television show, "Rob Dyrdek's Fantasy Factory," as his receptionist. She later got her big break when she became a co-host on MTV's "Ridiculousness" alongside Dyrdek and Sterling "Steelo" Brim, and later becoming a cast member on VH1's "Love & Hip Hop: Hollywood" in 2017.
West Coast — real name Chelsea Chanel Dudley — always had a dream of becoming a performer and rapper from a young age. While she may have gone off on a reality TV diversion on her way to her ultimate end goal, there is no denying that West Coast has made a name for herself, becoming a famous face in the process. But what was Chanel West Coast like before she was famous?
Chanel West Coast was destined for a career in music
According to Chanel West Coast's official website, the LA native has been "surrounded by music her entire life." Spending most of her childhood between Los Angeles with her mom and New York with her dad, whom she watched DJ in nightclubs at the tender age of 8, West Coast was destined for the recording studio from a young age. "I've always been around music, and I knew it's what I'd do for the rest of my life," West Coast says on her website. "I didn't have a choice."
Despite being known as the charismatic MTV host, West Coast's drive has always come from her music, taking singing and dancing lessons in the process, immersing herself in the world of hip-hop as she pushed forward to follow her dreams as a youngster. "My biggest influence is Tupac," West Coast told Vibe in 2013, shortly after she was signed to Young Money records. "He was a poet, and listening to Tupac is what inspired me to start rapping."
West Coast confirmed on her Instagram that she was "performing my little a** off preparing for my future" from an early age. "Never give up on your dreams ever!" she added. "You may take your first head shots at 5 years old and see your first acting role at 35! Who knows?"
Chanel West Coast's TV appearances haven't hindered her music career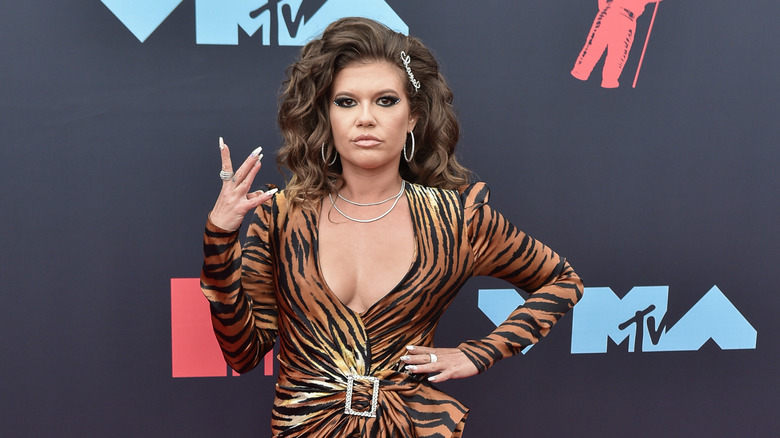 Aaron J. Thornton/Getty Images
"Never thought I would be famous for laughing before using any of my talents," Chanel West Coast wrote on her Instagram, but that's sometimes just how life pans out. But has her reality TV career hindered her ability to make it as a "serious artist"? Unfortunately, it doesn't seem to be West Coast's TV career that has meant her rap career hasn't hit the same heights as some of her rivals, but the fact that there doesn't seem to be enough room for talented women in hip hop. According to a 2014 interview with LA Weekly, West Coast blames the "manufactured competition" between herself and fellow white female rapper, Iggy Azalea, for hindering her music career, as both were signed to the same label at one time. "When I first started rapping, I was, like, 'I'm gonna be, like, the female Eminem,'" West Coast told LA Weekly. "So to see somebody blowing up in my position... it was the hardest."
West Coast told Billboard in 2013 that she "lives in the studio" and plans to continuously crank out music nonetheless. "It's hard being a woman in the hip-hop game, but I'm lucky to have good people around me who have had my back," West Coast told TooFab in 2017. "It's actually less about race and more about being a woman." With her debut album "America's Sweetheart" released in October 2020 (via Complex), West Coast may be able to make an even bigger name for herself in the music world.