Oscar Ratings Are Out And They Are Worse Than You Thought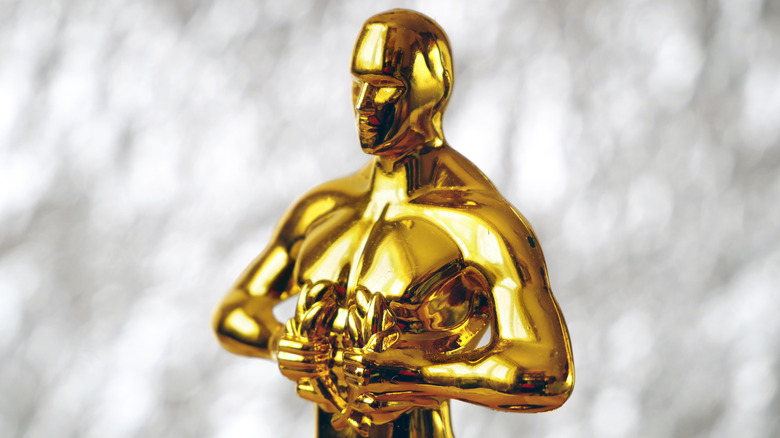 Shutterstock
A worldwide pandemic didn't stop Hollywood from handing out its top honor, with the 93rd Academy Awards broadcasting live on April 25, 2021. While plenty of stars showed up at Union Station and the Dolby Theatre in L.A., many viewers decided to skip the ceremony this year, with less than 10 million people tuning into the telecast for the first time ever, (as per Deadline).
This year's Oscars were produced by Steven Soderbergh, Jesse Collins, and Stacey Sher, with the new Union Station venue enabling attendees to forgo masks for the ceremony. The producers made some significant changes to the telecast in an attempt to shake things up. "It's going to feel like a movie in that there's an overarching theme that's articulated in different ways throughout the show," Soderbergh told the Associated Press. "So the presenters are essentially the storytellers for each chapter."
Of course, the 2021 Oscars had plenty of memorable moments, especially for women. Filmmaker Chloé Zhao became the second woman and first woman of color to win the Oscar for Best Director for "Nomadland," which also took home the award for Best Picture. In addition, Mia Neal and Jamika Wilson are the first Black hair and makeup team to win an Oscar for their work on "Ma Rainey's Black Bottom;" Youn Yuh-jung is now the first Korean actor to win an Academy Award; and Emerald Fennell became the first female in more than a decade to win Best Original Screenplay for "Promising Young Woman," (via Vox).
Awards show ratings have been steadily declining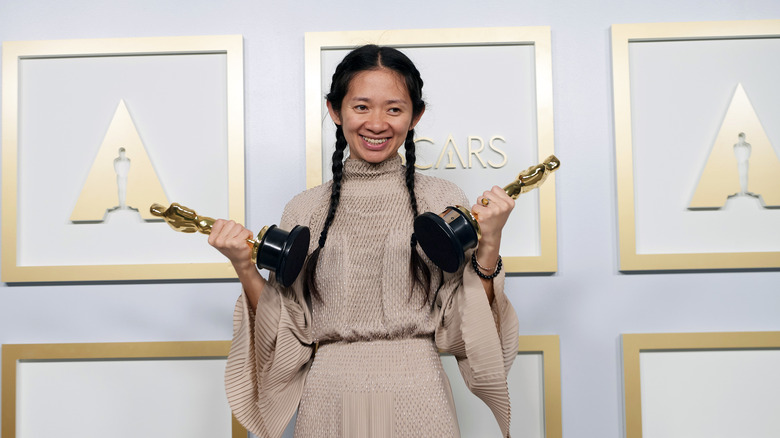 Handout/Getty Images
Despite the historic wins, early fast national numbers released by Nielsen showed that only 9.85 million viewers tuned into its telecast, which is an almost 59% decline from the 2020 Oscars. Even worse: The 2021 Academy Awards scored a record low rating of 1.9 among the 18 to 49 age demographic, which is a 64.2 percent drop from last year's show (as per Deadline). 
And those that did tune in voiced their frustrations with the changes made to the ceremony, especially the longer acceptance speeches. "Ratings for #Oscars will be horrendous," media reporter Sara Fischer tweeted during the show. "Not just b/c pandemic, cord-cutting, but b/c show is undeniably slow. Speeches are heartfelt, but too long."
Still, the low numbers aren't much of a surprise since ratings for all awards shows have been on the decline. According to Variety, the 2021 Golden Globes attracted only 6.9 million viewers and a 1.5 rating among adults 18 to 49 years old, while the 63rd Annual Grammy Awards had its lowest ratings in history, seeing a 53% drop in viewers compared to the year before.