Eugenie And Beatrice's Protection Status Debunks Meghan Markle's Claim About Archie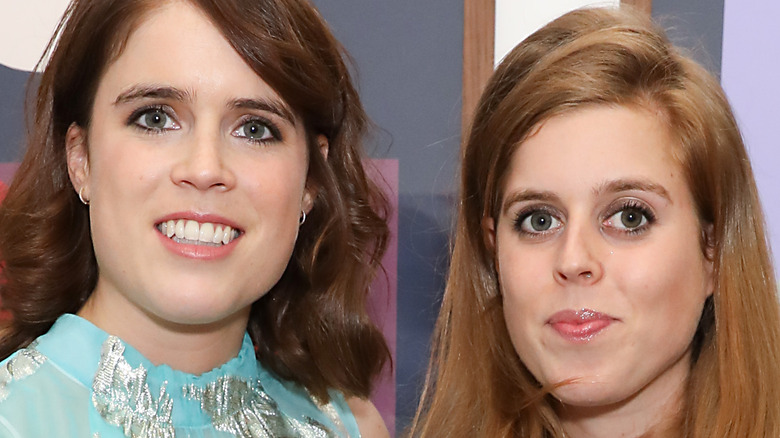 David M. Benett/Getty Images
Meghan Markle made too many bombshell claims during her interview with Oprah Winfrey to even count. But chief among them was that while she was pregnant with her son Archie, and without knowing his gender, she was told the baby would not receive a royal title.
"They were saying they didn't want him to be a prince or princess, which would be different from protocol, and that he wasn't going to receive security," she told Winfrey (via Elle).
Markle added, "This went on for the last few months of our pregnancy where I was going, hold on for a second. They said [he's not going to get security], because he's not going to be a prince."
The soon-to-be mom of two went on to relate to Winfrey, "Okay, well, he needs to be safe so we're not saying don't make him a prince or princess, but if you're saying the title is what's going to affect that protection, we haven't created this monster machine around us in terms of clickbait and tabloid fodder you've allowed that to happen which means our son needs to be safe."
But it turns out her declaration about Archie's protection being tied to his status as a prince may not be accurate — and it is due to Prince Harry's cousins Eugenie and Beatrice that this has come to light.
This is when a royal family member receives security, and when they do not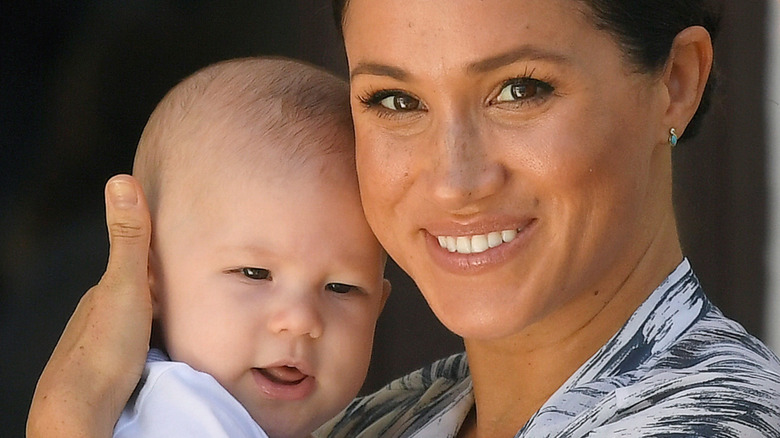 Pool/Getty Images
Express reports that Princesses Eugenie and Beatrice, who are the daughters of Prince Andrew and Sarah Ferguson, and, as their titles reveal, are princesses, do not have full-time security like their cousins Prince William and Prince Harry — or at least the latter used to. This has to do with their roles within the royal family, as the women do not have high-profile positions representing the Queen in an official way.
Therefore, Eugenie and Beatrice do not receive state-funded security on a daily basis. It would be different if they were appearing at a royal engagement. That this distinction has come to light seems to fly in the face of what Markle claimed about her son. His not being a prince would not necessarily be tied to whether he received state-funded, full-time protection.
To be fair, we don't know for sure why Archie was denied security. But royal expert Craig Prescott confirms what the Express reports, as he told Us Weekly, "One [concern is] that is that if Archie had a title, he would get security, but that isn't quite true." He noted if members of the royal family "don't do public duties" they "don't get security as a rule." Prescott also clarified, "Archie isn't entitled to be called prince from when he was born. He is too far removed from the line of succession."