How Much Is Kathryn Hahn Actually Worth?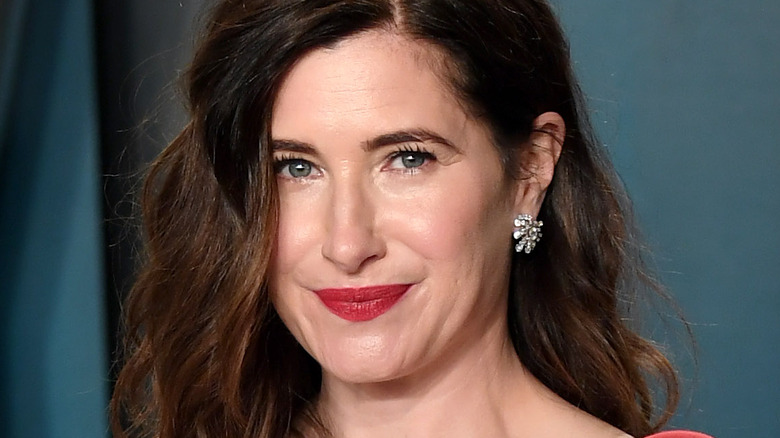 Karwai Tang/Getty Images
Fans of actress Kathryn Hahn have watched her transform herself into a wide variety of characters from the dramatic to the comedic. She got her start on cult classic TV crime drama "Crossing Jordan", which ran from 2001-2007 (via Emmys). Hahn brought an intense dose of empathy and a laugh-worthy level of quirkiness to the role of Lily Lebowski, the very-goth yet very-sweet intake girl at the morgue, who slowly grows into a powerful and essential grief counselor. She then went on to take supporting roles in a variety of comedic films like "Step Brothers" and "The Secret Life of Walter Mitty." Fans of her comedic TV performances will also remember her recurring appearances in sitcom "Parks and Recreation" and her voice work on animated comedy "Bob's Burgers" (via IMDb).
And in 2017, she finally received major recognition for her comedic ability when she was nominated for an Emmy for Outstanding Supporting Actress in a Comedy for her role in Amazon original "Transparent" (via Emmys).     
How much of a fortune has Kathryn Hahn amassed?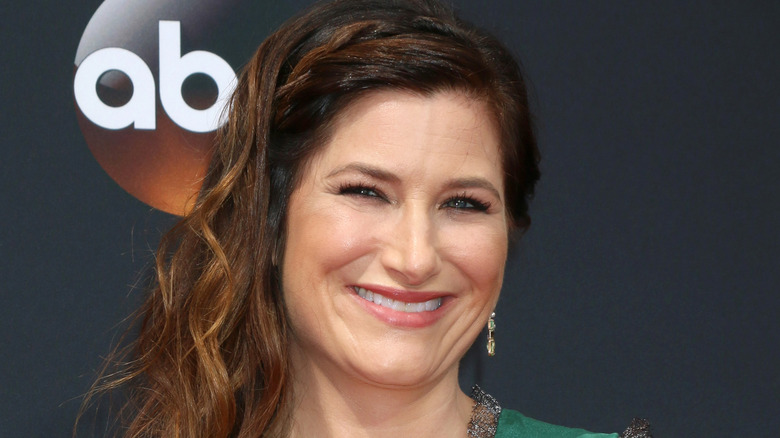 Shutterstock
This year, Hahn is making headlines for a different role, the character of meddling neighbor Agnes in "Wandavision," the first Marvel Universe TV show on Disney+. The New Yorker declares Hahn "steals the show again" in this role, implying that even as a supporting actress, which she often is, she manages to make herself the most memorable part of whatever project she is involved in. So with all of these credits under her belt and TV and movie career spanning nearly twenty years, one would hope that Hahn would have a bank account to match her immense talent.
One indication that a celebrity makes a decent amount of money is the type of home they live in. Hahn and her husband Ethan Sandler recently listed their L.A. home for sale, and it is worth over $1.3 (via Woodruff Realty). According to Celebrity Net Worth, Hahn herself, without considering her husband's income, is currently worth $2 million. While it might not be enough to make your jaw drop, it is certainly nothing to shake a stick at, and this Yale-educated, Emmy-nominated actress is not nearly done earning eye-catching roles (and the money that goes along with them). We can't wait to see what she does next.