What We Know About Brandi Passante And Jarrod Schulz's Breakup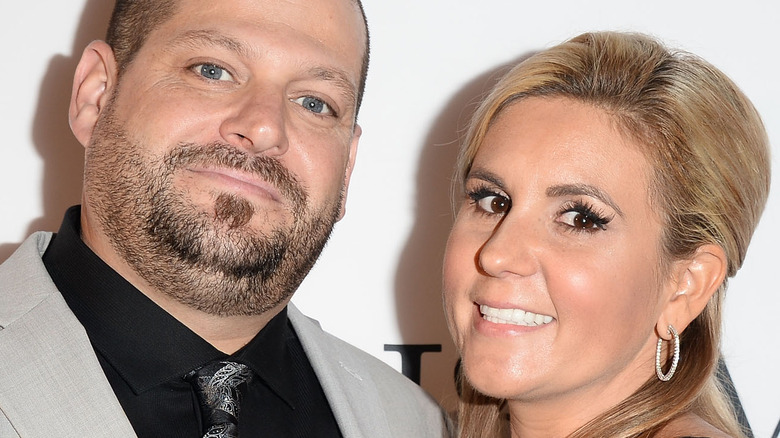 Matt Winkelmeyer/Getty Images
Brandi Passante and Jarrod Schulz haven't been seen alongside one another on "Storage Wars" since the series' 12th season came to an end in 2019. And, when the series returns for Season 13, they likely still won't be seen together. While both Passante and Schulz are slated to appear on the new season of the A&E reality show, they haven't been together for years and don't appear to be on good terms with one another post-split.
In June 2020, Passante appeared live on Facebook with The Dad Diary, where she confirmed she and Schulz had split "two years" prior. As a report from TV Show Ace explained, Passante told the outlet that she was acting as a single mom to their two kids, who she had in her care full-time. She also suggested that despite splitting from Schulz two years prior, she had actually been serving as the primary parent for a long period of time.
While Passante certainly loves spending time with her kids, including son Cameron and daughter Peyton, raising them as a single mom posed challenges as they have both been faced with difficult medical issues over the past several years. As she shared, Cameron's condition forced him to miss school for three months, and Peyton, who is deaf, has a cleft palate that required many surgeries.
Brandi Passante shaded her relationship with Jarrod Schulz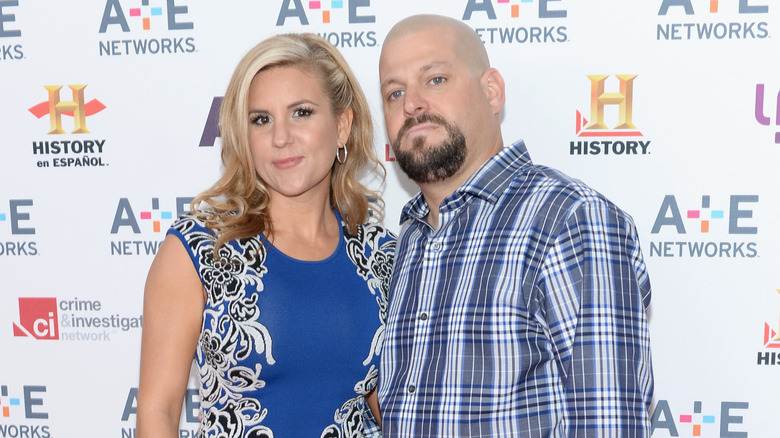 Andrew H. Walker/Getty Images
Brandi Passante also seemingly addressed her split from Jarrod Schulz on the Spirit Talk YouTube channel earlier this year, suggesting that during their relationship, she was unable to have an identity of her own. "I wasn't really allowed to have an identity for you know, many, many years. And so these last couple of years I'm kind of coming into my own and figuring out who I am," Passante explained, confirming that she was not currently dating or attached to anyone. 
Although Passante did reveal that she's gone out on dates, she hasn't yet found the connection she is looking for and doesn't want to try too hard to seek that connection out. Instead, she's waiting until she feels "an attachment to someone." When the host then advised Passante that she should avoid anyone "too controlling," Brandi Passante said she is able to notice unhealthy patterns. "I notice those red flags immediately and I have no interest in that situation whatsoever. I usually dip out right away if there's even an inkling of that," she stated.
As for Jarrod Schulz, he said, "Just because me and Brandi aren't together anymore, doesn't mean we can't go to an auction — but separately" (per People).